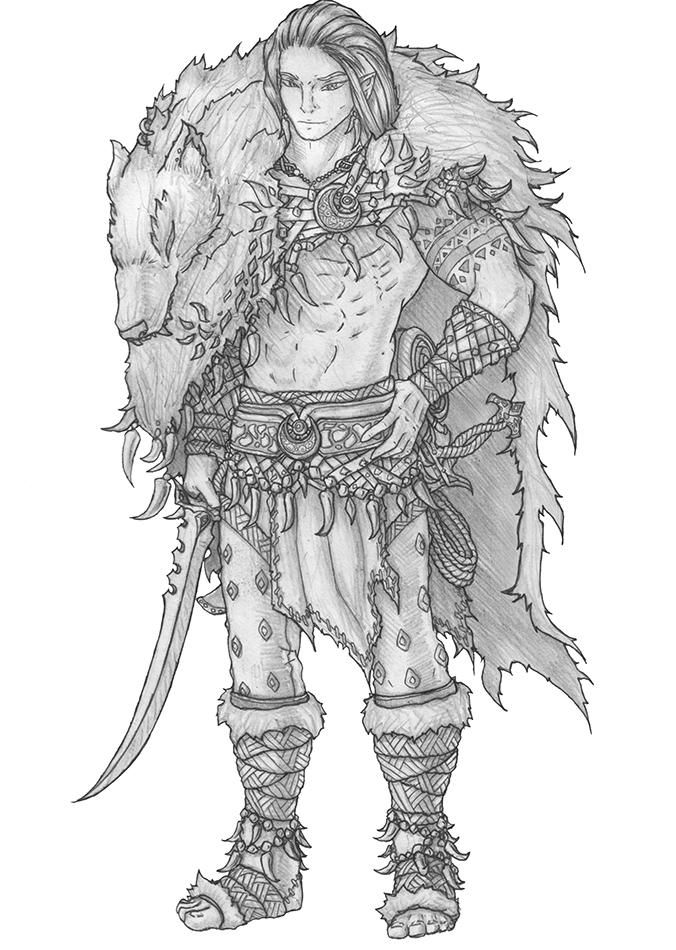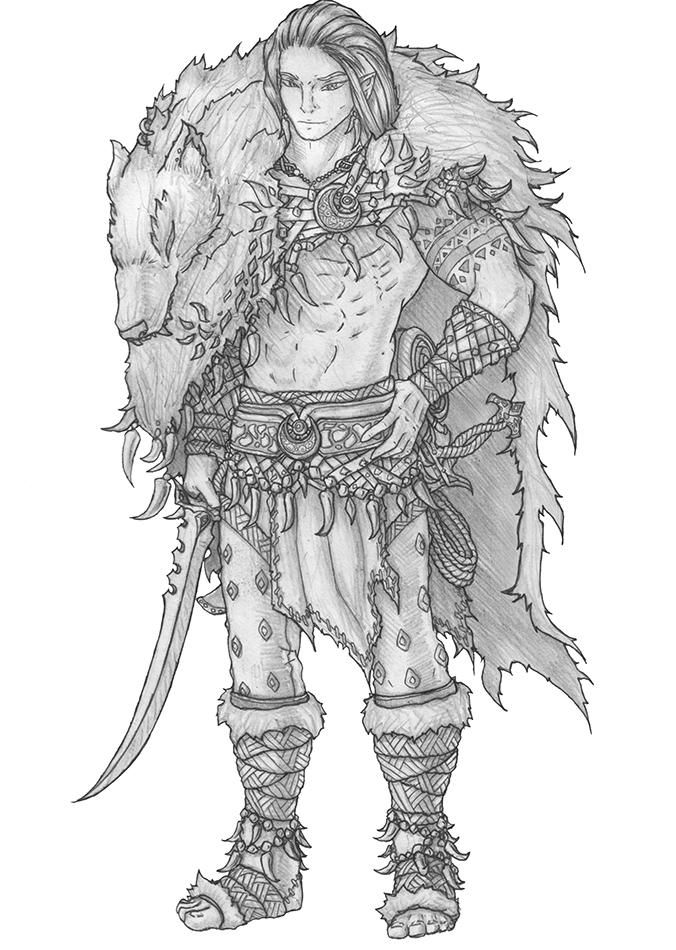 Redesign of my old character for D&D5. He uses two-weapon fighting instead two-handed weapon, now.
Name: Soulafein Saerah
Race: Wood Elf
Class: Barbarian
Aligment: CG

Background: Urchin
Strength: 15

Dexterity: 14

Constitution: 14

Intelligence: 8

Wisdom: 14

Charisma: 10

His fury flares up like dry grass and his swords strikes like lightning. But high willpower allow him to take control over his rage. He is great hunter and pathfinder with keen senses.

Chibi Soulafein by talented

:
Coloured version and chibi by talented

:

Previous designs:

-------------------------------------
Commissions:
fav.me/d9icwwe
Support me:
Patreon

Reply

This is amazing. The detail in your work is fantastic.
Reply

Reply

Reply

Is he ready to hunt a Deviljho, though?!
Reply

Reply

Your lineart skills are top notch. I gotta know your secret XD
Reply