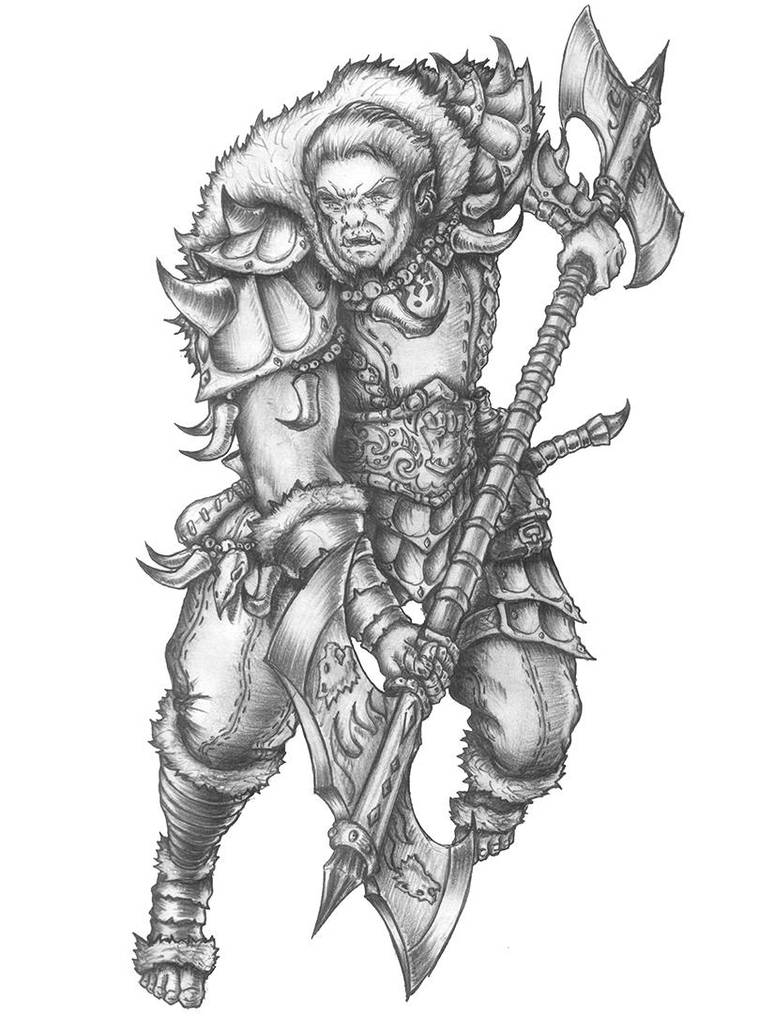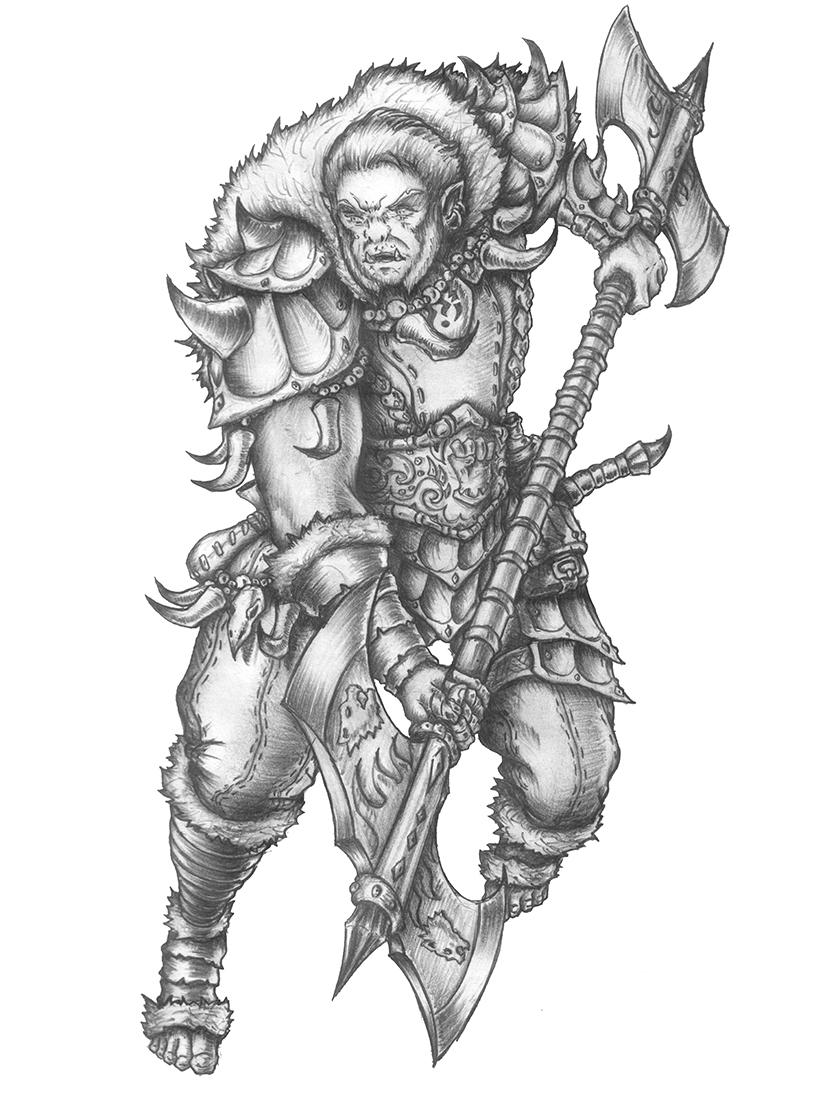 Watch

Daelan was my all time favorite companion in NWN - playing as an elven cleric, he was always a great help! And I really loved him as a character - well rounded, and amazing backstory!
Ended up shipping him with my elven cleric...!

Reply

Reply

The most badass half-orc in all D&D games, next to Dorn Il-Khan, of course.
Reply

YES! My childhood D&D crush! (Forget his rough hide and grizzly face; he was dark tall and goodhearted!)
A wonderful tribute to one of my favourite characters. Excellent... as always. I enjoy the motiffs you added to his double-axe and his armour design is savage and Red Tiger worthy.
~ Brass

Reply

Thank you! He also was one of my favourite henchmens. My first walkthrough in 2003 or 2004 I made with him.
Reply