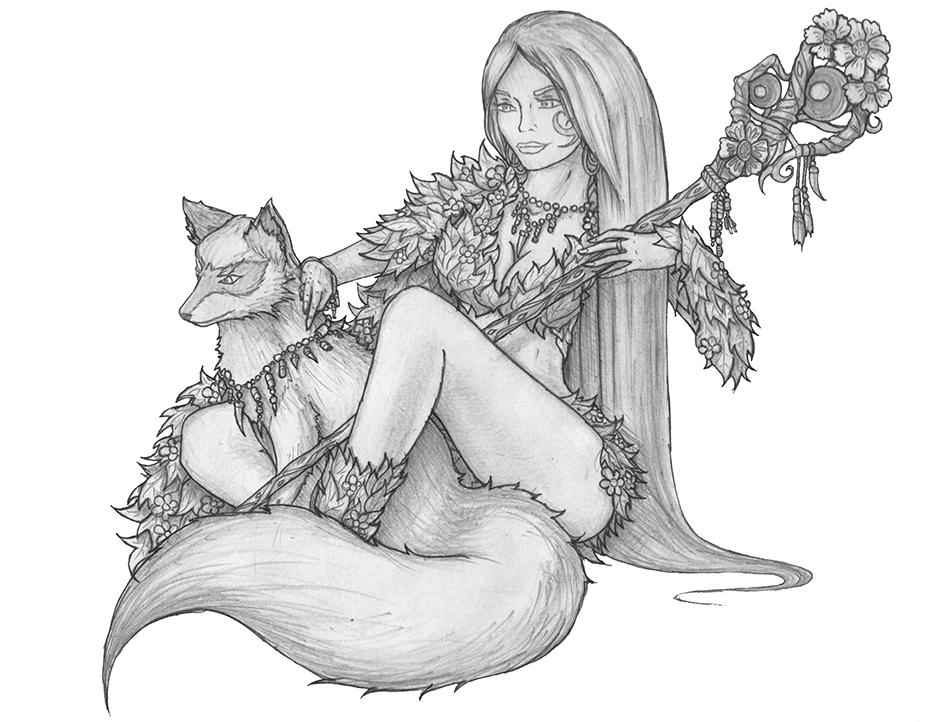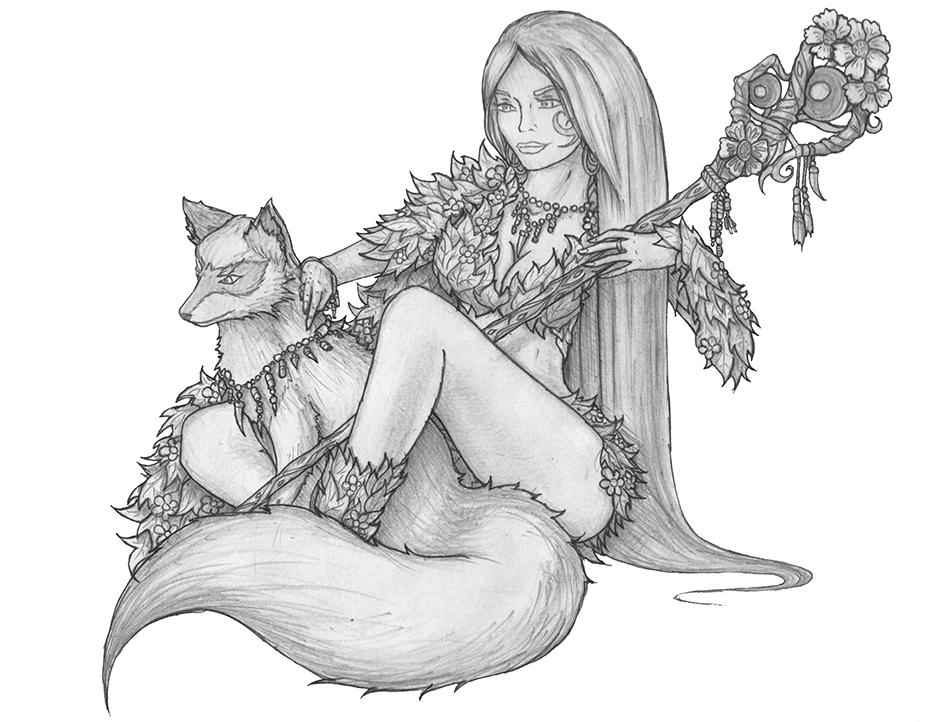 Watch
Name: Selene
Race: Human
Class: Druid
Alignment: Neutral Good

Strength: 10
Dexterity: 14
Constitution: 12
Intelligence: 13
Wisdom: 16
Charisma: 14


Backstory: Selene was raised by Elves after her parents were killed by human raiders. She grew up learning the Elven ways and took up Druidcraft to better attune herself with the natural world. Her first mission as a true Druid is to escort a young Gnome named Piro Faeren from an isolated feywood and teach her the ways of the world.


Arts with Piro:
fav.me/d9nnn9n
fav.me/d9h0gxc


-------------------------------------
Commissions:
fav.me/d9icwwe
Support me:
Patreon

Reply

Excellent,your details are always amazing.
Reply
The leaf armor is amazing
Reply

I know this sounds wierd but i loved her staff9the whole drawing is perfect but the staff caught my eye)all the minor details and the flowers are simply beautiful

Reply