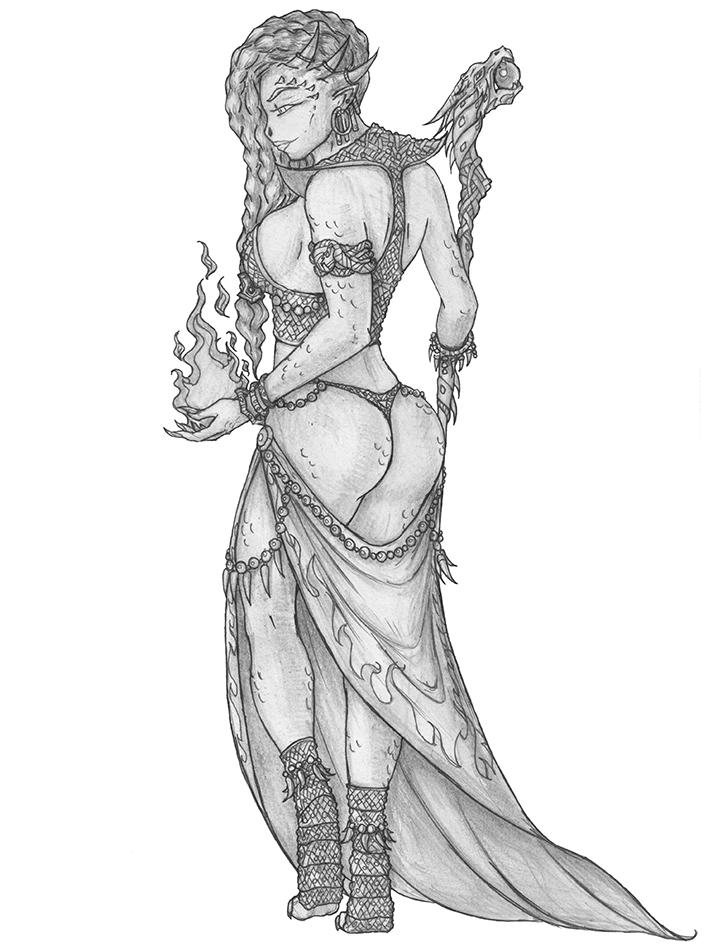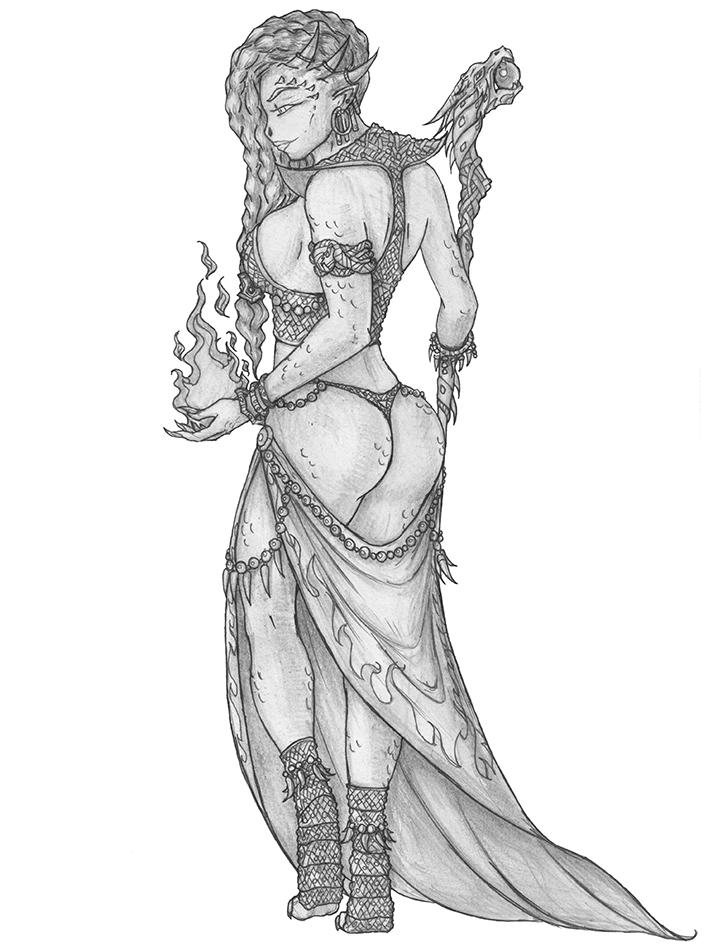 Watch
Rakshi is an extremely arrogant Sorcerer for the Dragon Cult of Tiamat, She was raised in the cult from birth learning the traditions and beliefs of the cult. As she grew she began to discover the powers that sorcery could hold over others and she began to study and practice the dark secrets of that power. When Rakshi had learned all she could from what her sect of the cult had to offer, she left setting out pursue her goal of attaining more power. She believes that through her powers of manipulation she can control others to further Tiamat's goals. Rakshi wishes to rise through the ranks of the Cult's hierarchy and she is willing to do anything to accomplish that dream whether it be through, bribery, murder, manipulation, or "favors".


-------------------------------------
Commissions:
fav.me/d9icwwe
Support me:
Patreon

I like this drawing very much, really like the details you put onto it!
really cool attractive style of art
Reply

She's a dragonborn? Um...don't they usually look just a bit more dragon-like?
Reply

Yes, but i like more humanlike variant. Besides, she's a girl and may have more soft features. It is jsut my IMHO.
Reply