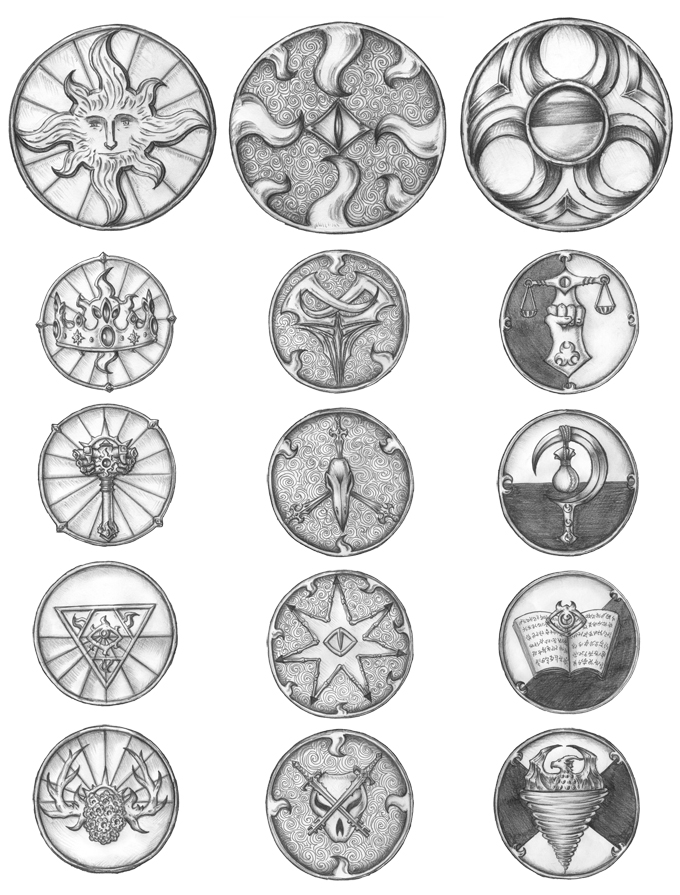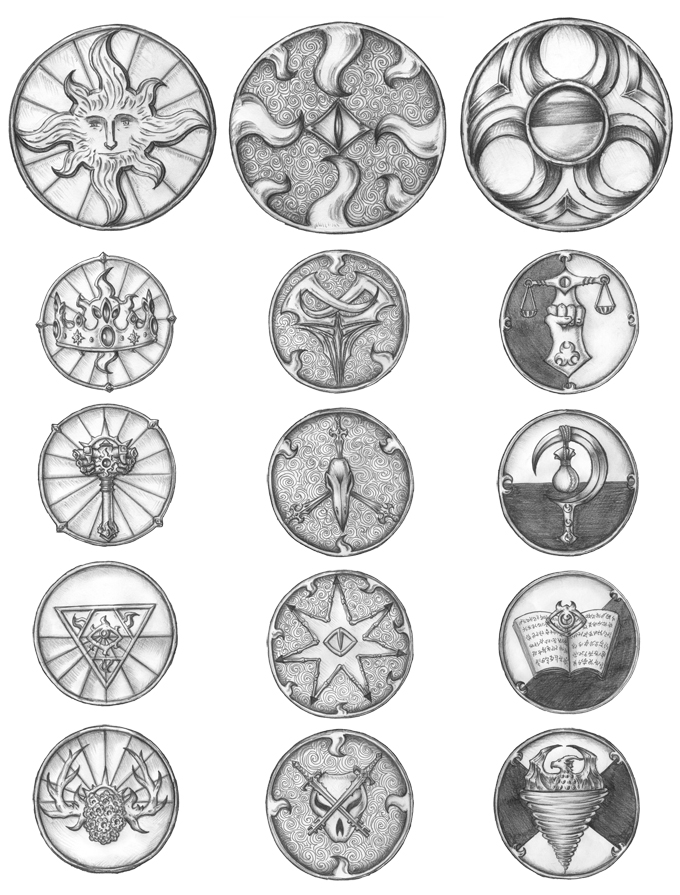 Commission for


Aerselion Pantheon:
The twelve major deities were born from the twelve largest shards of the world's immortal soul that shattered (or 'hatched') some time after creation. The smaller splinters became other creatures and races that began to worship the large shards. The gods are mostly reflections of other lesser beings natures because they feed on their worshippers' spiritual energies, and not really "animate" personas, like in other worlds (i.e. they don't typically walk around and influence stuff). Each of the "gods" reflects a particular aspect of life and mind of the lesser creatures.

**Sun Pantheon:**
Monarch - God of Order, Justice, Power, Good-natured Ambition
Knight - God of Protection, Light, War, Strength
Smith - God of Creation, Strength, and Strategy
Hunter - God of Nature, Self-Reliance, and Order


**Void Pantheon:**
Revenant - God of Death and Undeath, Shadows, and Lies
Assassin - God of Murder, Conspiracies, Rebels
Beast - God of War, Bloodlust, Power, and Destruction
Thief - God of Trickery, Wealth, Ambition, the Poor
**Dusk Pantheon:**
Judge - God of Knowledge, Faith, Order, Balance
Trader - God of Wealth, Prestige, Balance, Agriculture
Magus - God of Magic, Knowledge, Ambition, and the Arcane
Tempest - God of Dragons, Natural Disasters, Storms, Power
-------------------------------------
Commission info:
fav.me/d9icwwe
Support me:
Patreon

These look so good! They're all so unique, and the designs are really great! The background texturing in the void ones is really cool~!
Reply

Great stuff. Keep up the great work
Reply

These are wonderful, thank you!
Reply

Well done, well done

I liked drow, before they got boring to me

Reply