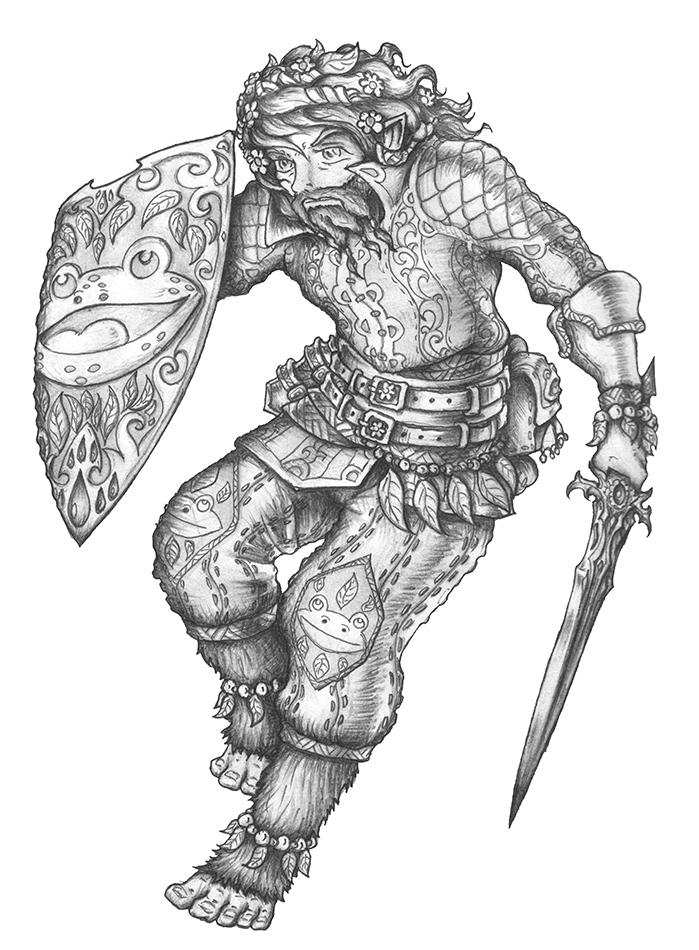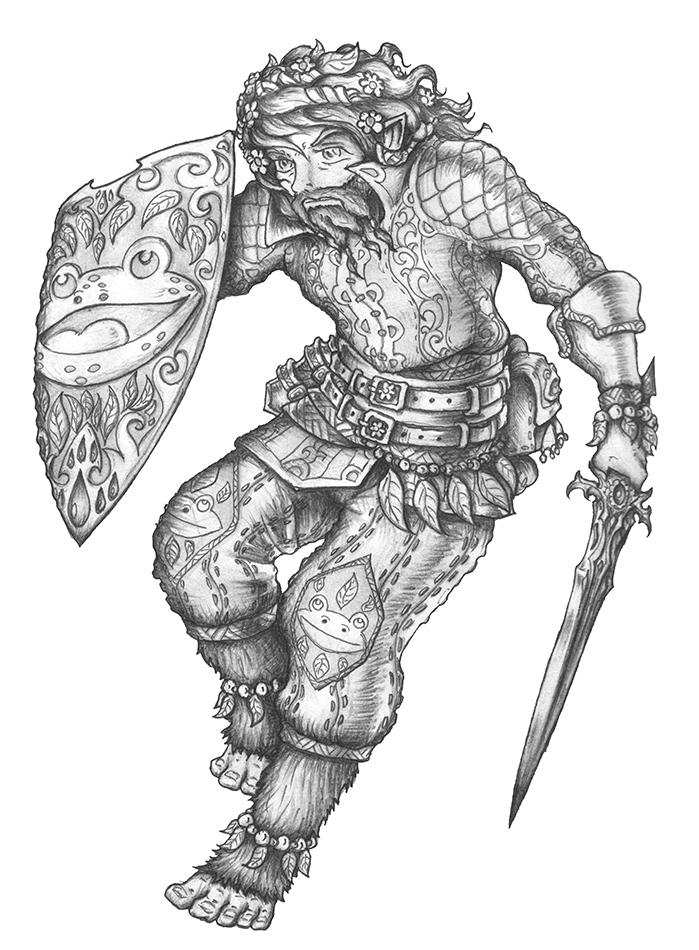 Watch
New party member in current DND5 campaign.
Other characters from party:
-------------------------------------
Commissions:
fav.me/d9icwwe
Support me:
Patreon

love the frog details

Reply

Reply

This one is funny!

The frogs! xD
Reply


In the setting of our campaign, the halflings live in the swamps.
Moreover, one of their lesser deities looks like a frog
Reply

whoa, love the mix between rough guy and more soft details (the flowers on his hair are seriously cute). And I have to admit that shield made me chuckle, honestly great for distracting an enemy

Reply

I wanted to show that under the appearance of a bearded child hides a fearsome warrior

Frog - his holy symbol and enemies die of laughter when see it.
Reply