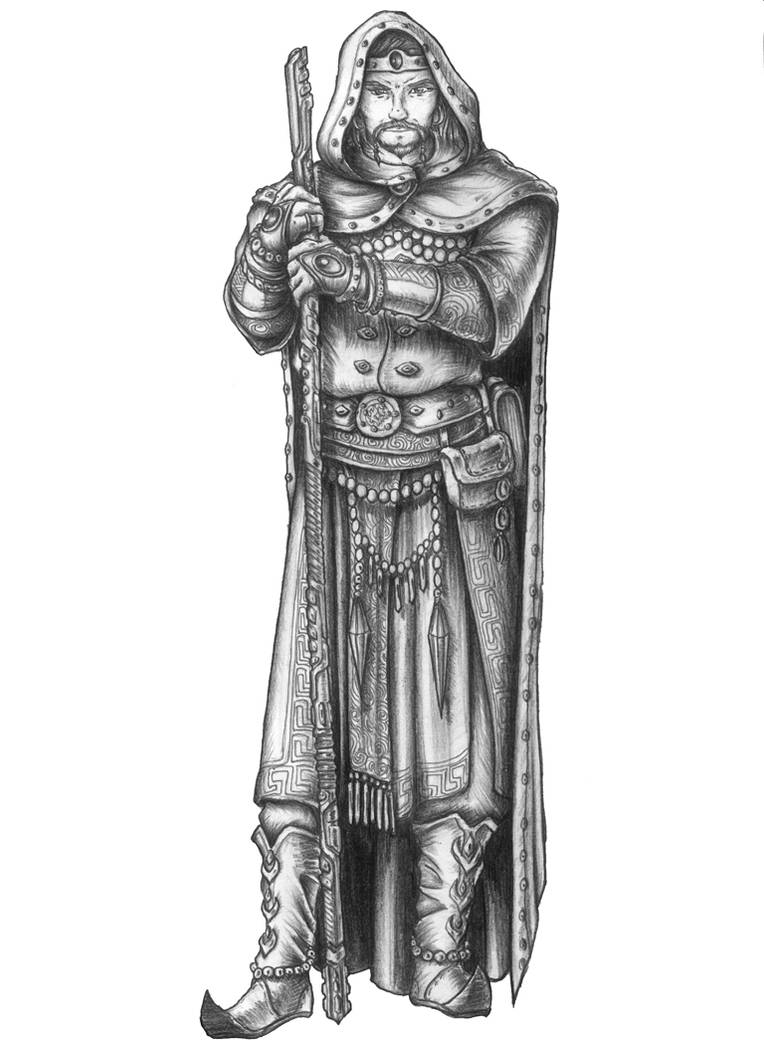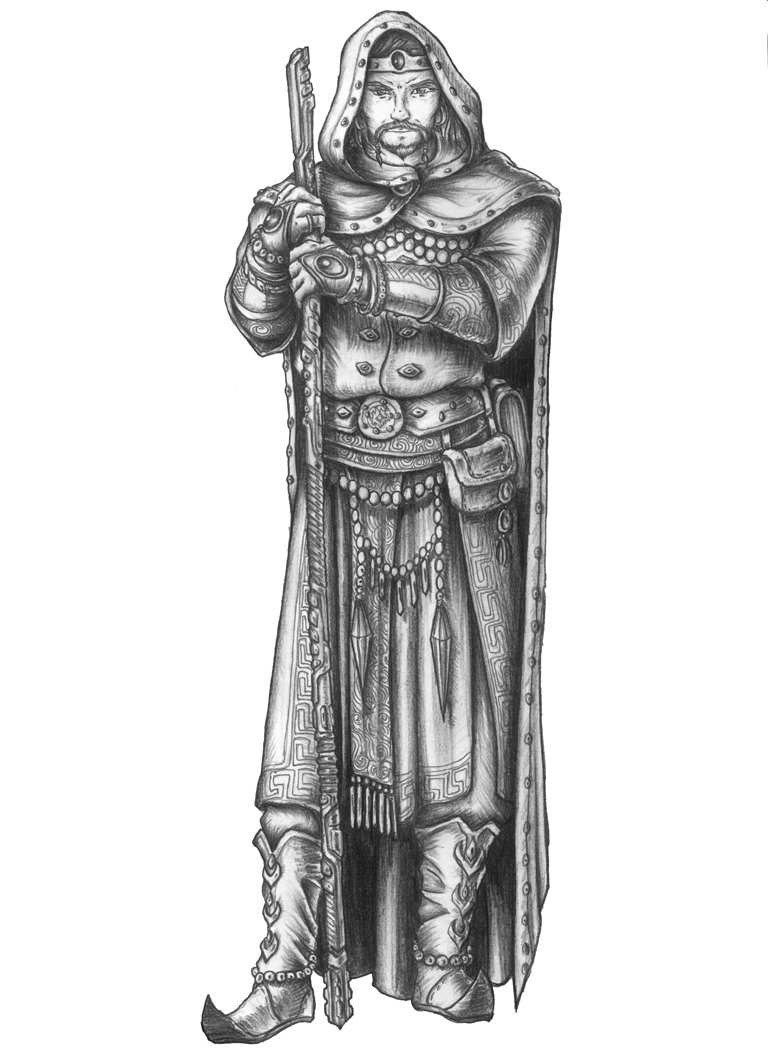 Watch
Greetings. I am Edwin Odesseiron. You simians may refer to me merely as "sir" if you prefer a less... syllable-intensive workout.


Edwin
Odesseiron
is a lawful evil human Conjurer (Wizard).

When asked about how he came to be in the employ of the Shadow Thieves, Edwin sneers that it is none of your business. In his opinion you are lucky enough to have encountered him at all, and further inquiries beyond this initial boon will only serve to tempt the fates. Despite his obstinate nature, there is a hint that his present circumstance is not all that favorable, and his willingness to join you contradicts his supposed taste for the company of others. Edwin ignores speculation about his recent past, but he does have places less emphasis on the Red Wizards colors he has so brazenly displayed in the past. It is an understandable act for a wizard traveler in mage-fearing Amn.
In his personal quest he can turn to woman

.



Great to see Edwin!

Beautiful drawing with wonderful shading and details! Good job!

Reply

Reply

Reply

Your lovely detailing never fails to delight me~! Great work!
Reply

YES!! Seeing this has made my day all the better - thank you drawing him! Definitely one of my most favorite characters in all the games I have played and you have drawn him wonderfully. This is simply amazing.

Reply