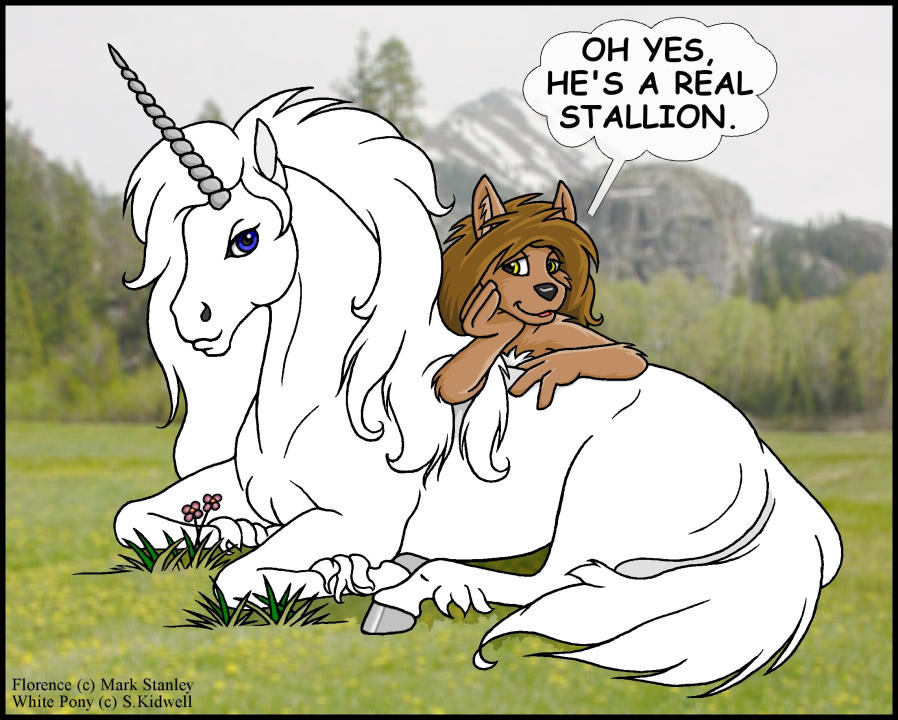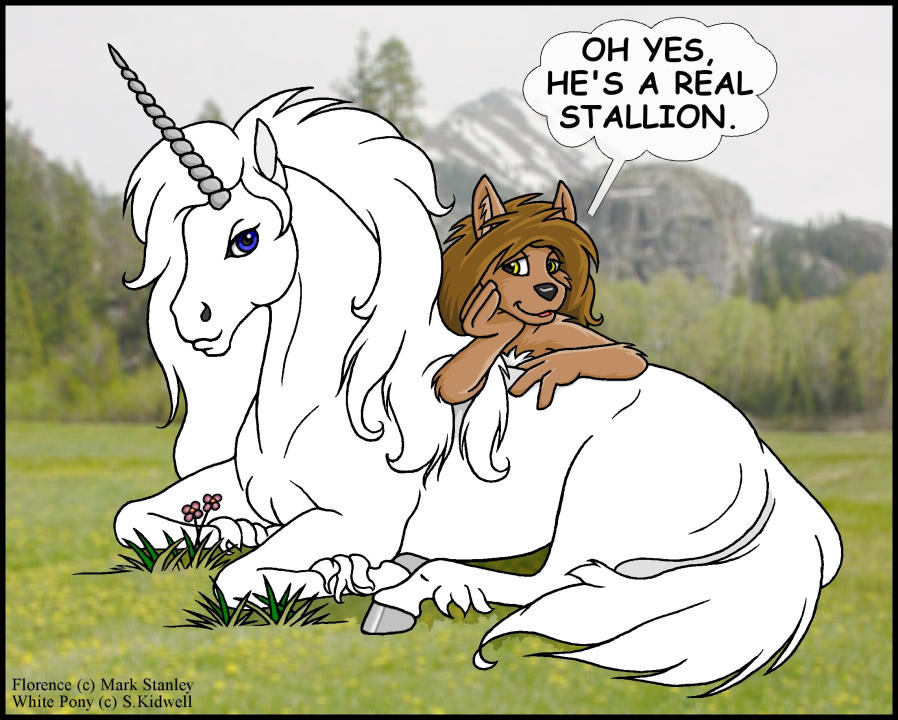 Watch
Drawn in jest to the nearly constant mistake of new fans who first think that White Pony is female.

Reply

*groans* Its me,Samantha from the cross time cafe forum! Hi!
Reply

Hello... looking at the last comment here from 2008??? Wow, that's been quite awhile. But Thank You for the comments and the Watch.
Reply

~snickers~

I'm assuming Florence knows this from an...ahh...up close and personal experience?
Reply

Great picture! Very well drawn and coloured. I love the background. I'm a big fan of Florence too! Good job!
Reply

Hey It's Florence! Say Hi to Mark from 'Kaffeine Kitty' ! Haven't seen him around in ages!

Reply