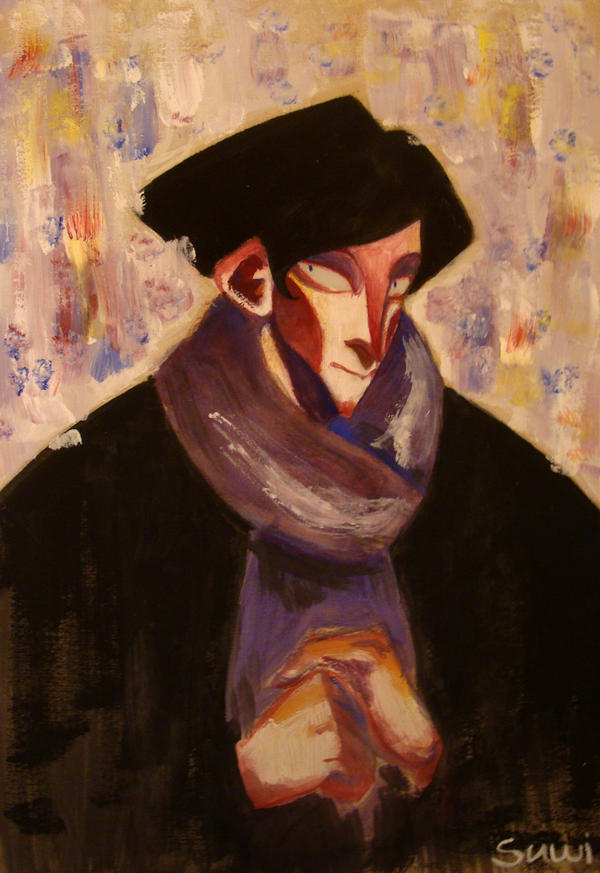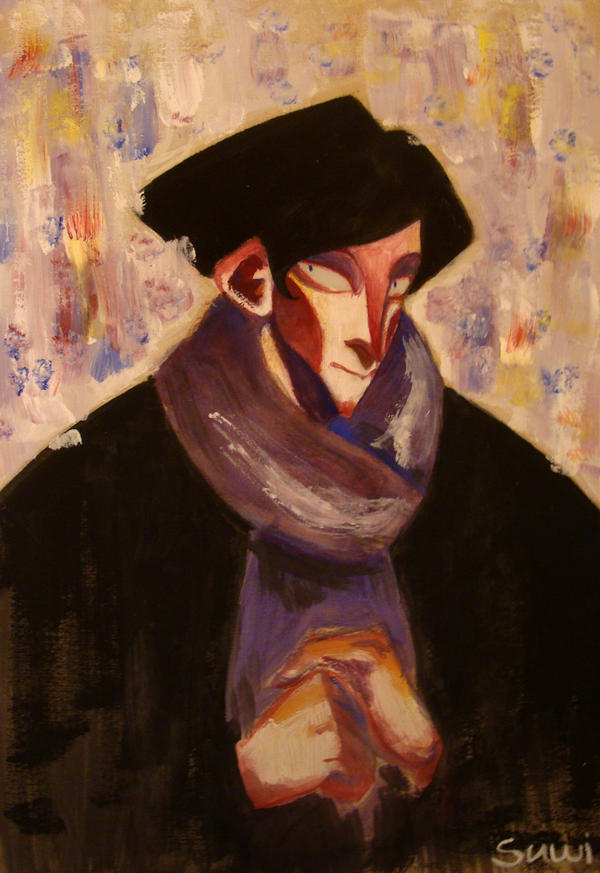 soo...it should be Sherlock..ehm...i wanted to paint something..i can't paint though

just quick picture

painted with tempera paint

..sorry for bad photo


This is so great! I LOVE the way you use paint

Reply

This style fits Sherlock incredibly well! It's always nice to see familiar things drawn in completely different styles - keeps them interesting, especially when they're as good as this!
Reply

This is beautiful! I love the fun style.
Reply

Oh, this is beautiful!
Should be in a museum

Reply

whooaaaaaahhhuuu!! that is so amazing
noo your painting is really warm and nice!
Reply

I like this style and medium.
Reply

teeempery


to tam ještě bylo tolik bílé?...mmmm...sluší mu to...něco mi připomíná....mmmm....nevím co možná Sherlocka

.. A3?....kde to věšíš?
Reply

hej bile tam je uplne nejvic..jako fakt hodne

..je to o neco mensi nez A3 nejaky divny format...mam od tech temper zasvineny cely svetr

...kde to mam veset?
Reply

heeej...jaký svetr?!...nad moji postel...pokud naješ místo...můžeš to tam dát místo colonela a toho nalepit jinam protože stejně padá....

Reply