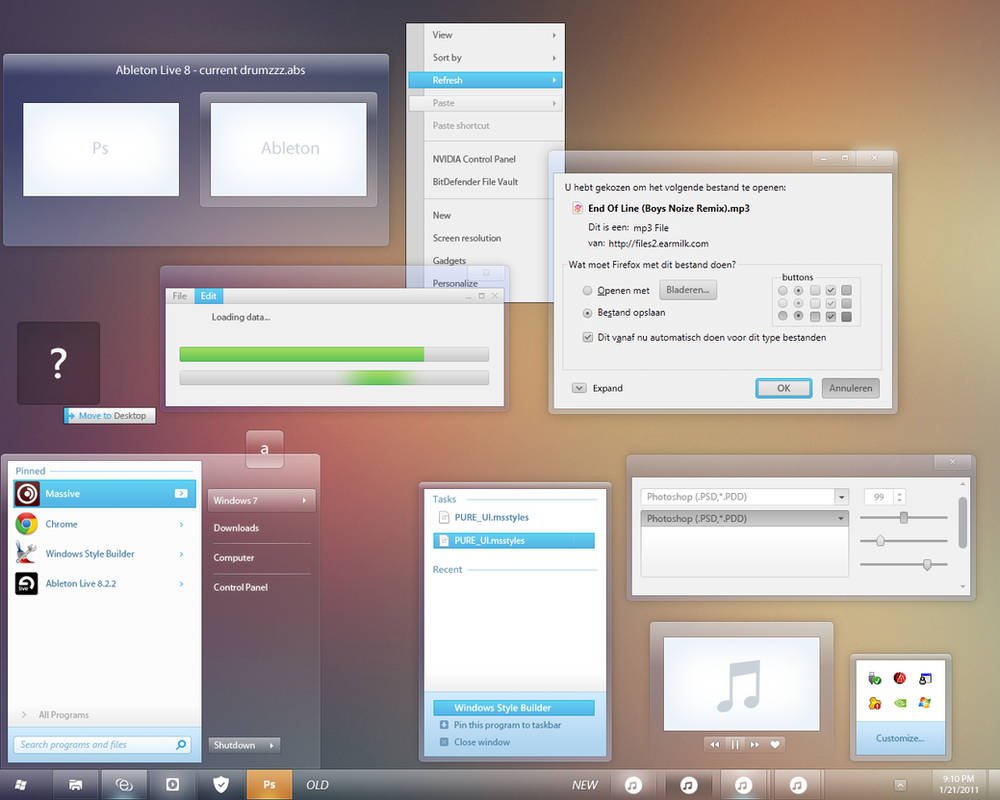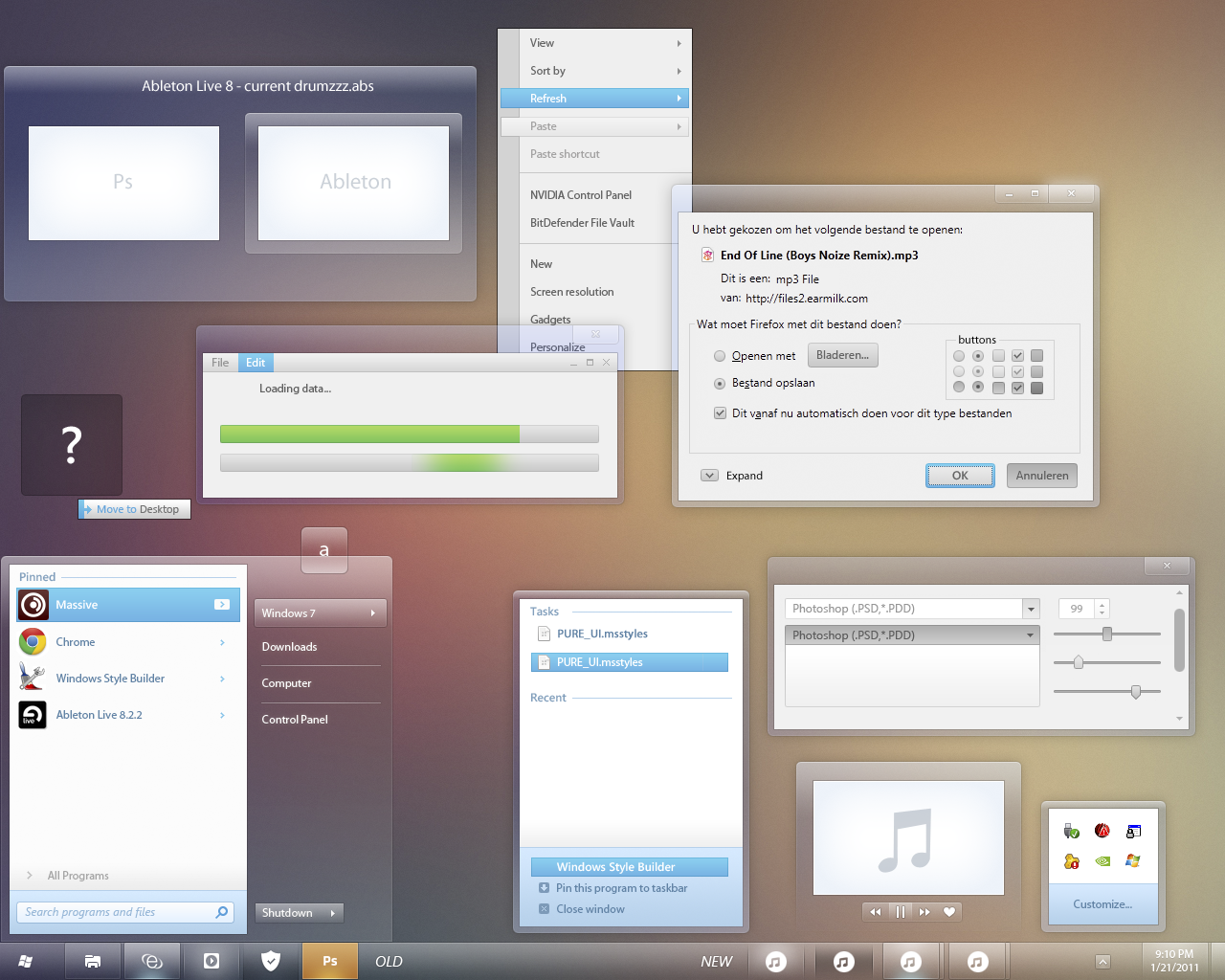 Watch
Pfff you've been waiting for this one a LONG, LONG time....
this little concept of the final version of pure was sitting in my photoshop concept folder too long so i decided to get a little more active with the skin and all that.

i gave up on creating skins at a certain point, i loved making and editing this concept but i didnt like actually building the skin so thats why i've spend a long time just creating more and more images and updating this concept file... today i logged in to deviantart again, and i feld so guilty not giving you guys something for such a long time (i already felt guilty for not doing anything)

so i decided to open up Ps again and start my Ps playlist instead of making another mixtape.

here it is. i'm afraid i got more glossy and less minimal and i have a hard time creating a minimal explorer. i did a really glossy one but when i took a look at Pure beta #2 i knew: IT WAS NOT PURE!

so maybe this will be the next theme to loko out for or maybe it will just stay an awesome concept to marvel about

Thanks a lot to all my watchers, all the people who +fav'd my previews entries. Thanks a lot! i hope i will find the time to complete this.