Hi,
I am here as a Stockmodel and have really lots of different stockpictures here from gothic to fantasy.
www.deviantart.com/s-t-a-r-gaz…
and I have 1395 pictures in my "Used stock" folder until now. So many wonderful artworks given to me by your community
www.deviantart.com/s-t-a-r-gaz…
My hobby is really expensive, I need clothes, make-up and headdresses to create my pictures and I share them here for FREE! only commercial use is not free and depends on the photographer.
My next dream is to create a wonderful black swan or black raven outfit for really cool stockpicutres. I love the headresses from Maskenzauber und Erlebniskunst but they are expensive, from 400 to 800 Euro and I love the dresses from
SomniaRomantica
Or a complete outfit by Bathat
www.bathat.de/start_deutsch.ph…
She is such a creative and cool designer. I have such a big wishlist for creative ideas and so many talented friends who are great designers but I have a two children and not the money for all my dreams. I buy lot of things second hand or give them away after used them. So I really hope you may support me that I can do more for our communety here


Project Title: The black raven Queen / Black Swan Queen


Project Description: Create wonderful new stockpictures for all of you here


Project Plan: Find all outfits and Accessoires and desingers who can realize my imaginations. Create a complete outfit with Bathat would by my biggest dream.


Project Budget: 500 - 2000 $ (depends on the designers and possibilites to realize)

All the fallowing pics are DDś that are made with my stock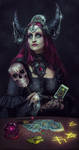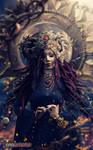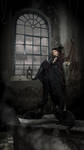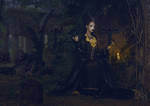 more here
www.deviantart.com/s-t-a-r-gaz…
I am not alone.
There are 3 of us,
wherever I go,
me, myself & I
(r.l. chrutchfield)
Reply