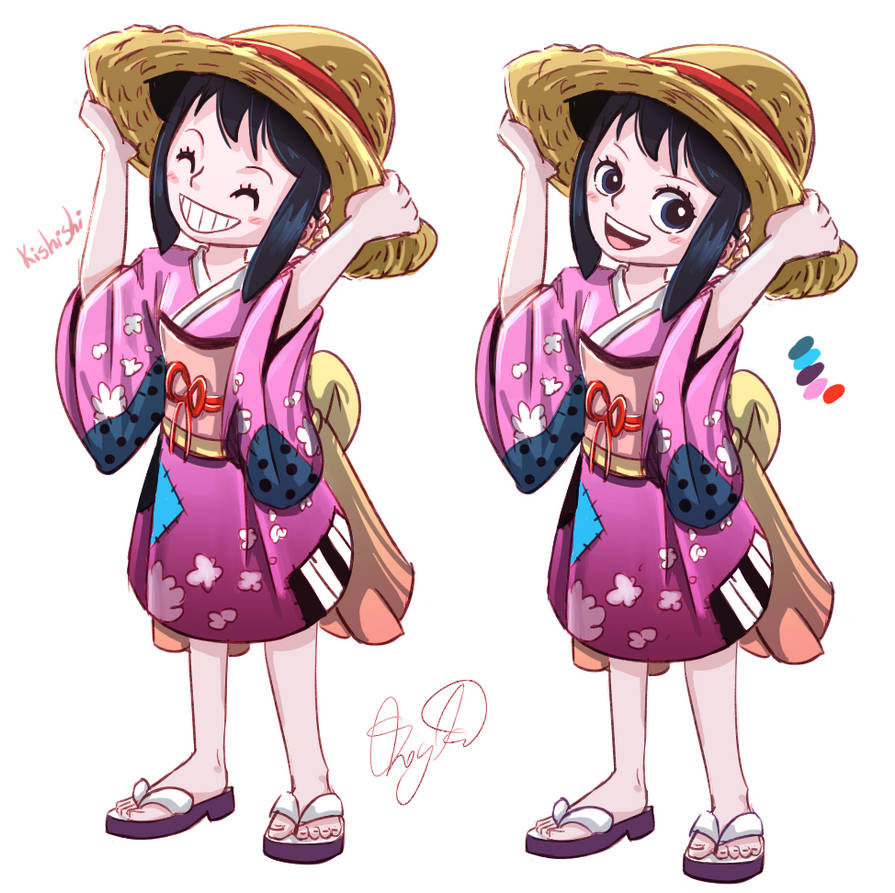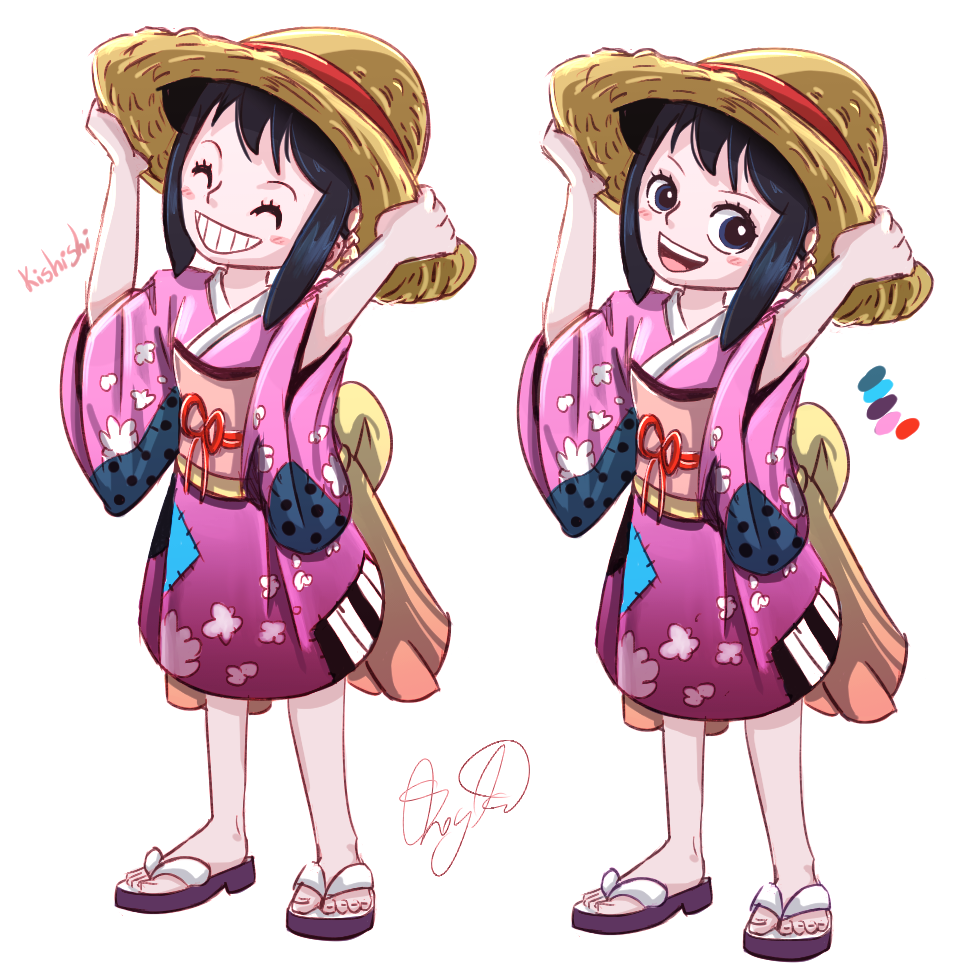 From One Piece
Two faces because I can not decide.
I already consider her "Imouto" (little sister) adopted by Luffy hishishi

line art:
twitter.com/Sheyla_mn/status/1…

Reply

I think you should change the colors now that the cover of volume 91 came out xD
Reply

She looks very cute with either smile!
Reply

I'm convinced she's going to be the next Straw Hat. Ace can't take her to sea anymore but it would be fitting for his little brother to fulfill the promise he no longer can.
Reply

I think not, or maybe not now. She is only 8 years old. Luffy will fulfill Ace's promise to save Wano
Reply

Yay! He let her wear his hat!

Reply

It's funny. She kinda looks a bit like my OC, Aika, and she's actually Luffy's younger half-sister.

Of course, if O-Tama ends up joining the Straw Hats, I actually wouldn't mind. In fact, I think it'd be cute!
Reply

She's so cute and I would like that to happen in the manga.
Reply

Reply

Reply