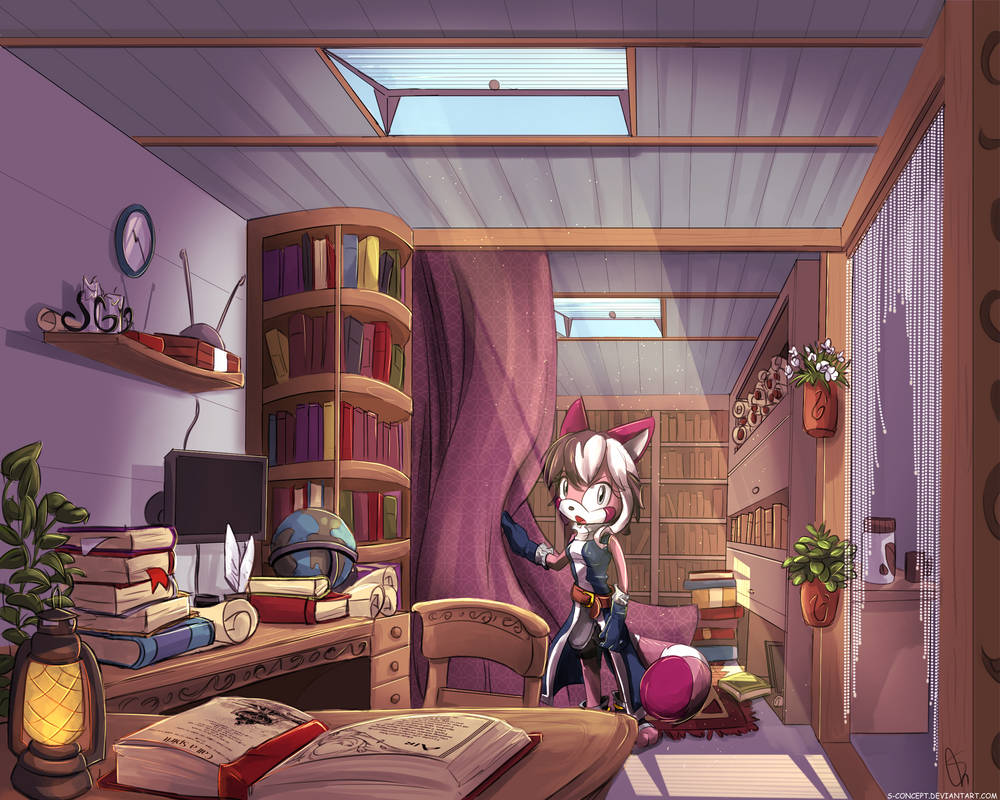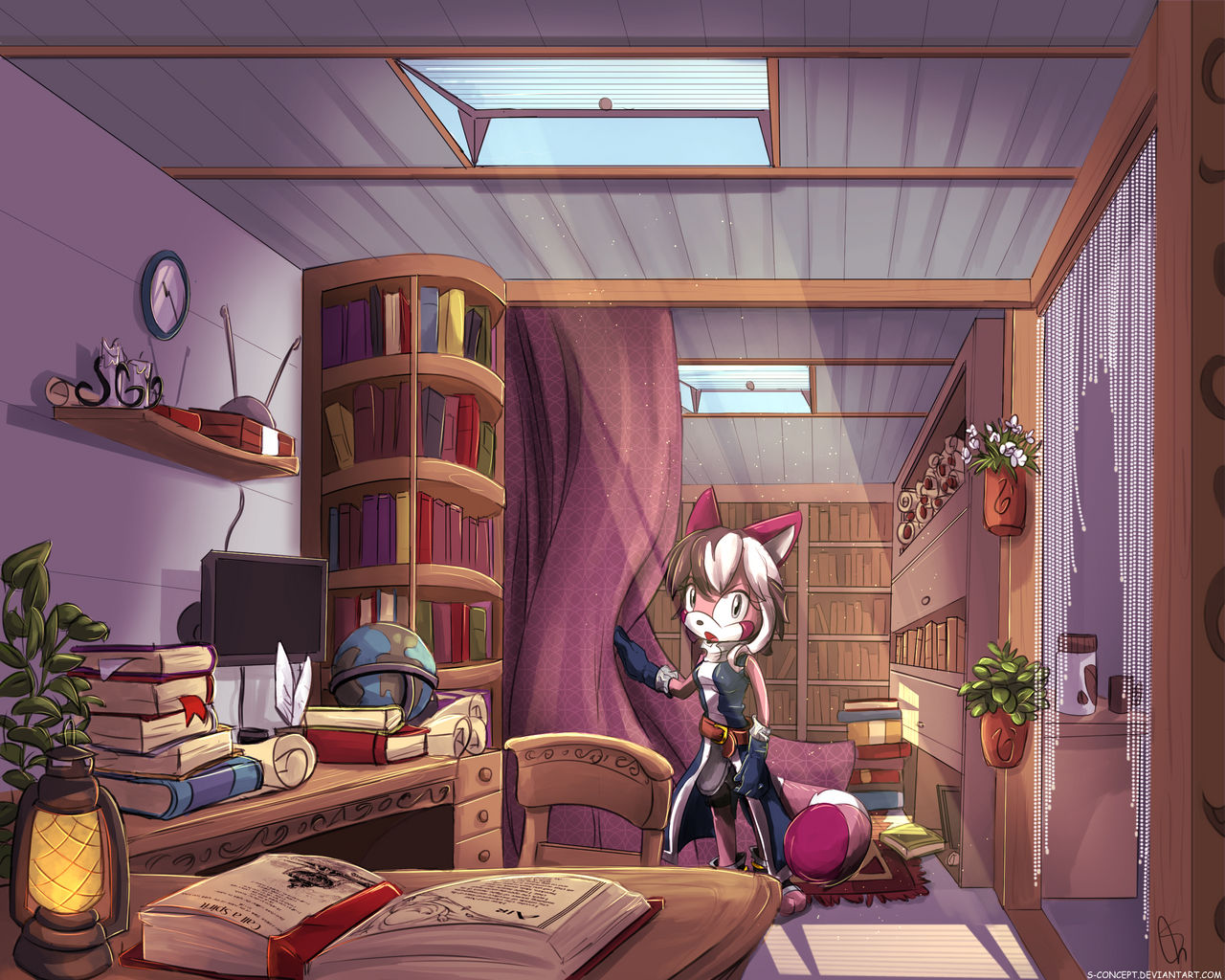 Lore: "This is my home. Come in."
Actually this would be a part of my comic that is in hiatus, sorry. I wanted to draw a library and I remembered what I was saving for Lore.

Sketch:
twitter.com/Sheyla_mn/status/9…

its almost has a mystifying feeling about it......as if it should have some sort of fantasy music playing in the background
Reply

A pretty work.
The effects of light and shadow looks really good on this charcater and the background and the details are impressive.
Reply

Reply
I like that you'd even gotten around to put in an actual page so that the open book in the foreground isn't blank with random scribbles. c:
I love the windows in the ceiling in particular, and the fact that you've even added the aerial antennae for the television to receive signals from is amazing! There's just so many details in this piece that it's probably going to take a longer while to absorb most of that has been featured here~ But if there's one thing that I can feel, it's that you've nailed the homely feel to this scenery, in a sense that it looks very comforting to be in!
Now I shall wonder how long does Lore usually stay up to read her books and scrolls. Or if she secretly has a futon stashed away somewhere behind that drape? XD
Reply

Thank you very much for your feedback, I'm really glad to hear that I was able to pass on these feelings. You're right about the
futon. Lore's house is small and she sleeps behind these curtains. At least that's what I imagined so far. XD The pages are real written, actually are poems I found in the internet in the old books style. I don't know if I'll found them again to show you. Imagine this is a book about magic.
Reply

It looks very nice and neat she loves to read a lot of books I see
Reply