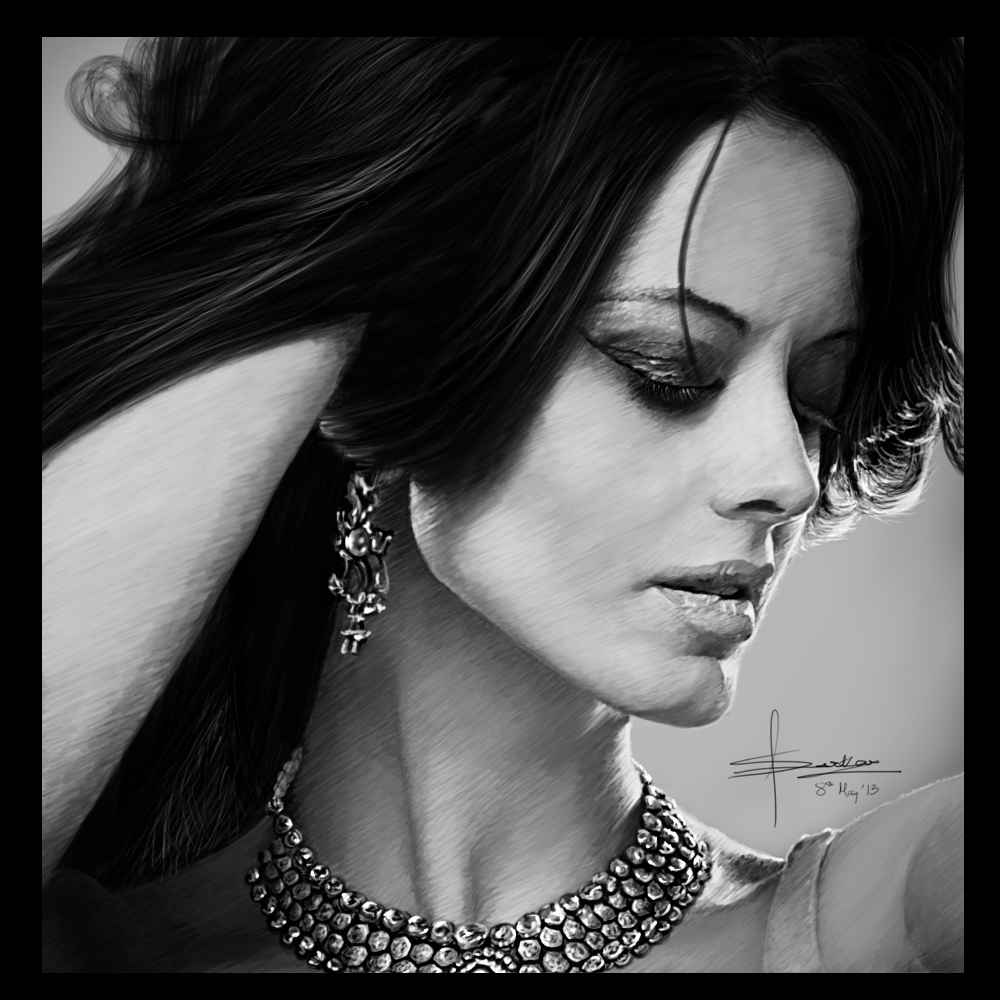 Watch
She's Dijana Dejanovic, a model from Bosnia and Herzegovina. She's someone I always liked so much from my school days, when I saw Her photos on newspapers and magazines. Then I found Her profile on facebook, and requested Her permission to allow me to draw a portrait of Her[wondering whether She'll ever read that].....and She wrote back!!!!! So, I finally managed to pull it off and She says it's amazing.

Here's Her profile. Go and see for yourself how beautiful She actually is.

[link]
I hope you'll like this.

Medium- Photoshop+Wacom BAMBOO ONE
Time- 9 hours
***EDIT***
One of the winners in "Best of Digital Art" for the month of May in

#
All-World-Works