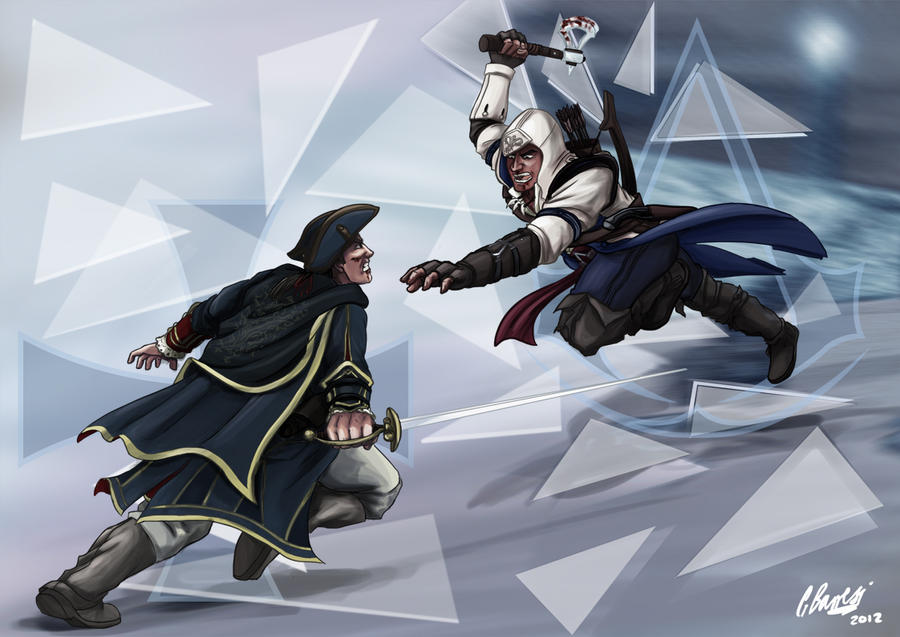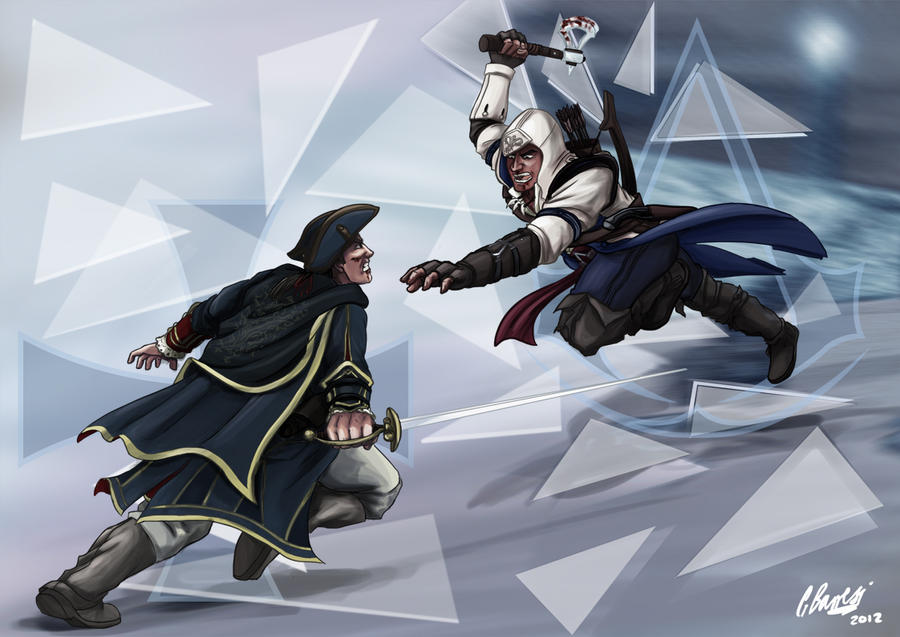 Watch
Update!
If I'm one of the winners, anyone who goes and "likes" my entry will be in with the chance to win a drawing from me.

-------
My entry for the Frag Dolls Assassin's Creed 3 art contest on Facebook.
Been wanting to draw Haytham so this was a good excuse!
Due to the short amount of time (contest is only open for two weeks and I had Memorabilia to prepare for), I needed a simple background, so I drew half the scene and then tried to merge it with a sort of kill-screen effect.
Don't think it's all that spoiler-ish, but hope nobody's too mad at me for posting it.

The contest seems to be a "most likes" deal, so if you think this is cool, please vote for it by clicking "like" on the FB version (link below - ends 29th November 12PM PST). Cheers!

[link]