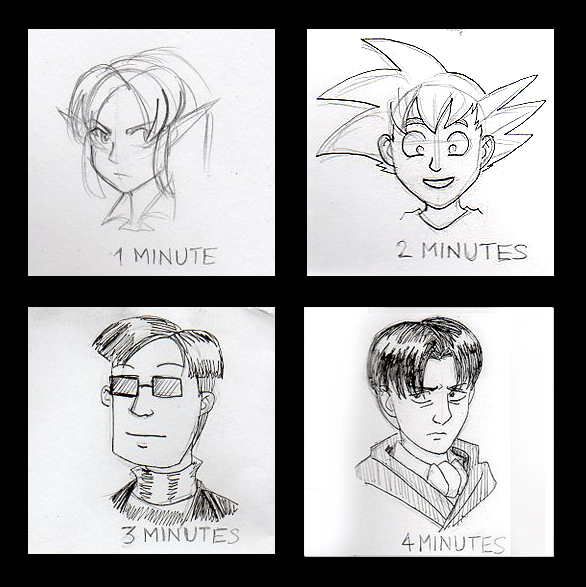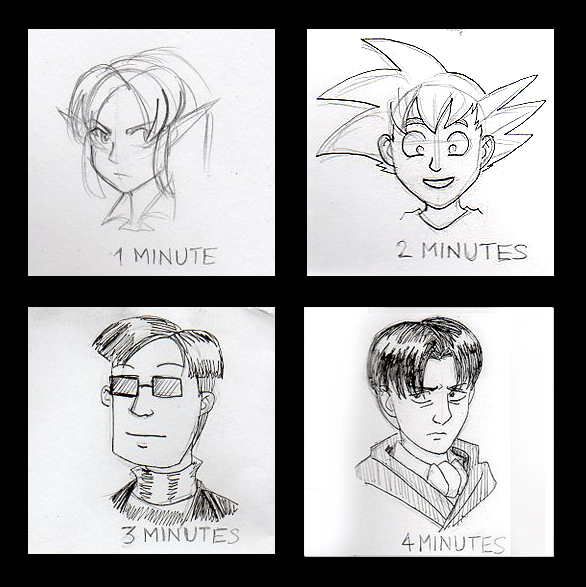 Watch
As mentioned in my last post, I've started offering "pay per minute" sketches to help raise a bit of money towards conventions and printing costs. Each sketch costs £1 ($1.70) per minute and above are some examples of 1, 2, 3 and 4 minute sketches. I'm doing up to 9, since my full sketch commissions start at £10.
If you would like one, send £1-9 to my Paypal address paypal@ryuuza.co.uk (plus £1 UK postage or £2 international if you want the sketch sent to you) along with a note saying which character you'd like. All characters welcome, including OCs!
I'm also currently accepting points payments for 1-4 minute sketches. See the Commission Widget on my profile page for more information.
If you'd like something else, see my commission information post for other types of illustrations (including full colour digital).
Many thanks!.



(please note, these may take up to a week depending on my schedule or how many of them I need to do)