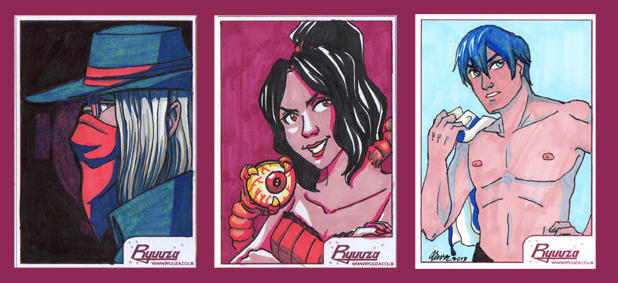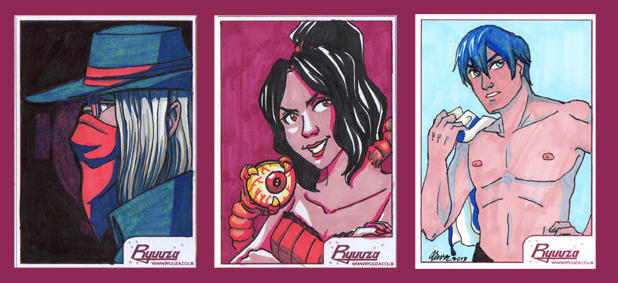 Watch
Did a few practice ACEOs using pen and markers since the next con season is coming up. The first two are Meg and Alusius from my Soulsnatchers comic series and the third is (hopefully) more recognisable as Haruka from Free! Iwatobi Swim Club - any excuse to draw semi-nekkid men. XD
So with introductions done, I thought I'd have a little giveaway:
Anyone who likes, reblogs or shares
this post on Tumblr
or
this post on Facebook
will be entered into a draw for the Haru card! Any other shares will also count, you'll just need to post me a link as proof.

The draw will take place on Sunday evening as long as there are enough people.
Good luck and best wishes!