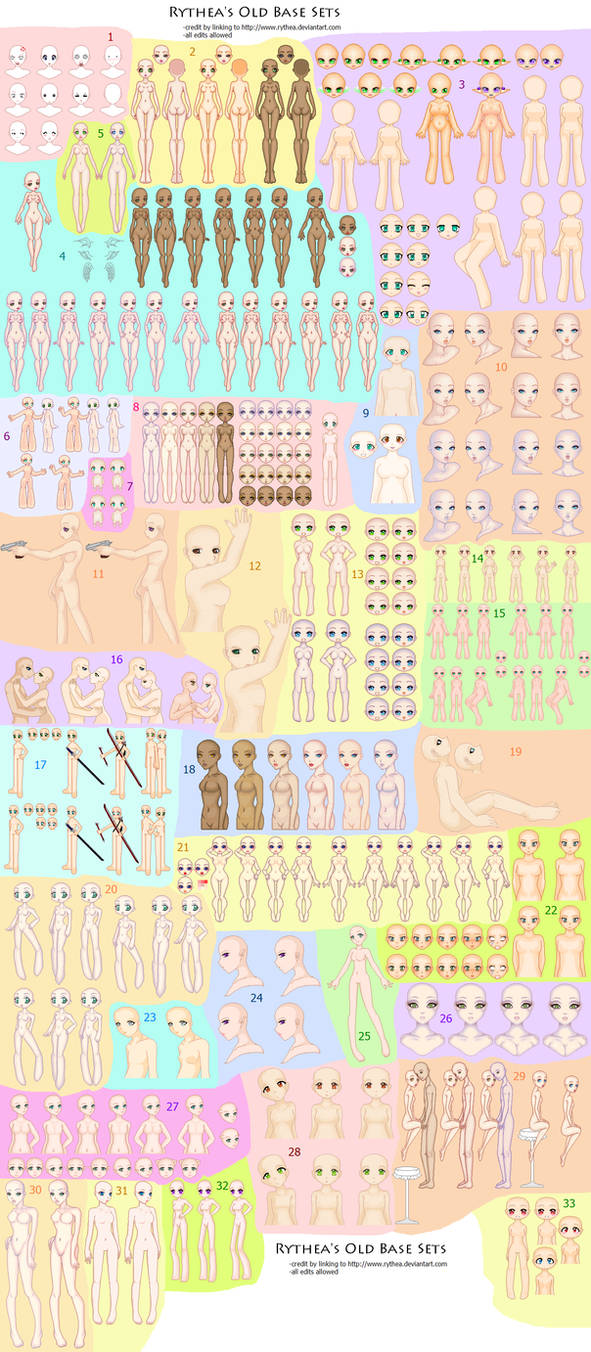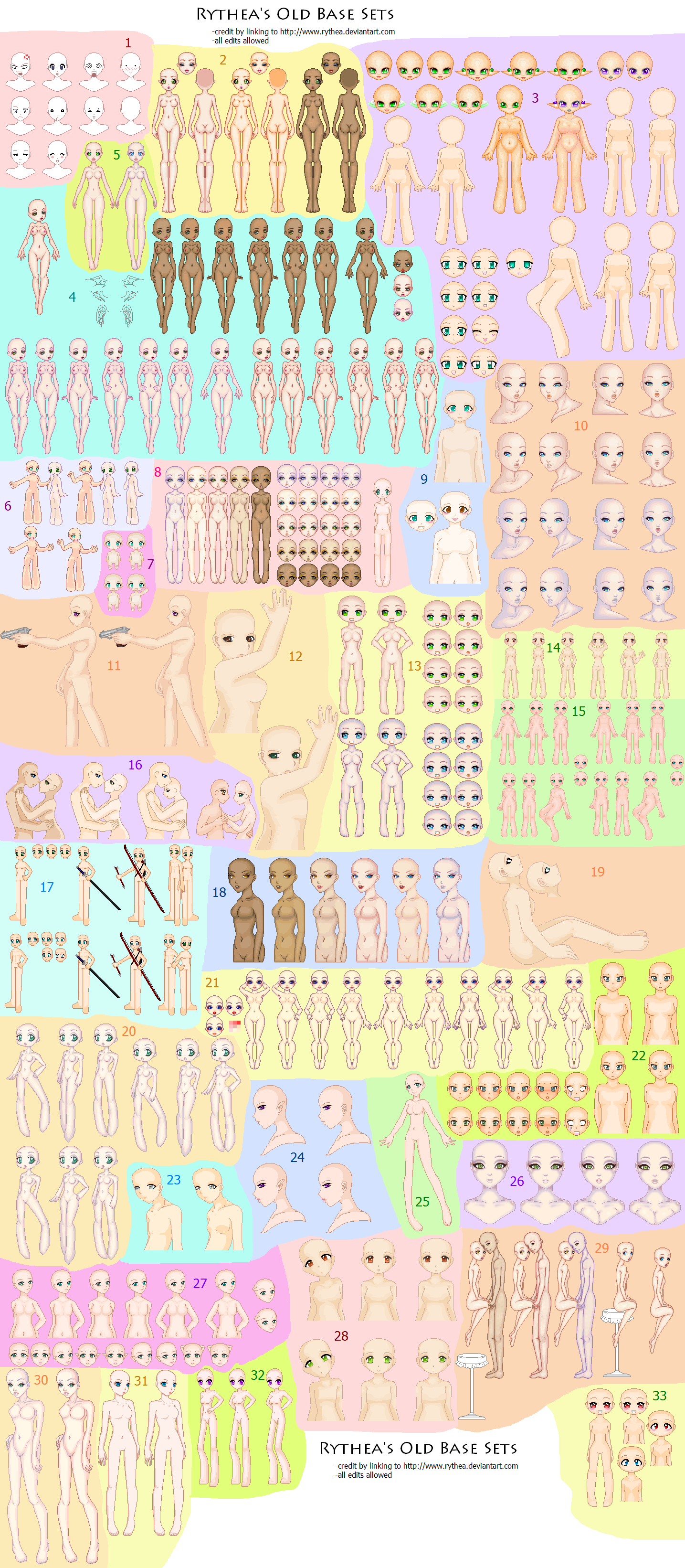 Watch
I decided to go through my bases and organize them. I realized the zip files are really annoying and while a giant file is probably just as annoying, I think this is for the best. I now have the bases numbered so you can identify them a bit better and since my sets are a bit weird they are also semi-color coded.
Also, base #3 (the nicely shaded ones) were an edit by

so please give her credit as well if you use those.
The only base set I haven't includes are two that you can find at pixistar which I'll link here Base#1>
[link]
Base#2
[link]
Thanks for viewing♥