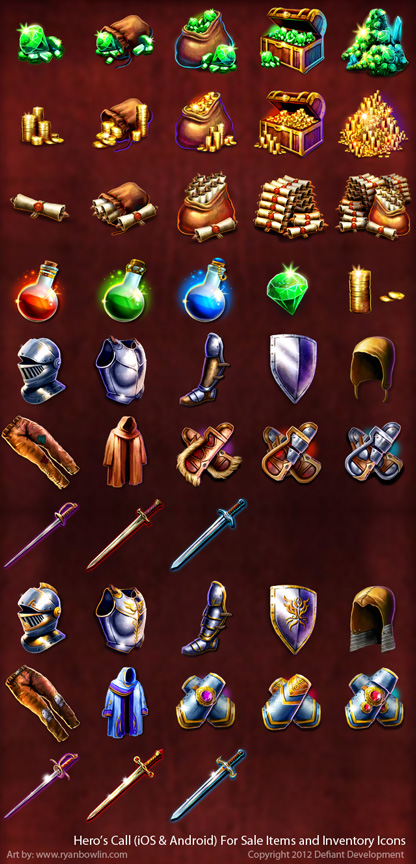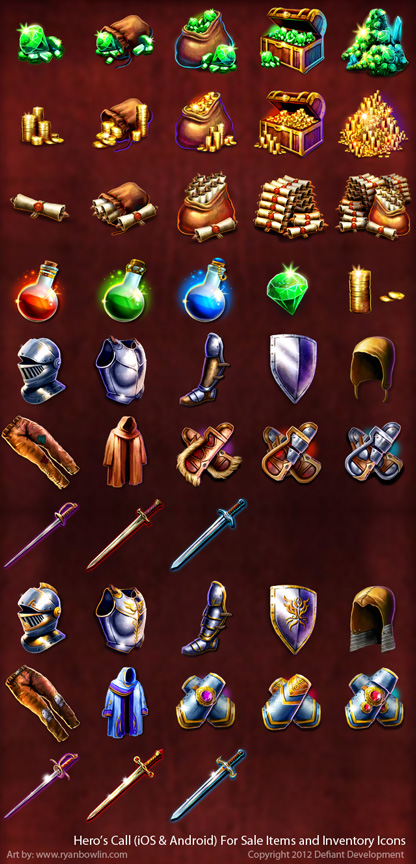 Watch
Recently Australian mobile developer, Defiant Development, approached me about doing some icons for their upcoming iOS and Android game, Hero's Call. It's a really cool looking App that looks like something I'd even be really interested in playing! The game is a fantasy action RPG and sort of has a dungeon crawler-y feel to it.
Check out my blog post via the link below for more information!
[link]

these are gorgeous! Great work!!
Reply

Those are very nice, remind me a lot of map items in the HOMM series.
Reply

Super sick Ryan!!! You could definitely use that extra cash to buy yourself that cintiq you've been wanting

Reply

These are rockin man! Careful showing these off you might get more offers to do more icons from somewhere else haha!
Reply

Hahaha! Thanks, Case. Yea, I'm ok with it. Every once in a while it's nice to do a few for the extra cash.
Reply