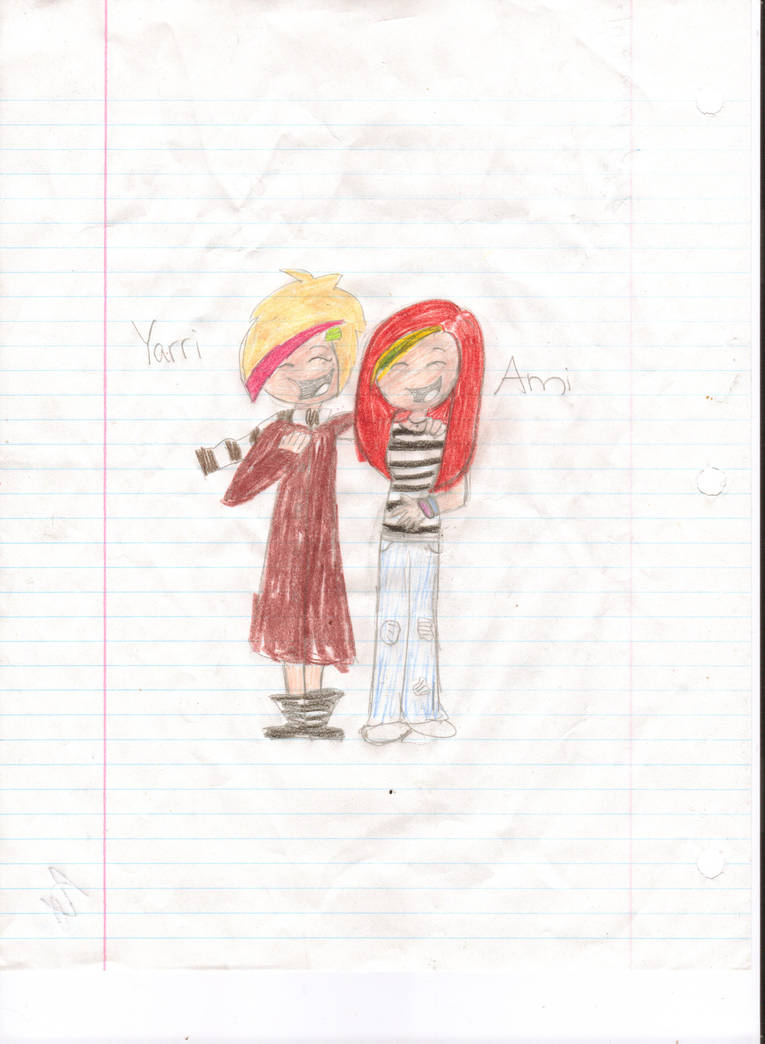 Watch
This is Yarri and her BFF, Ami (pronounced AM-ee, not Ay-mee)
She's my contest entry for *
Hunter4Life
's contest. I just have to write up the stuff about her still.

So THIS is the mysterious new character! She looks great, I just love red hair.

Reply

And blue hair, right?

I know you enjoyed drawing Rainbow Boy Raduga! I saw your comments and all!
Reply

I was about to make another psychic joke before I read the next line about you reading my comments.

Reply

Oh I get psychic comments a WHOLE lot

(yeah, not really)
But this one time me and my two friends were playing a game during break and it was a kind of mind-reading game. We took turns being the one to read the thoughts then read one person's thoughts than another's and I got them right the first like... three times. It was awesome! I felt like... psychic

Reply

One seriously cute picture!!! They look like they're having so much fun.
Reply

Definately!

I like how I did the hands... 'cause I have a tendency to screw them up, sometimes.
Reply

Hands are not the easiest thing to draw. I have problems with them most of the time!
Reply

Yeah...
that's why I just made them... boxy but kinda pointed? They ARE really hard to draw...
Reply

The way I draw hands depends entirely upon the way I'm drawing the overall figure. My chibi versions of myself used much more cartoony hands. But that won't work if I'm doing more realistic style... *sigh* It's all so complicated!
Reply

I can't get out of drawing cartoons... that's why I want to get to highschool -- to do more details instead of just "movement" like we're studying in art now
Reply