ArtCorgi empowers everyday people to commission unique art as gifts for friends, colleagues, and family (not to mention themselves!) with minimal hassle and maximum enjoyment, and to aid up-and-coming artists in their careers, helping them gain more coverage, new clients and fans, and fair payment for their work.


Think of ArtCorgi as your friendly artist and client liaison.

ArtCorgi delivers a safe, fun, and fair experience for all parties involved.
______________________

ARTIST APPLICATIONS ARE OPEN FOR THE NEXT 48H!

For the next 48 hours you can apply to be an ArtCorgi artist! If they select you, you'll be able to offer your commissions through ArtCorgi like I and many other artists do

It's awesome, I wouldn't trade it for the world!
Read the contract before applying!!
A few things to note:

You need to be diligent and finish your commissions within the turnaround time specified in your commissions.

If you don't do well with deadlines (imagine you have 30 days to complete each commission), ArtCorgi is probably not for you.
You need to be available to take commissions for at least 6 months

You need to be at least 18 years old to apply
You need to have a PayPal account in order to be paid

MY EXPERIENCE AS AN ARTCORGI ARTIST!
I've been an
ArtCorgi
artist since it first launched in January of 2014! Can't believe so much time has passed by! ArtCorgi helped me understand the value of my art and
encouraged me to stop undercharging for my skills and my time.
I've done countless commissions through ArtCorgi in these (almost) three years and
everything went smoothly thanks to Simone (ArtCorgi's COO) taking care of most behind-the-scenes tasks and being the middle man in the communications
between clients and me.
ArtCorgi takes care of everything so that we, artists, can invest our time in what we do best: painting!

Here are some of the commissions I've done through ArtCorgi!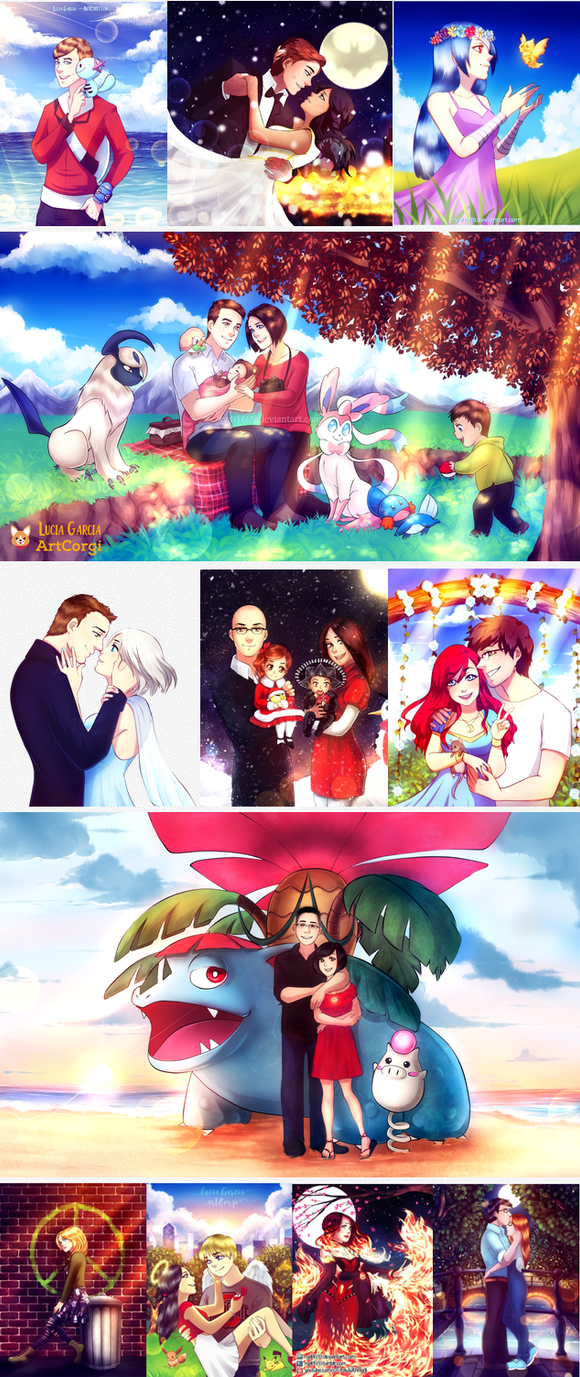 Are you interested?
Good luck everyone!