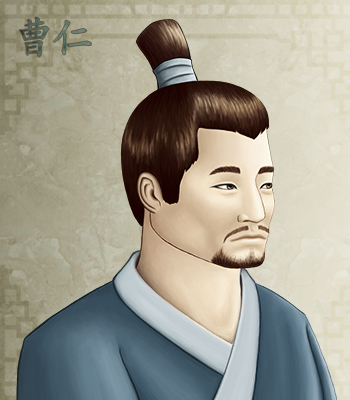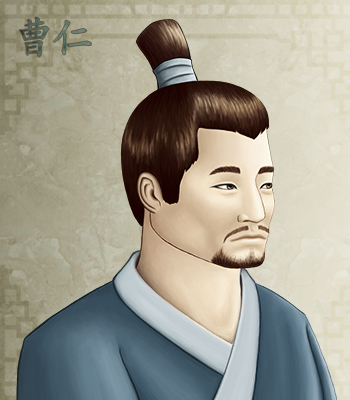 A semi-realistic illustration of Cao Ren, based off this pencil drawing from a New Three Kingdoms TV show screenshot:
[link]
This is my first attempt at any sort of non-costume painting in 13 years, and my first attempt at painting a person in detail. I had direct reference for the lighting of his hair. The rest was BS'ed to the best of my ability from theory and some Red Cliff movie screen shots for the garment. His near sleeve isn't perfect, but I can live with it. Critique and help is welcome as always.
The full length beefcake version will be done eventually. I just wanted to post some progress that stands on its own. The robe also gave me some decent fabric practice that I can put to use when painting his pants.
Background was originally from the Warriors Orochi 2 Fan Kit. I did some surgery to make it fit the picture.
10/19 update
- Added more ink to the portrait. Tweaked his face. Improved that pesky right sleeve. Changed the text to blue.

Gorgeous! The background suits the portrait so well. I wish I could replace the Ren portrait in my PS2 ROTK X game with this!
Reply

Thanks so much!
Ren looks a lot like Zhang Fei in his ROTK portraits. (And his brother Chun is a serious elf.) I like my version better, too.

Reply

D< WHY DOES HE HAVE CLOTHES ON

Kid, kid.

Did you set up a palette beforehand? I think that's where the main thing is. XD
Reply

Yes, I did. The original is on a plain white background. I had to do some tan color adjustments to this version so it reasonably fit with the texture behind him.
Reply