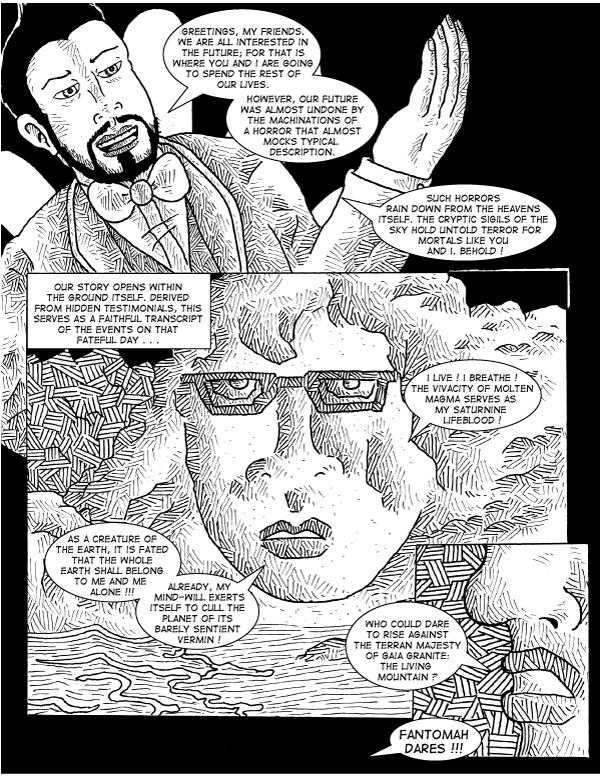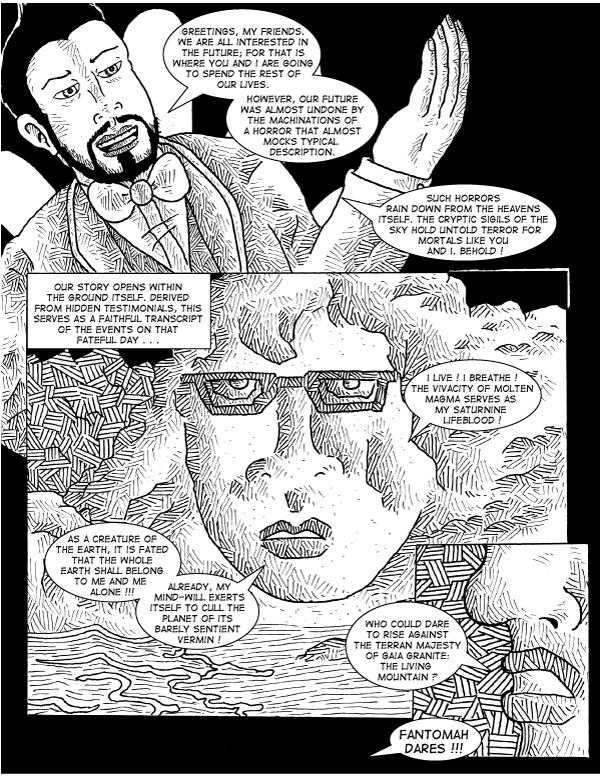 Watch
A little while ago, Javandrews asked me if I ever did a 24-hour comic in one of his comments. I had made this attempt a few years back, but it ended poorly. I will not be posting any of those pages here.
However, his comment did motivate me to take another crack at it. So, from midnight to midnight on a lazy Sunday, I chained myself to my desk and hammered this story out. On the day before, I asked my facebook friends to give me some prompts I could improvise out of. I got "hamster", "an evil rock", "Plan 9 From Outer Space", "Hunter S. Thompson", and a few others.
The 24-hour comic experience messed up my sleep schedule, gave me neck cramps, and helped me develop a few hand bruises that still haven't receded completely. Regardless, I'm really happy with what I threw together in the fever of marathon improvisation. I'll probably do another one soon.
Next Page
ryanvalentinecomics.deviantart…

Reply