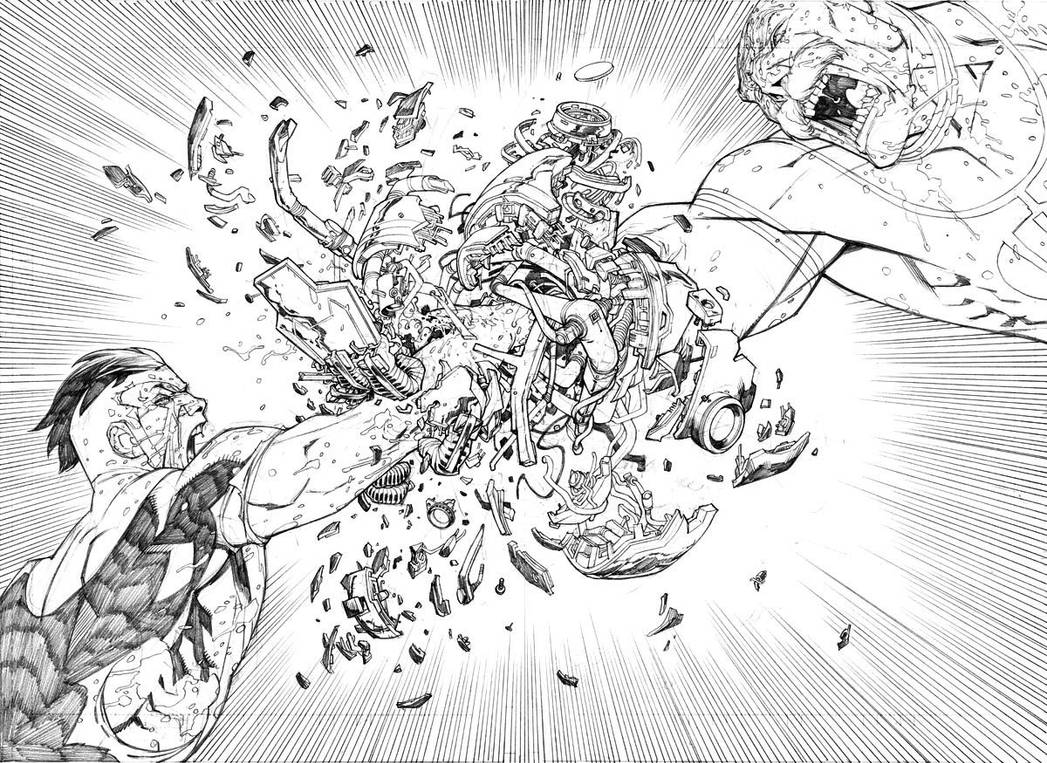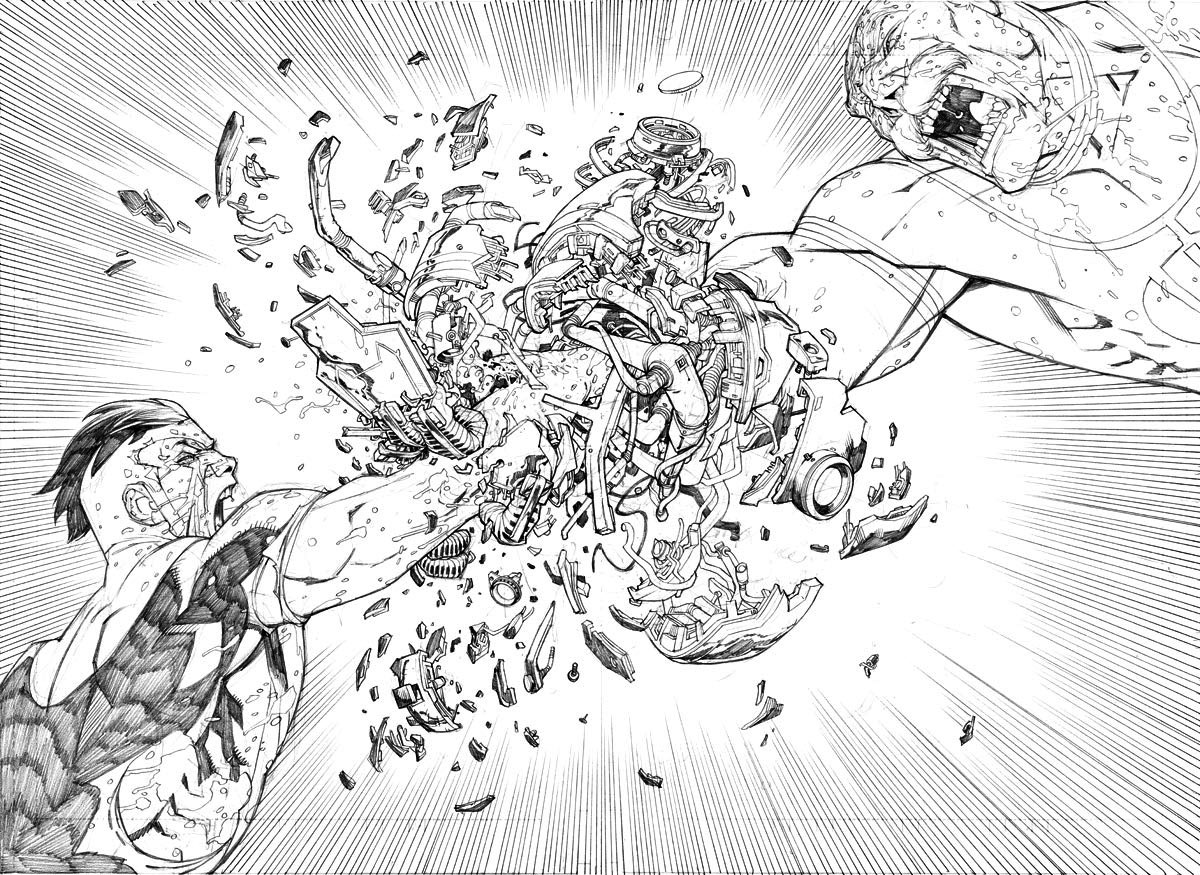 Watch
My pencils to pages 2-3 of Invincible 64. Conquest says goodbye to his cyber arm.
The first day of Comicon, July 22nd is when Invincible 64 hits the stands. Hopefully con goers don't hate me for what I did to Eve and all the excessive violence in Invincible lately. There have been a few complaints but MOST people love it, as do I.
I always wanted to see the my favorite super heroes go all out and use their power and see repercussions of a fight between two super-powered beings. But most super-heroes have limits to what they can show because of the companies that own those characters. So It's nice being a part of something that we can go wherever we want and show the fights we always wanted to see, with no one holding us back. Anyway, for you readers out there watching, I hope you dig the issue!
You can see a preview to the first 5 pages of issue 64 here>
[link]