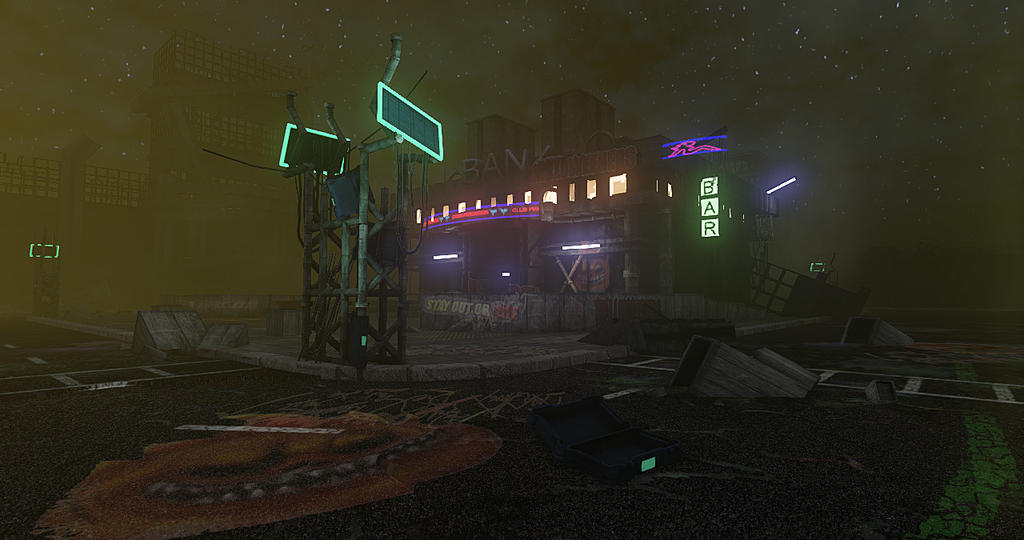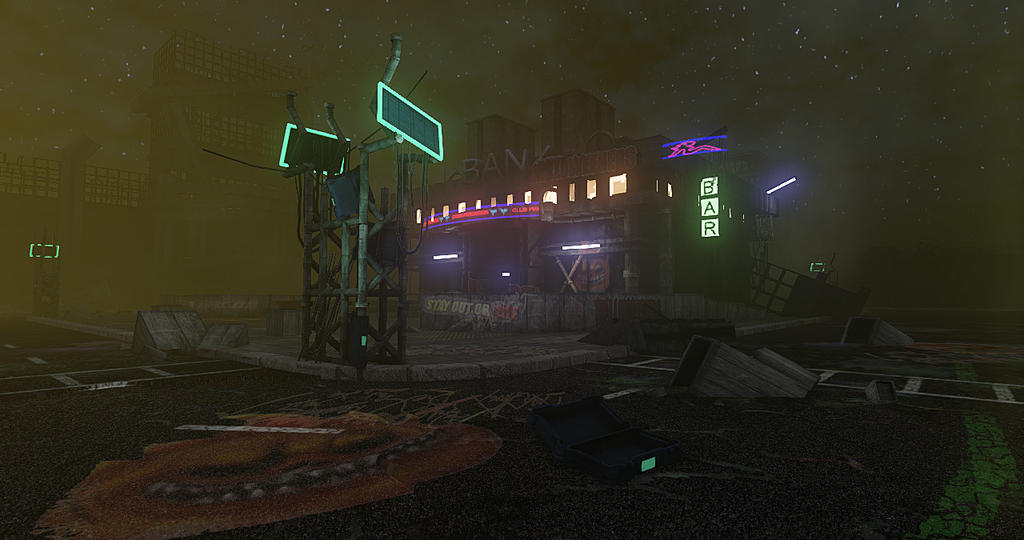 Watch
shadowrun bar..any ideas on how to make this more cyberpunk?

thanks guys
im trying to add an update...but cant do it here...wierd..I worked on a solar panel tower thingy...
Reply

Also one for graffiti, and lots of it, layered over by gangs tagging their territory.
I'd also suggest listless homeless, druggies, and "chipheads" loving their new drug (that they plug into their head!)
An exceptionally good start, however!

Reply

Having no green was not intentional. Just a little stuck. Here is a paint over Ive been working on. I took some advice from a few different people.
s93.photobucket.com/user/spawn…
Reply

(Lovely bar, by the way. Sorry that wasn't in the first message. The first line got cut off in posting.) On second notice, all the lights from inside are an amber (not unlike the B-A-R sign) and there isn't any green anywhere to be found. Intentional?
Reply

I see no graffiti. Nice neon graffiti would definitely be cyberpunk.
Reply