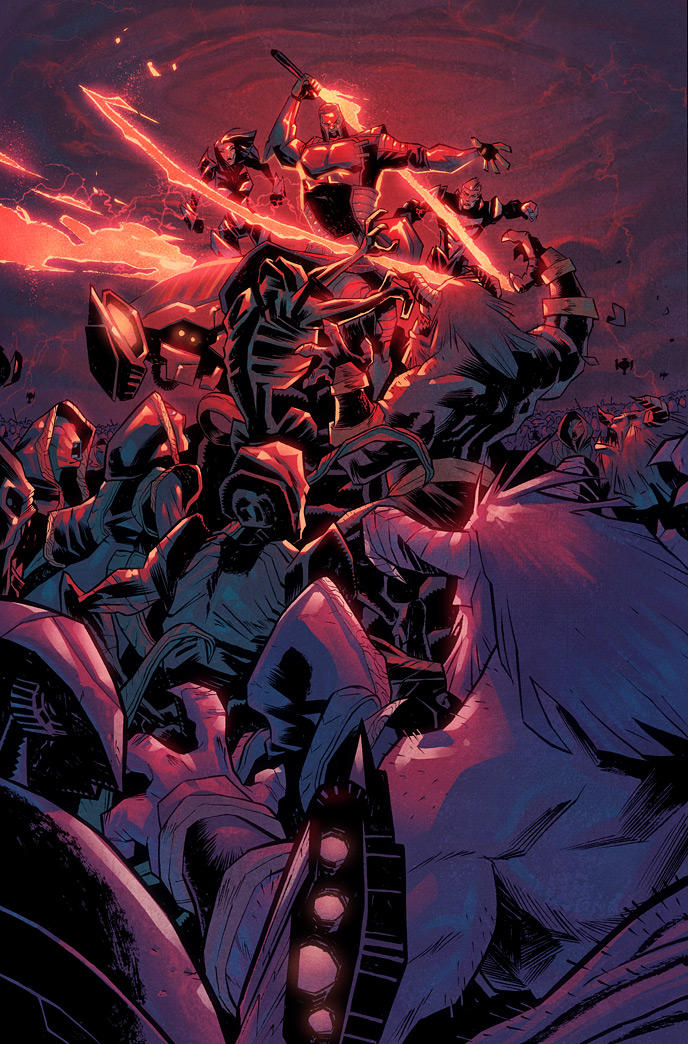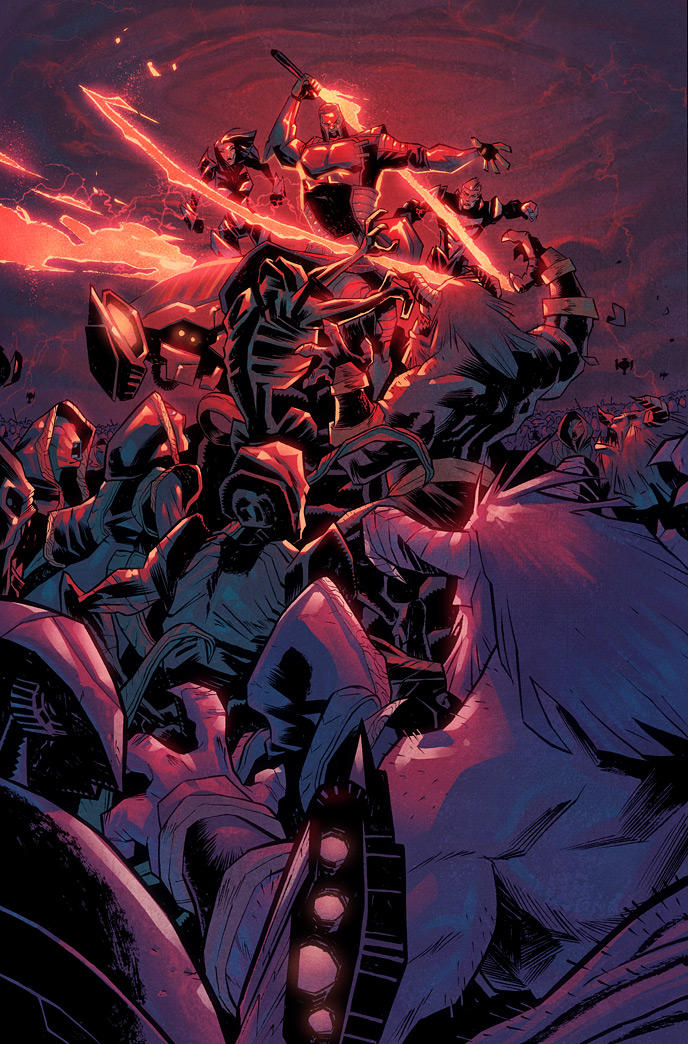 Watch

What a great cover...You guys really make a great team...Beautiful palette you've used here and love the texture and transitions between colors on the foreground figures.
Reply

Thanks so much, Micah! The Boom editors gave me a lot of free reign, so hopefully I brought something fresh to the lineart. In failings can only be blamed on me, haha.

Sadly it only ended up being four covers I colored for Boom in total, but it was fun while it lasted.
Reply

Well, that's unfortunate...I tell you, the choices that get made sometimes by editorial staff sometimes boggle my mind. That's cool that they let you do your thing though! Its always the best when you get a lot of freedom on a project.
Reply

Reply

I'm blown away by your choice of colors.
Reply

Fantastic

Reply

that warm green/blue shadow really pulls this together.

love the lighting here, captures the energy of the piece!
Reply