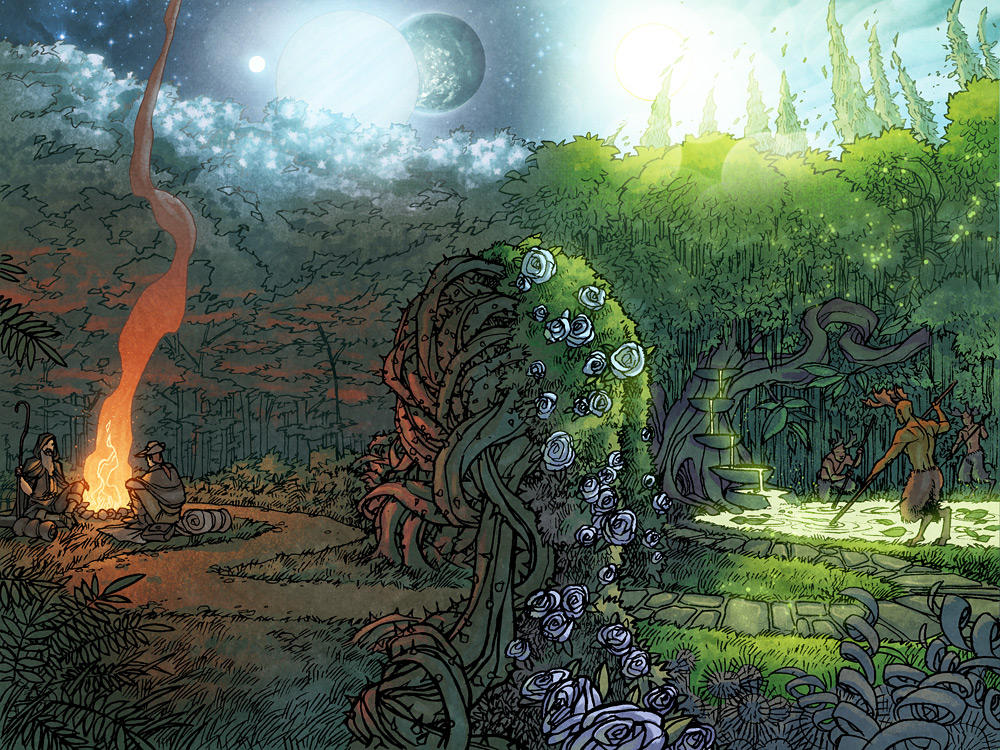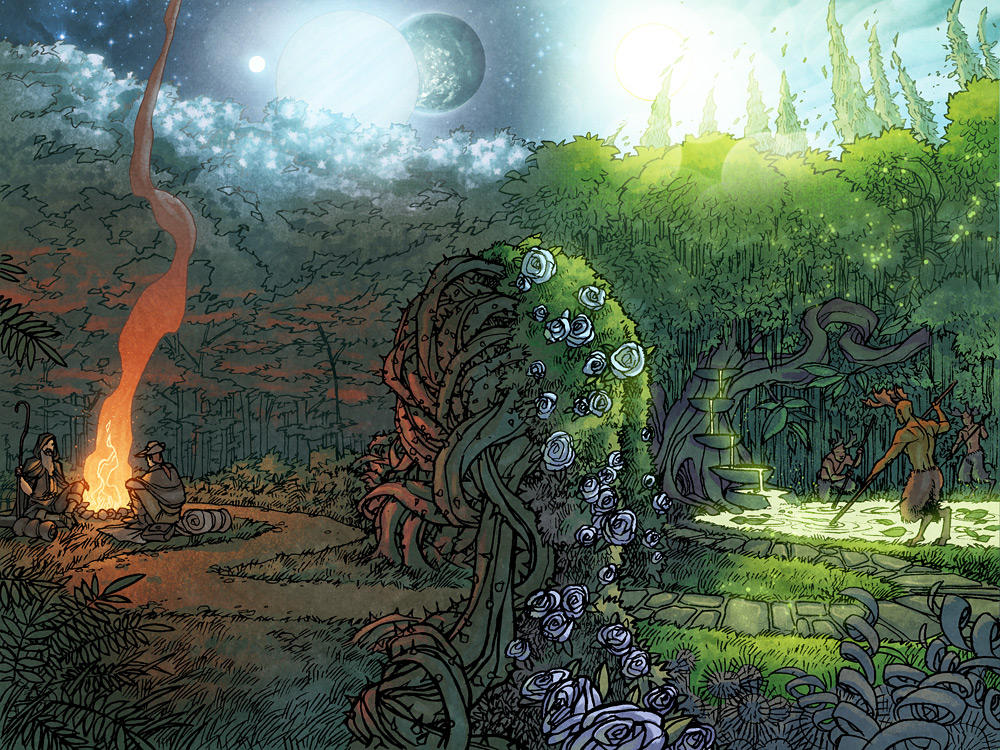 Watch
I did some color work for Jeremy Mohler's Baeg Tobar project about a year ago. I noticed this piece had been published on the Baeg Tobar website, so I figured I'd put it in my gallery.

It's night on the left side of the gate and day time in a magical realm on the right. The trees on the left are also supposed to be bioluminescent in the moonlight. I gave it my best shot, haha.

Pencils by Rebekah Isaacs

Color Art by Ryan Christopher Lord

For more info about Baeg Tobar: www.baegtobar.com

ALL CONTENT COPYRIGHT 2011 OUTLAND ENTERTAINMENT LLC. ALL RIGHTS RESERVED.

cool work

Reply

It's amazing (I think color art is harder than line art)
If I can just say one thing the luminance of the trees would have been even better if they filtered down through the leaves or had some kind of mystical glow through the forest just a thought

Reply

Thanks for the feedback, Jenkins!
Reply

Reply