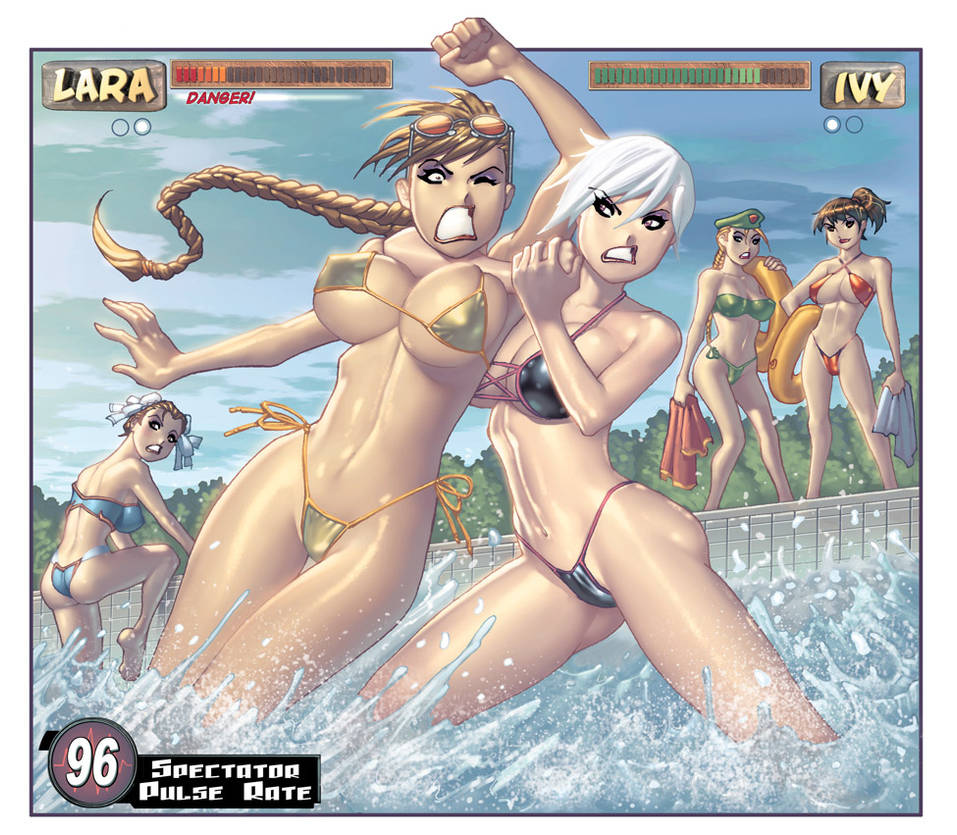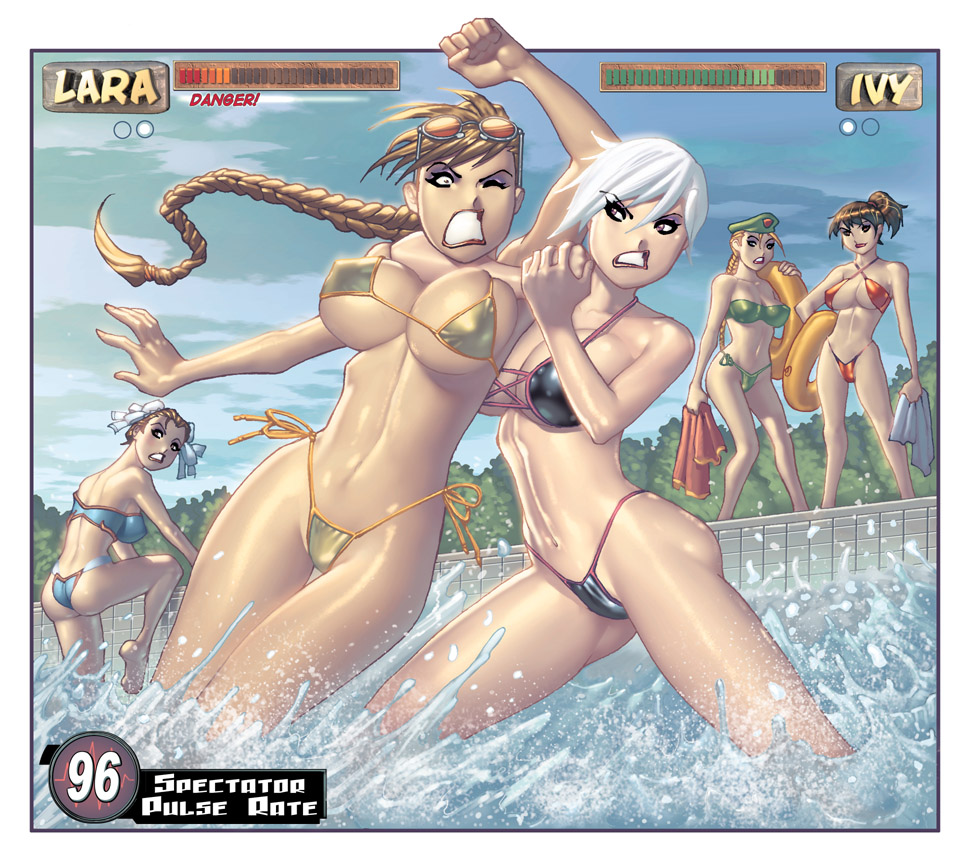 Watch
Another old Pitch to the Pros illo for PSM.
The submitted idea for this piece was essentially, "Gaming girls get together and compete in water sports" or at least something to that effect. There was even a spectator pulse rate monitor to determine if the activity was "hot" or "not".
The version shown here is the original version. The one that saw print had Lara with her top and bottom enlarged a bit to make it a tad less egregious. But I like egregious so I'll post this version

That's suppost to be ChunLi, Cammy, and Taki (from SoulCaliber) in the background.