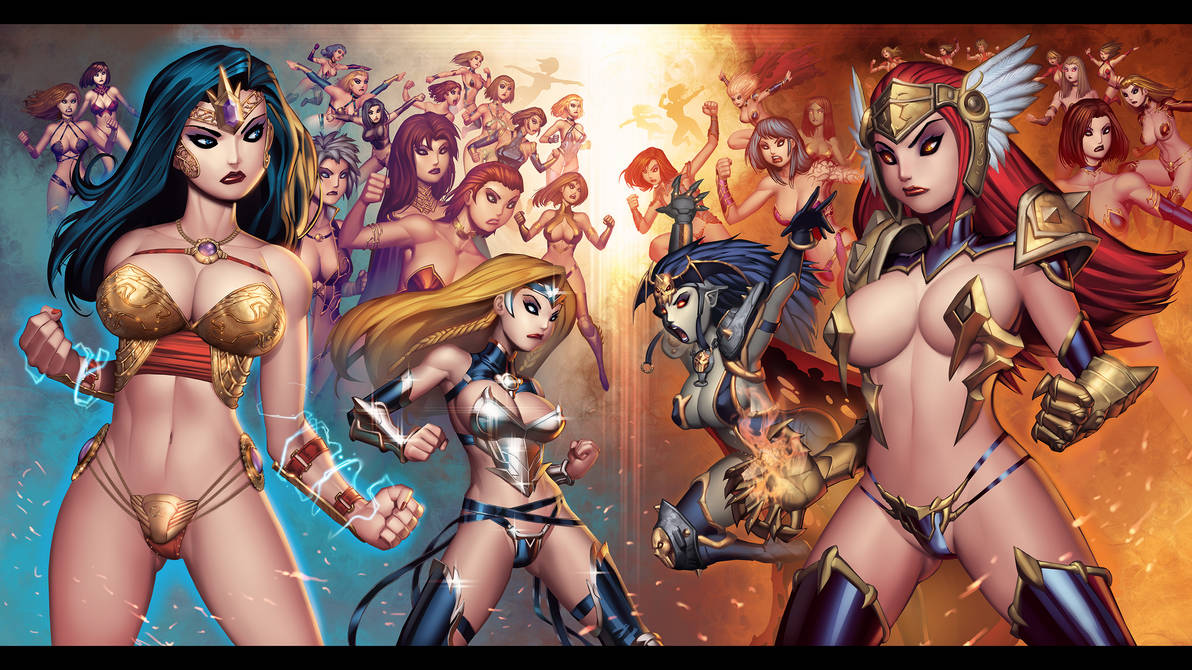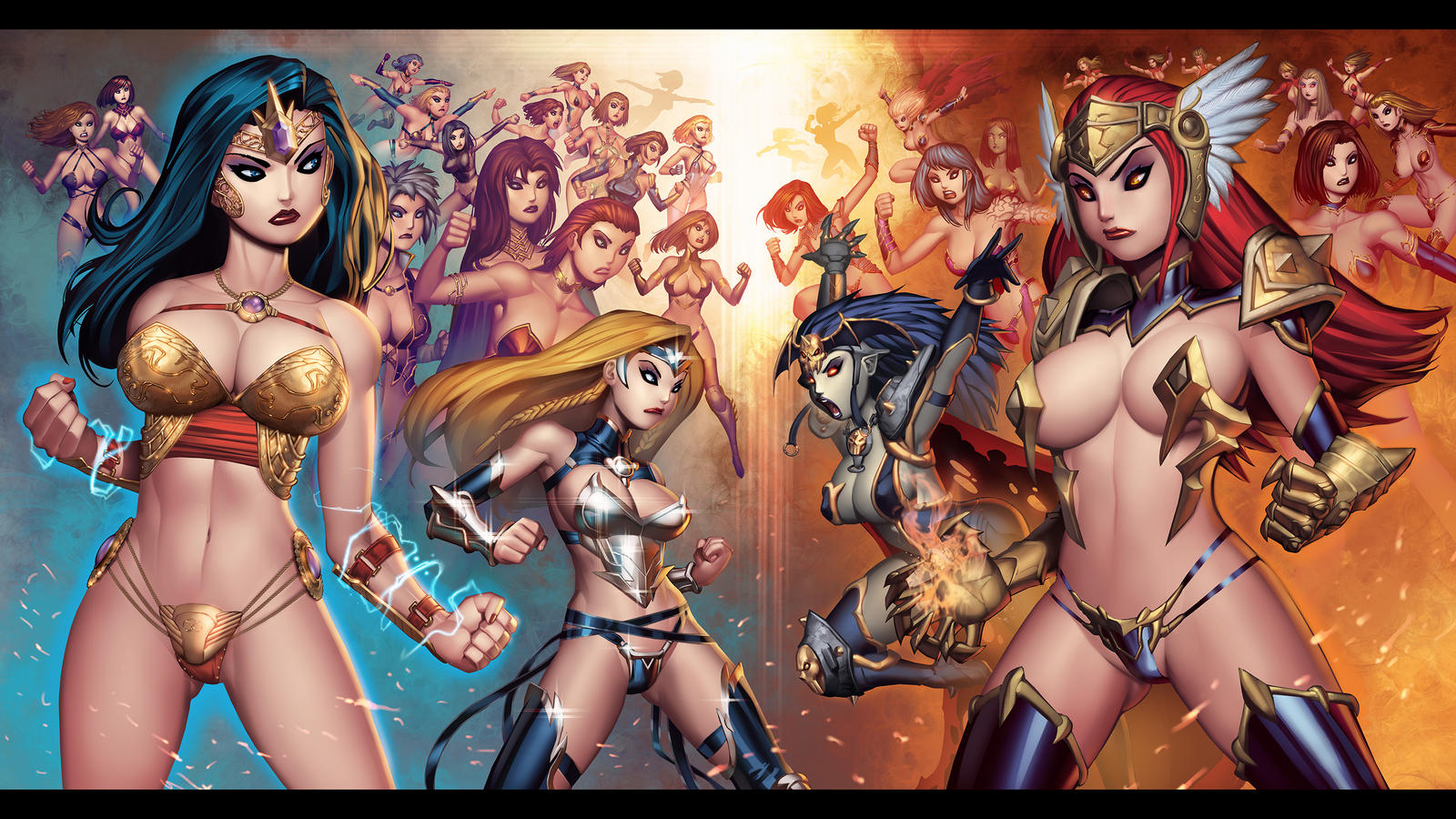 Watch
Final Colors for spot art of the recently announced game LEAGUE of MAIDENS (see the pencils here-->
fav.me/dakzfcc
)
Took quite awhile to paint this puppy. If you look at the pencils I only put in general shapes for some of the background characters, as I figured I'd go with a more painterly style. Was trying to draw with color rather than lay color over top of line work. Was a fun piece to do.
The game is a free to play, MOBA style game for mac/PC, where you create/play as a super-powered goddess. (Think LoL only with a 3rd person view....and the ability to pick up trucks and chuck them at people).
As the development went on the creators of the game kept telling me of all the stuff they kept adding. Didn't know how it was going to turn out but after watching the trailer, it looks pretty wild! Lots of comic book moments.
If you want to check it out and/or sign up for the early access go to-->
www.maidengaming.net/