How long have you been on DeviantArt?
-A long, long time. Seven years? I think? Maybe more. Probably more. And then I signed up. This has been my personal art gallery and refuge for so long.
What does your username mean?
-It is just a simple bastardization of my real name.
Describe yourself in three words.
-Shy. Curious. Anxious.
Are you left or right handed?
-Righthanded.
What was your first deviation?
-None. I'm not that good an artist. Actually, I am wildly bad. (Know your limitations!) I am in the learning phase. I try. But they just aren't up to par.
What is your favourite type of art to create?
-Pen art, portraits.
If you could instantly master a different art style, what would it be?
-Can't I just master one at a time> How about the one that I desperately trying?
What was your first favourite?
-I loved this when I first saw it. I still love it. So simple. But it gets my imagination firing and that's why I'm here.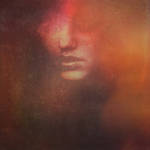 What type of art do you tend to favourite the most?
-I have no favourite type. I look at the image and if it triggers a story in my imagination, I put it in my "Gallery" (favourites). I go through my favourites at least once every two weeks.
Who is your all-time favourite deviant artist?
-No such thing. So many great artists, so many good shots, so many great ideas.
If you could meet anyone on DeviantArt in person, who would it be?
-Someone who could teach me to draw correctly. I swear,.. the money I spend on tutorials...
How has a fellow deviant impacted your life?
-They all impact. That's why I'm here. To see the macros, the portraits, the cities, the concepts, the landscapes. They all mean something.
What are your preferred tools to create art?
-Pen and paper, poorly.
What is the most inspirational place for you to create art?
-Anywhere. Though that gets some rude comments sometimes.
What is your favourite DeviantArt memory?
-I don't know. I think it is the connection the art makes with me. I think it was my first purchase here and when I received and put it on my wall.
Hashtags? I dislike them immensely.
#DeviantArtistQuestionnaire