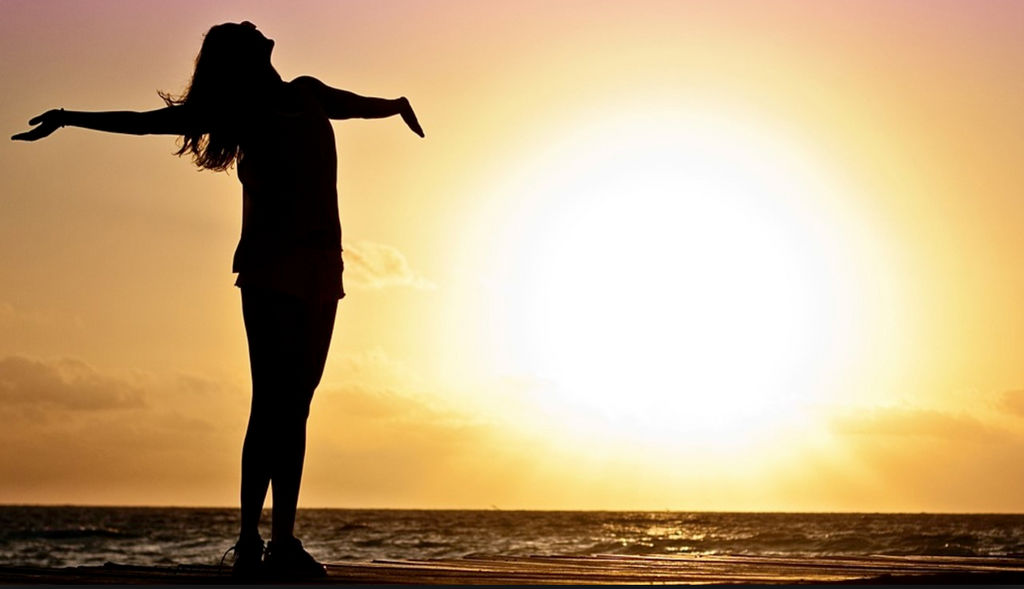 So recently I posted up a status saying that whenever I think of life, I cant decide whether
everything matters or nothing matters at all.
Now Im sorry if that sounded like an emo phase depression filled teenage poetry life reflection kingdom hearts, I really didnt mean for it to sound sad or negative. Some of you have reached out to me and asked if I was ok and told me not to be sad, I wasnt sad at all, it was just something that I think about sometimes, actually its funny because that status mentioned 'everything matters' too, so its not THAT negative is it? Let me explain what I meant by my status. And perhaps you can give your take on it.
So, in the beginning, there was a God who created the heaven and the Earth and me and you and memes and Sonic the hedgehog.
So, in the observable beginning, there was the Big Bang, which paved ways for sentient and non sentient life to come. Particles were colliding with each other, chemicals were reacting to each other, rocks were bouncing off each other on the ripples of time and space, billions and billions of years has passed until planets started to form, including ours, Earth (It is perfectly fine if you want to read this in Carl Sagan's or Neil Degrasse Tyson's voice). So what happened on earth? It took many many years until we got an atmosphere, water, plants, little bacterias, evolving and killing and trying to survive. Fast forward another few billion years and here we are, still trying to survive (With a little less killing for survival thank goodness, but we still do sometimes.. unfortunately). Things have to live and die in order to continue this cycle, we try our best to live as long as we could, we SOMETIMES try to help other sentient beings live their to their fullest too like our furry friends dogs and cats (Why we dont do this for ALL animals too? Think about that. XD). But eventually things will die, even Earth! The Sun has used up its hydrogen fuel in the last 4.6 billion years since its birth, in another 5 billion years the Sun will run out of fuel, and when that happens, Earth would not be able to survive... that is if Earth dont destroy itself first.
All that was just to get you a perspective on how fragile life is, life for the Universe, life for the solar system, life for earth, and our very own lives.
SO, what to make of that? That is exactly what I wanted to ask. Does nothing matter? Or does everything matter?
NOTHING MATTERS!!!
On one hand, everything we know will eventually die, no matter what we leave behind, our children, our art, our ideology. Everything will just one day vanish and no one will be there to see it. So you could argue that in the long run, nothing really matters. Nothing really mattersssss to meeeee. Anyway the wind blows.. I mean you dont have to go all sad and negative about it though, nothing matters doesnt mean you gotta kill yourself or cause a wreck in public and ruin people's day, it can just mean you don't need to take anything too seriously or care about anything really. Just do what you wanna do and if you fail and embarrass yourself, who cares? No one will remember it forever. If you don't wanna do it, you don't have to do it either.
EVERYTHING MATTERS!!!

Knowing the fact that everything will die motivates you to care about everything! Since life is so fragile and rare, it would make every second count. You should put in the extra effort to make sure you leave a mark on Earth, you only get to live once and therefore you should do as much as you can and try to exceed in everything life has to offer for you! Don't let your dreams be dreams! Do as much as you can! (I should be a motivational speaker).
So there you have it. You see what Im saying? When you think about how life came to be and how life will end, you could view it in both a 'nothing matters' or a 'everything matters' way,
both can be fine by the way
(As long as you do good and not cause harm to anybody). For me personally, I pick and choose what I think matters to me.
My basic rule is to make sure everyone arounds me have a good time
, I also tend to care about more immediate things, especially lives of animals (including human) who are being treated inhumanely, I want every sentient beings to have the basic rights to live their lives to the fullest. I dont care as much for possible sentient beings that hasn't been bred into existence yet, in fact I think
the less animals bred into existence the better
to be honest, we already have an overpopulation of animals of many sorts including your very favourite dogs and cats, many of them has to be put down because no one is there to care for them. Cows and pigs and chickens are forcibly bred into existence so we could exploit their body for us to eat and wear, I dont like that :/ And even human beings!
I think we have the right to have children, sure! But not everyone should choose that, just because we can doesn't mean we should
.. Oooo controversial!
We only got one planet to live on right now, and its not very big
. I dont mean we gotta pull a Thanos and kill half the population, we can just have less children! Or adopt a child, you know how many children there are in orphanage right now? And so many abandoned children in less fortunate countries because families can't financially support them. What else do I care about? Memes! Jokes makes me happy and when Im happy I feel good, and if I share that with other people and make them laugh then that would be good. In a way, memes kinda falls into the 'Nothing matters' category, I mean its free and its pretty much a 'I dont care' kinda thing? Especially the really obscure ones that for some reason makes me laugh. Anyways.. So yes thats me in a nutshell.
Its really all about balance, first you gotta analyse which one you are, are you the 'Nothing matters' person? Or the 'Everything matters' person? And how is that making you feel? Do you feel happy or sad about it? Here's the most important advice I have to give. Listen closely!
Ok here goes:
If the 'everything matters' kind of thinking is ruining your emotions in a negative way. Just switch over to the 'nothing matters' way of thinking. You may feel less pressure and like a huge weight has been lifted off your shoulder.On the other hand, if your 'nothing matters' way of thinking is giving you an existential crisis and making you depressed, insert a bit of 'everything should matter' thoughts into your life. It will help you feel motivated and give you more of a personal meaning to your life, and perhaps that would make you feel happier.
Do good die great.

.