Yes you read the heading correct, OK, so this is pretty damn cool. A little bird showed me this website that colors lineart for you, and the end result is
surprisingly fantastic,
but also has some misses that could be improved. If they tweak those problems, this could be the best thing since my 3rd divorce. I highly recommend you guys try it out.
BOOM! This is the website.>>
paintschainer.preferred.tech/
<<
So this is what you do, you
put in an image
, I tried Jpg as well as PNG and PSD, PSD don't work at all so don't bother with that. And then it will
automatically colorise for you on what color it wants,
which looks pretty damn swell. And you can
tweak it by putting in colors of where you think should have those colors
. And after about a
minute
it will show up with the end result. I also had difficulty getting it to work on
Firefox so I switched to Chrome
and it worked. Anyway I will give you guys some example, i took some screenshots.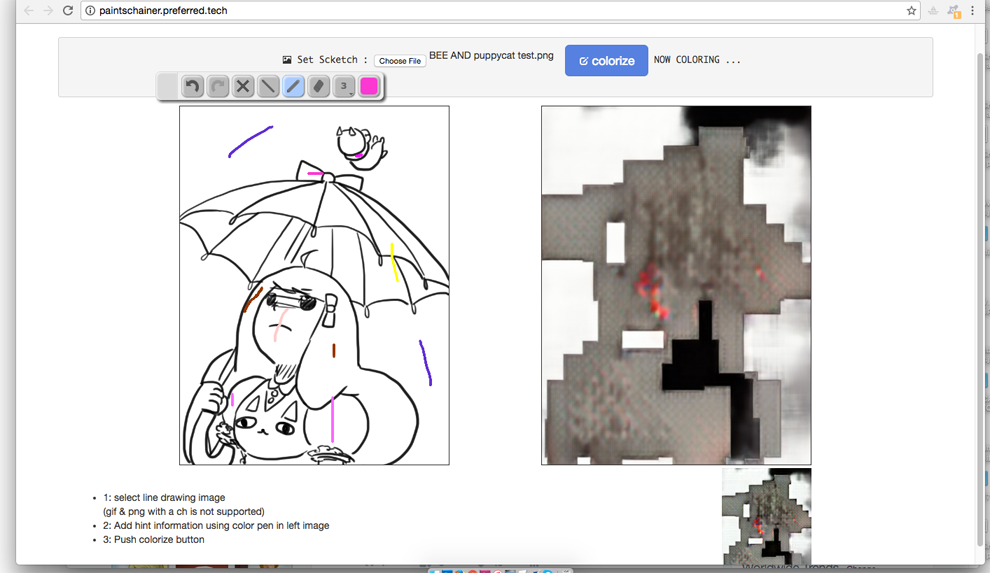 So I decided to be rebellious and put in a png file of just the linework, and it decided to transformed Bee and Puppycat into Missing No.
Which in itself is a piece of art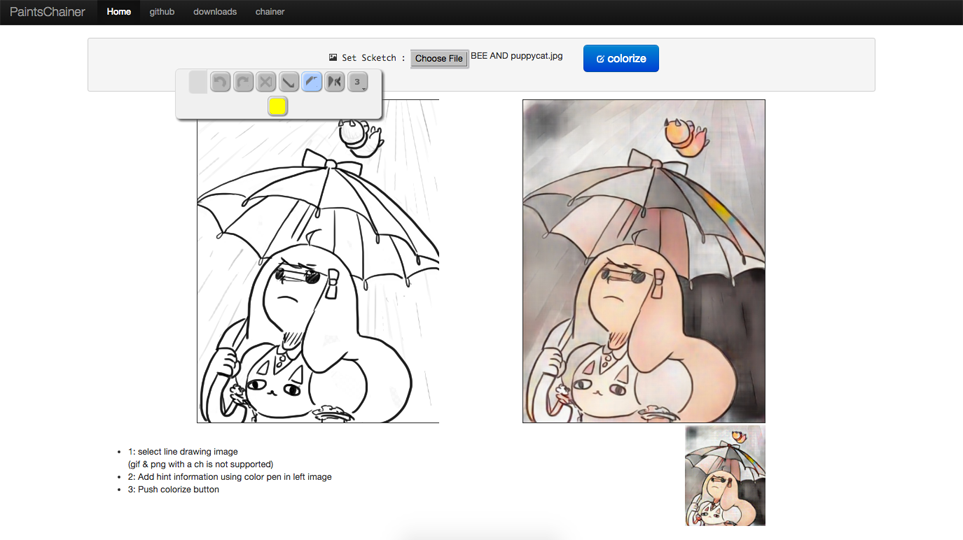 So I decided to play it safe and put in a JPG file and it automatically colorized it. And it looks soooo sick! It didnt put in the colors I wanted but Im just surprised it at least knew where her skin is to put in skin color. In a way its kinda stylish.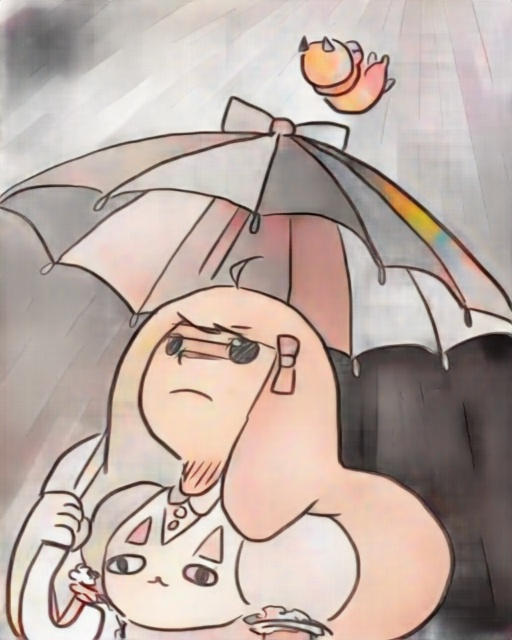 Here's where the website could be improved, it lowers the quality and size of the artwork. See how its really pixelated and it minimized the size of the overall image. However, the colors looks awesome.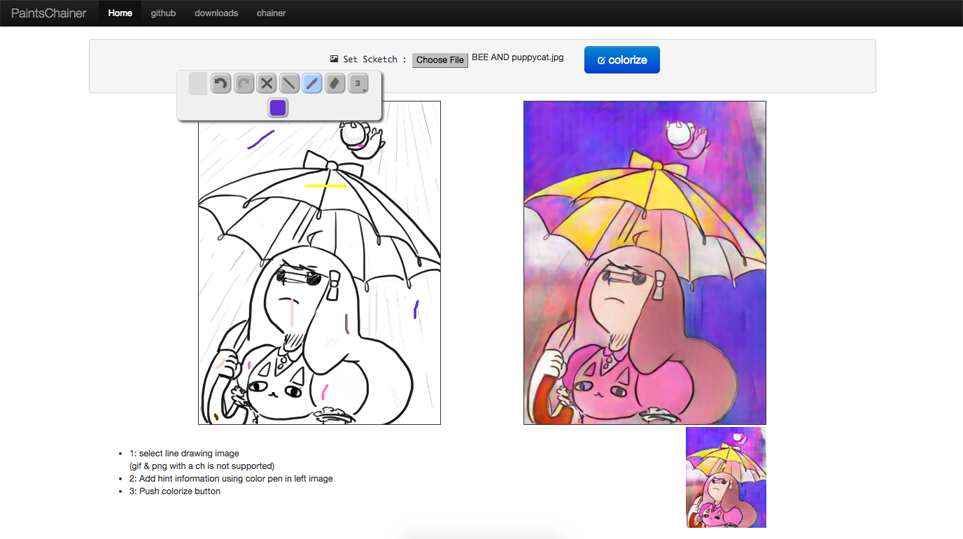 So then I decided to put in some color lines to see what it would look like when its colorized, and it looked KINDA like how I wanted? I mean for a minimal effort job, the coloring turned out pretty nice.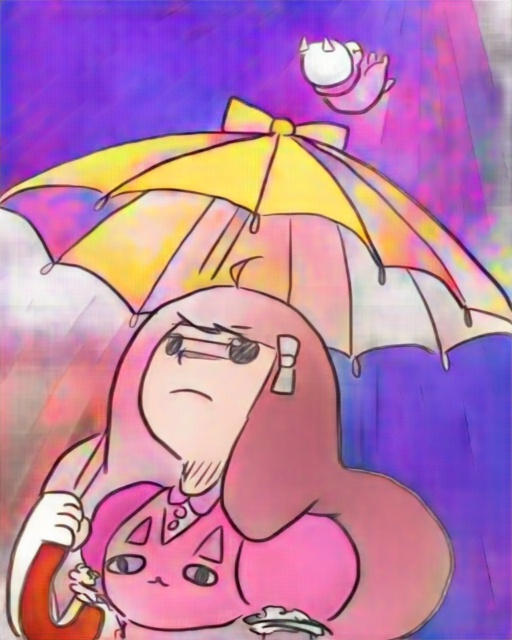 I personally prefer it before I tried to add in the colors for this one.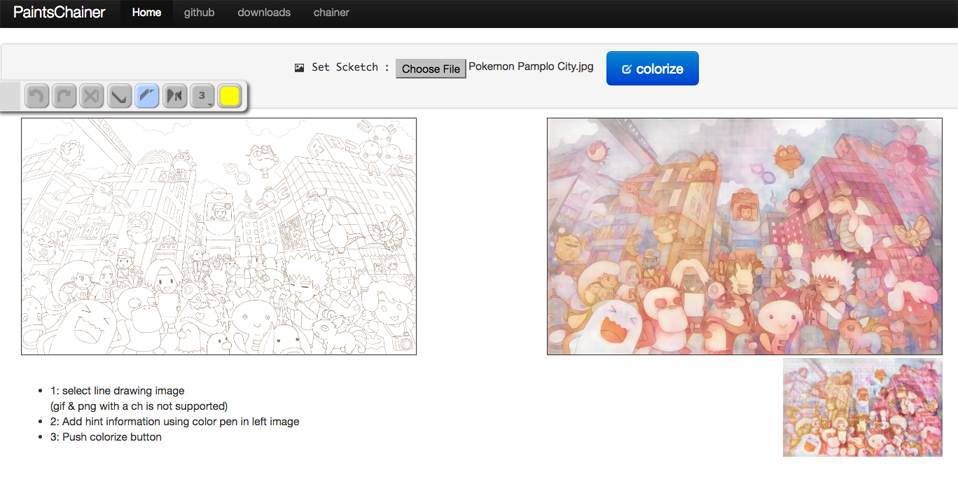 Then I chose a linework I just happen to have lying around, a friend is supposed to color my linework but he's taking his sweet time XD. This linework was a little more complicated so understandably it took longer for the website to load the color version, and the default colorized version looks pretty sweet.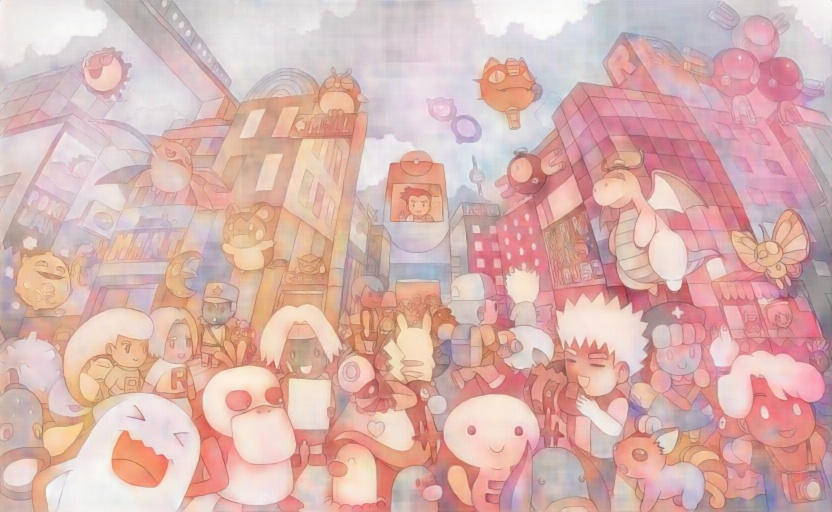 How the website ever guessed the color of Wobbuffet is beyond me, and eventhough it turned Tracey's face green as well as turning Psyduck into a vampire serial killer, I still really like the end result. But again, it lowered the quality of the image a lot so I would just stick back to my traditional method of coloring in every bit of details myself especially for this image with so much details. (Also yeah! this is a preview of upcoming art)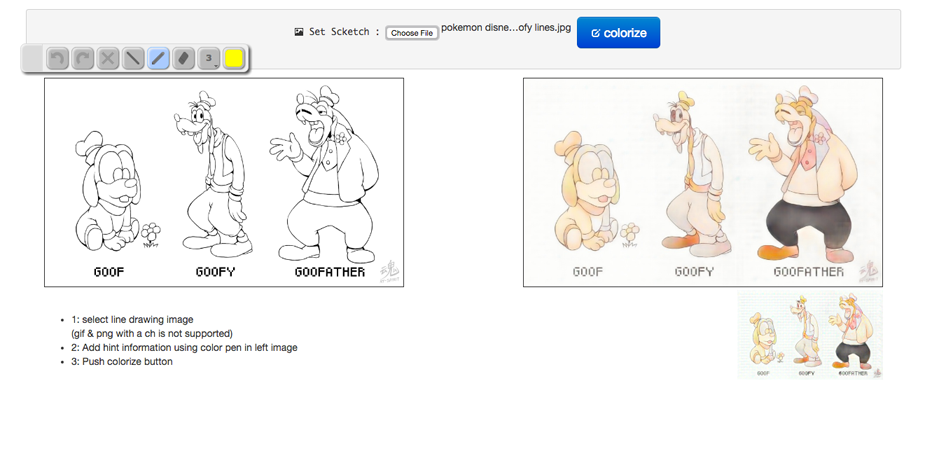 Here's more images I played around with. I literally went through my whole computer looking for artworks that still has lineworks on it.




Goofy looks like a zombie and I love it. So yeah the end result may surprise you.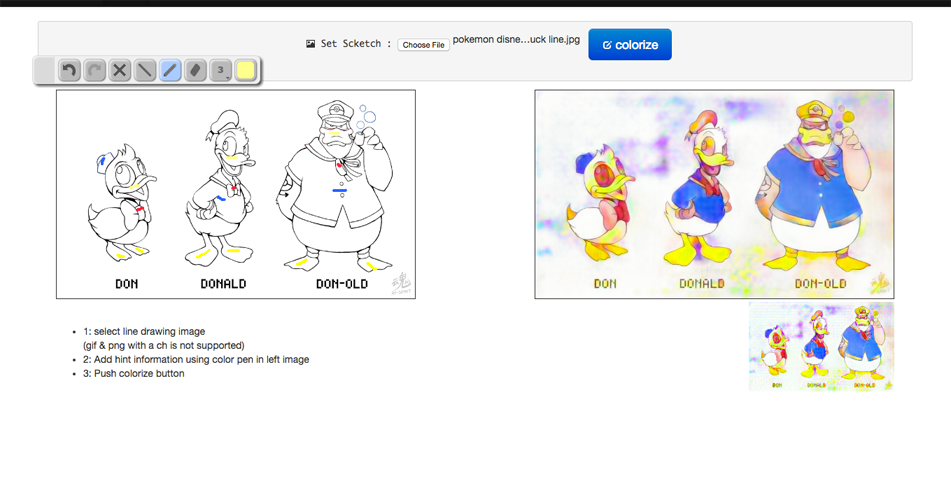 This one turned out horribly.




Yeah it looks like the Exorcist girl threw up on it.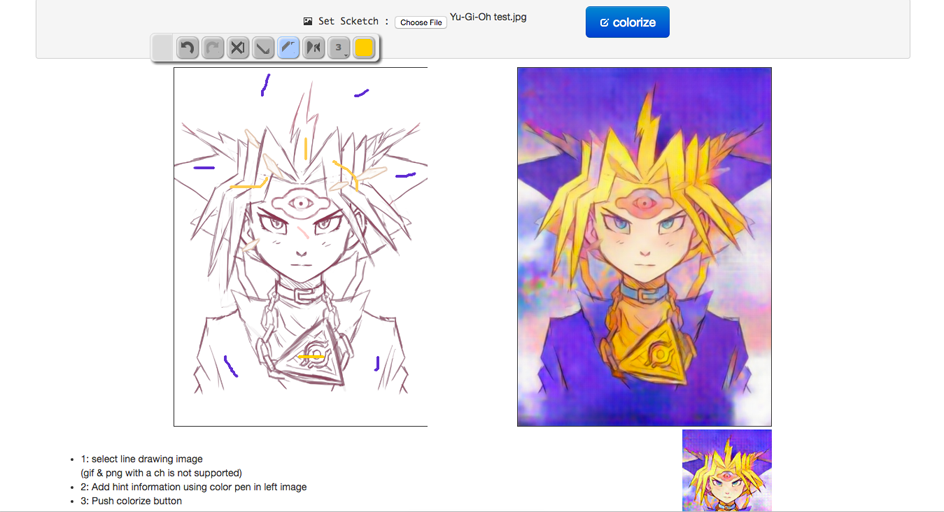 Now THIS one I really do like. I could maybe use this image and improve on it, it would take a while trying to get rid of all the pixelation and refixing the linework... So I duno. But as a small image its pretty cool.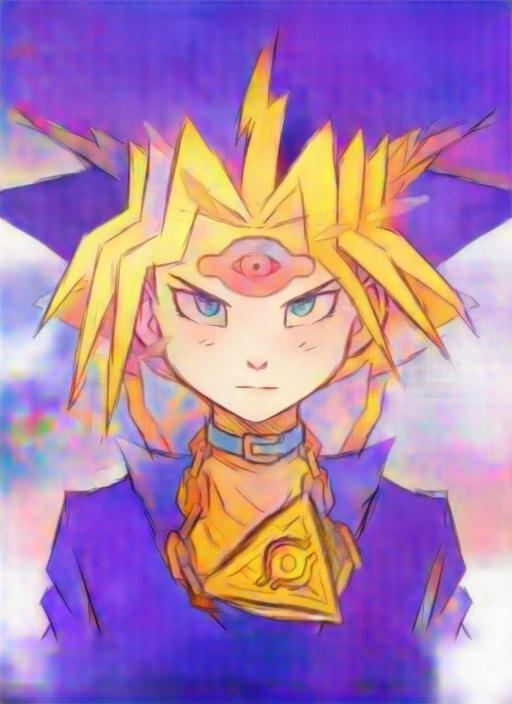 So yeah ladies and gentleman, I have shown you the way, now you must walk the path, its your move.
Give the program a go and have fun with it, I think its a sneak peek of what amazing things technologies can do for art.

Here's the link again for those who missed it.
paintschainer.preferred.tech/

Show me what you guys got. Im curious.



.