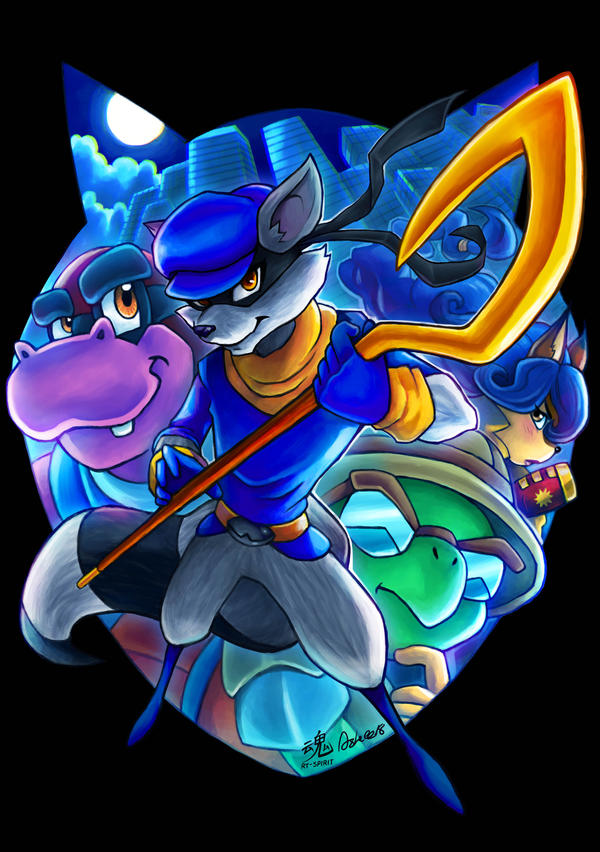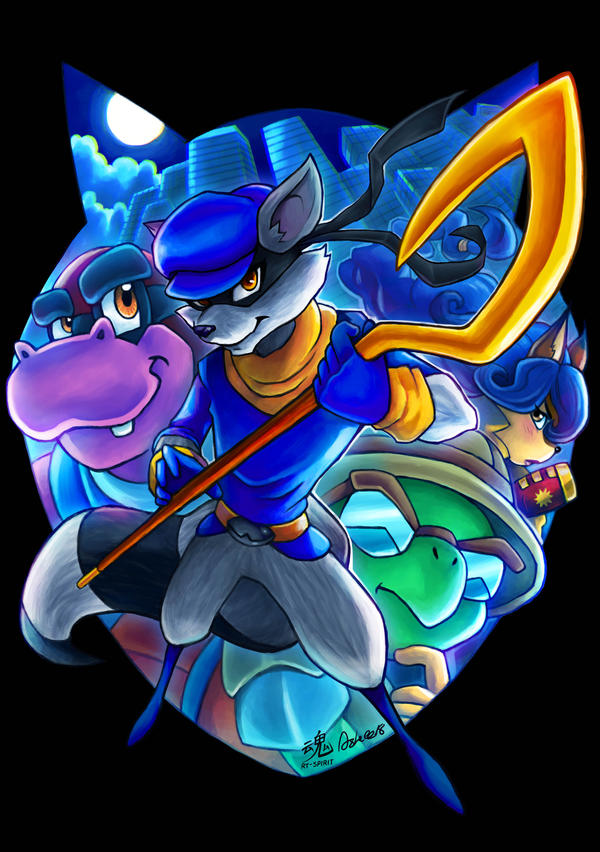 A collaboration with my friendo

. She introduced me to the game that I have been wanting to try for ages, so we played it together and finished it! Then we decided to collaborate on an artwork together, what better art to do than Sly Cooper! Woohoo!
How we did it was
ashe-the-hedgehog
did the rough sketch, I then did the lines, she then did the coloring and I did the magical touchups.
Her page needs some love so click here to go to see her version:
Oh! There's also T-Shirt of this design for sale

tee.pub/lic/qc2BUZqOqpA
[Buy T-Shirt]
[Facebook]
[Tumblr]
[Youtube]
[Twitter]
[Instagram]
[PATREON]