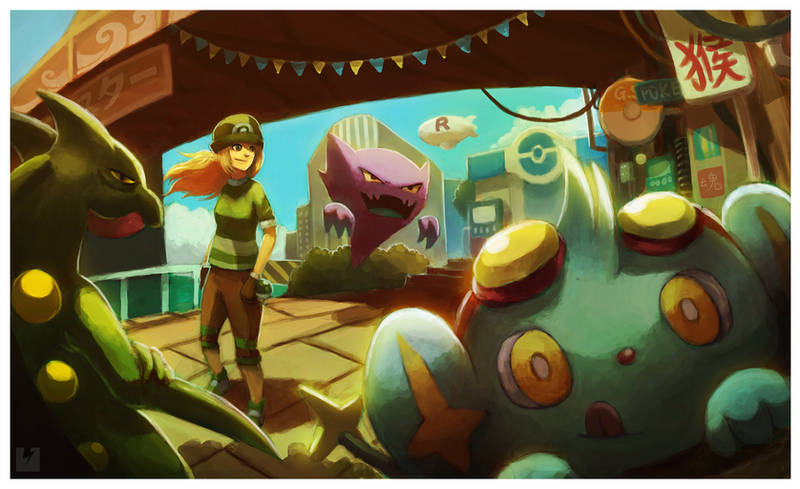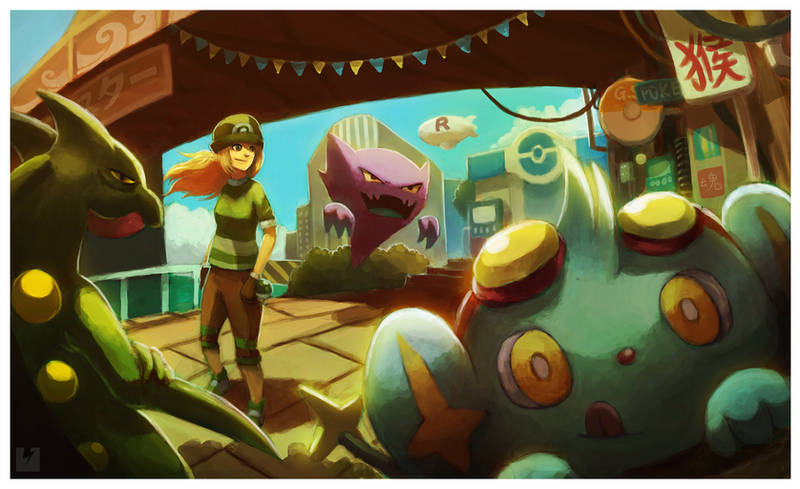 A commission for

. She asked for her character with 3 Pokemon in a city scenario, so she shall have it.
Note me for price if you would like me to do you a commission.
I have spent way too long on this... a total of 9 hours.. T.T" if you are interested in seeing how this all came to place, go to my livestream and click on the videos with the title 'Commission Battery Munkey' I think there is like 5 parts or more? Yeah i did this fully totally on livestream from start to finish and thanks for the people who were there and made this all fun.
Heres the livestream
[link]