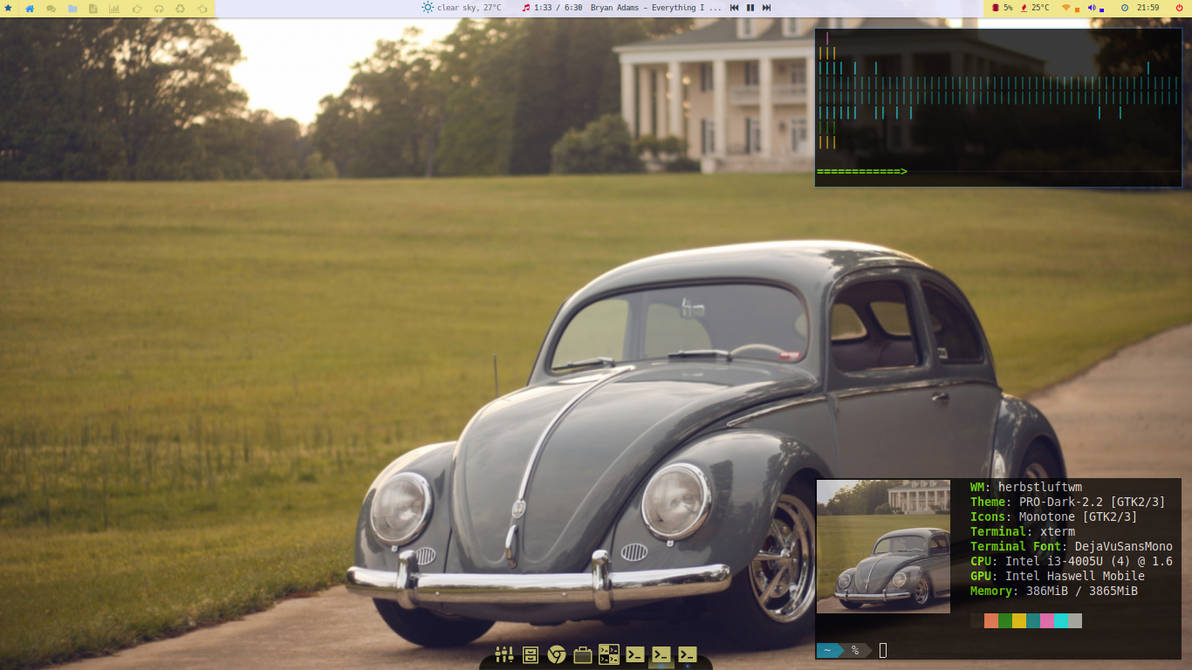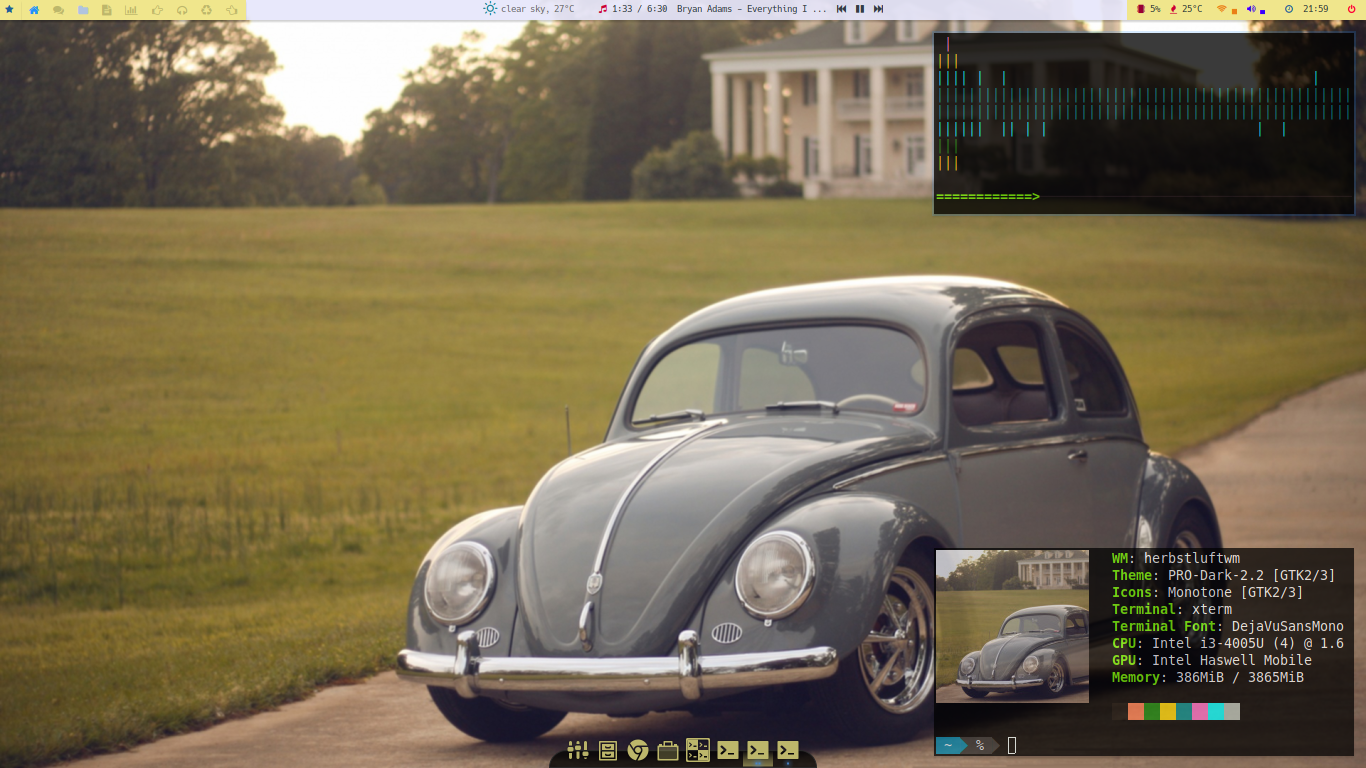 Watch
Customizing Herbstluft...
TAGS piped over dzen; rest is polybar...
topleft corner is start button to trigger rofimenu.
ncmpcpp visualizer, neofetch and plank...
wallpaper from wallpaperswide.
thanks for preview


really nice

mind sharing dotfiles?

Reply

Polybar = >
pastebin.com/b1jAS4iH
The top left TAGS i could not set the label-occupied issue so i used tags script and pipe thru dzen [if the script can be made to show up as custom script in polybar, then hlwm+polybar should have similar functionality as i3/bspwm....
TAGS =>
pastebin.com/Up33kCSF
let me confess its a mix and match of some of your dots + almighty-dots [edited to get the look as you see]...
your posts are great inspirations champ

Reply