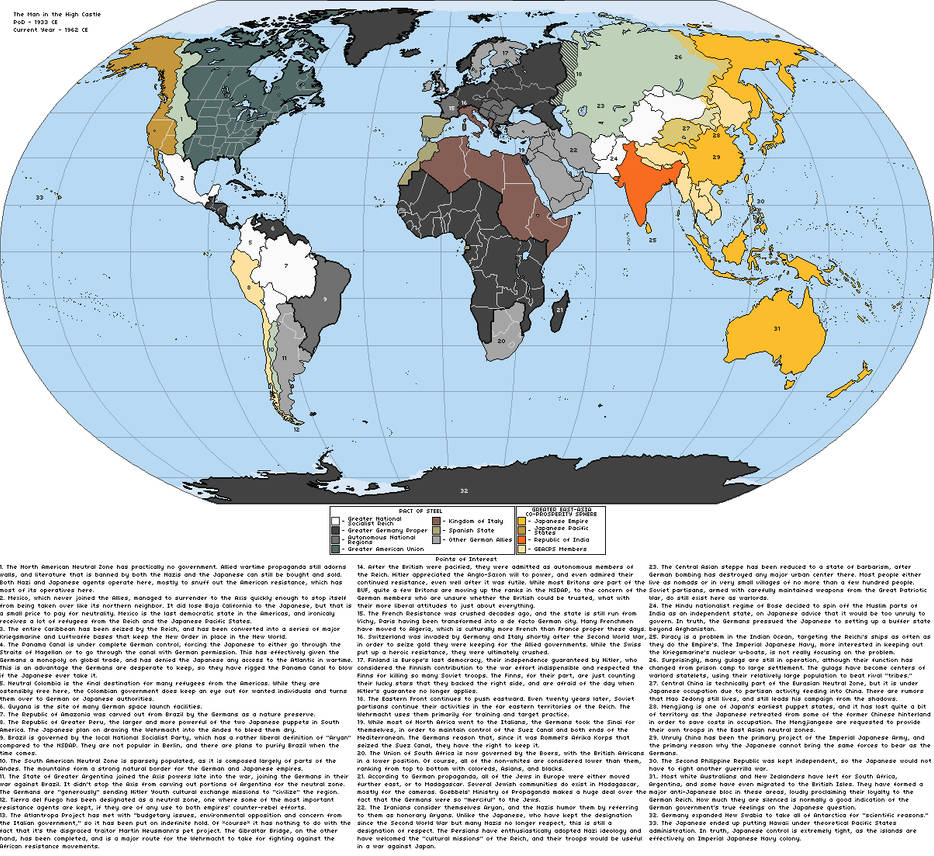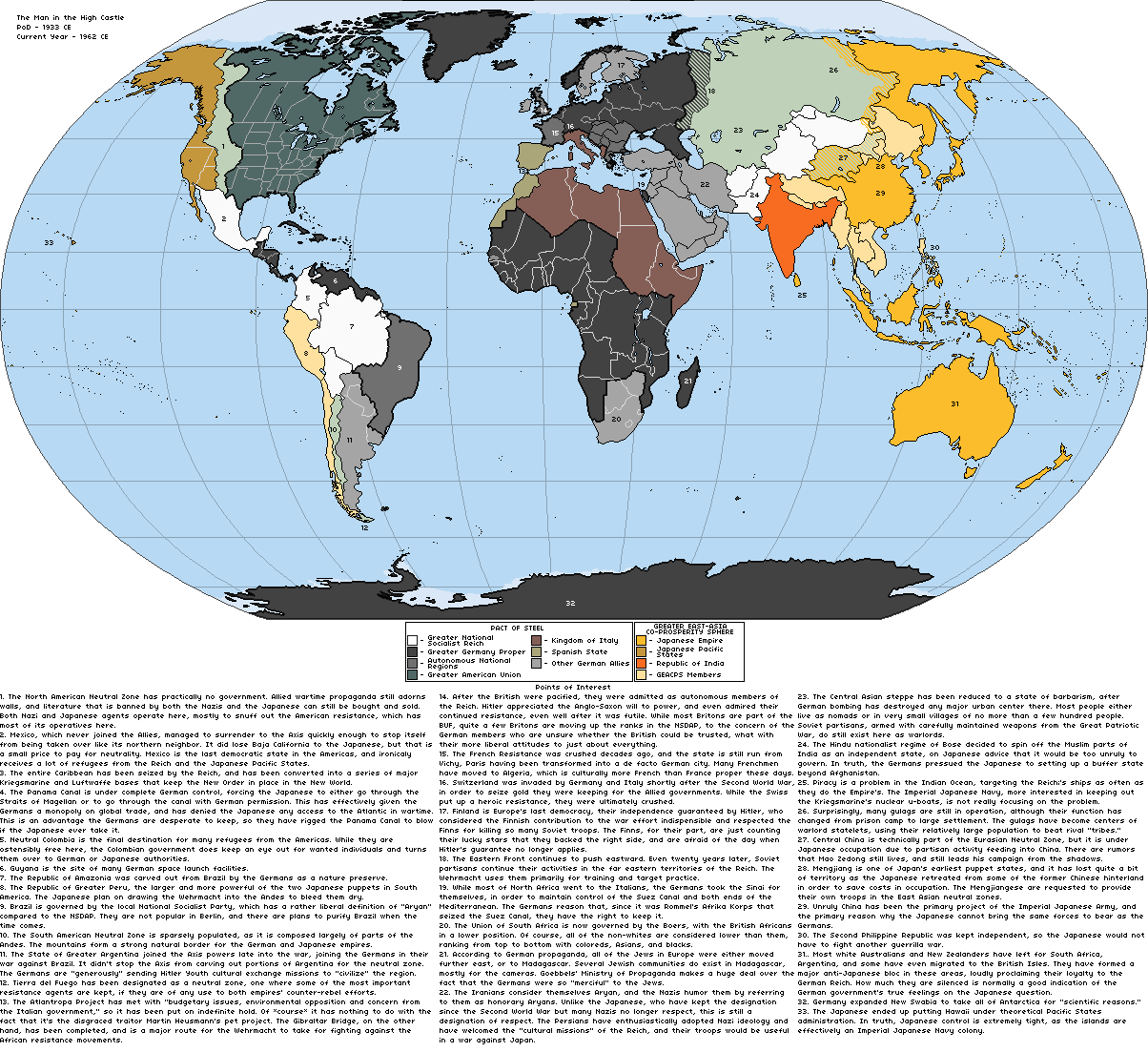 Watch
A cover of The Man in the High Castle, based on the maps we see in the Amazon series. If you're a fan of my work, you know exactly what this is, so I'm not going to bother explaining the backstory. I've mostly stayed true to the show's maps, down to fiddling with GProjector to convert the Mercator into Robinson projection, but I've changed a few things. The "Greater Nazi Reich" name for the Nazis in North America makes no sense, so instead I changed things around so that there is a National Socialist empire theoretically governed from Germania, but is in truth run by local National Socialist parties (
not
branches of the NSDAP, which is a German organization) and is distinct from Greater Germany proper. I also added an independent allied Italy and Spain, although their existence as independent states is questionable in the series. And I gave the Germans Antarctica because, while Antarctica is labeled neutral on the show's maps, I have a hard time not believing that Nazis in the show wouldn't take it. I also haven't finished season two, so I may change a few things, such as Atlantropa. That was a complete shot in the dark; if I managed to make the mark, tell me.

EDIT:
I altered my The Man in the High Castle map based on things we see in Season 2.


Atlantropa has been canceled not only for environmental reasons, but also because Heusmann has been disgraced.
Hawaii is part of the Pacific States, based on a throwaway line about Pearl Harbor being part of the Pacific States during the Germans' big board scene.
The United Kingdom is not an integral part of the Reich. This is a theory based on the livery on the German Concordes; one of them has a Union Jack and a swastika, similar to the American Reich-based planes. We know that the Reich Concordes have only a swastika, as seen in Season 1, so we can assume that the UK has a similar relationship with Germany as the United States. There was also that scene with the British officials talking to Tagomi, and the conversation implies that the UK is part of the Reich.

EDIT 2: Added Mengjiang.