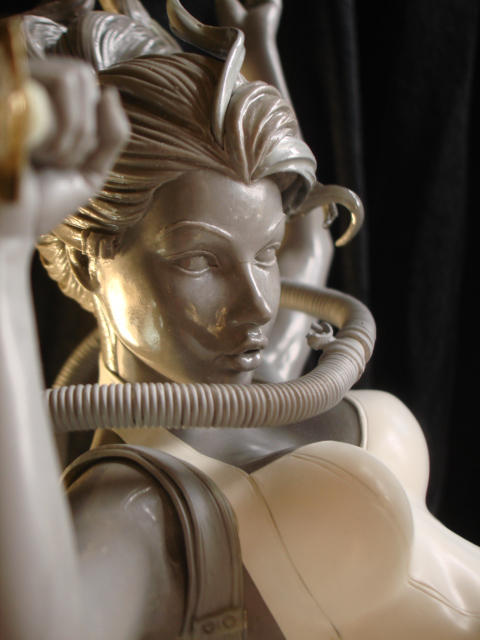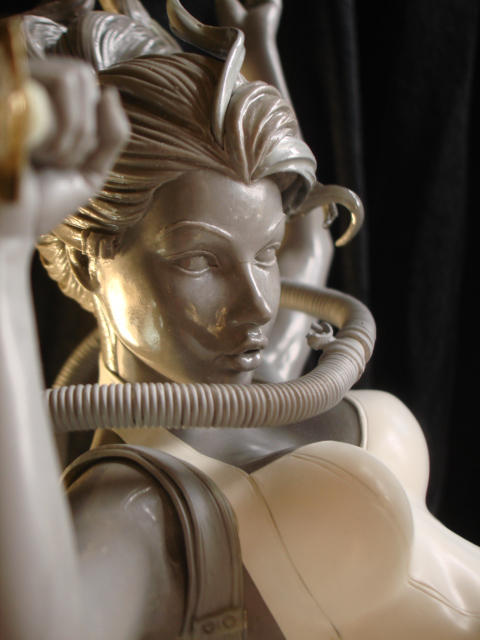 Watch
Original sculpt by me . Sculpey firm and some parts in epoxy . White and grey .

Buenisimo brazuca jajaja , te felicito!
Reply

you should make moulds and produce these!
Reply

The owner did . I sell the prototype to kit producers mostly .
Reply

to refine: epossidic varnish and little wax??!
Reply

hallo, perfect face. thank's for tips for refine!
Reply

Ei Roberto você trabalha com encomendas? ou vende algumas da suas peças ?
Reply

Sim , a maioria dos trabalhos aqui a mostra foram feitos por encomenda .
Os donos , na sua maioria produtores de Garage kits , então vendem as copias em resina .
Caso esteja interessado em algum , ainda em produção, te ponho em contato .
Reply

So nice. I'm curious, how do you get the sculpey firm so smooth looking? Do you polish it after baking? I always seem to still have a matte finish with mine.
Reply

Wow! You did a wonderful job with this one! Fun elements tell a great story. Keep up the great work!
Reply

Really great work! Love it!
Reply