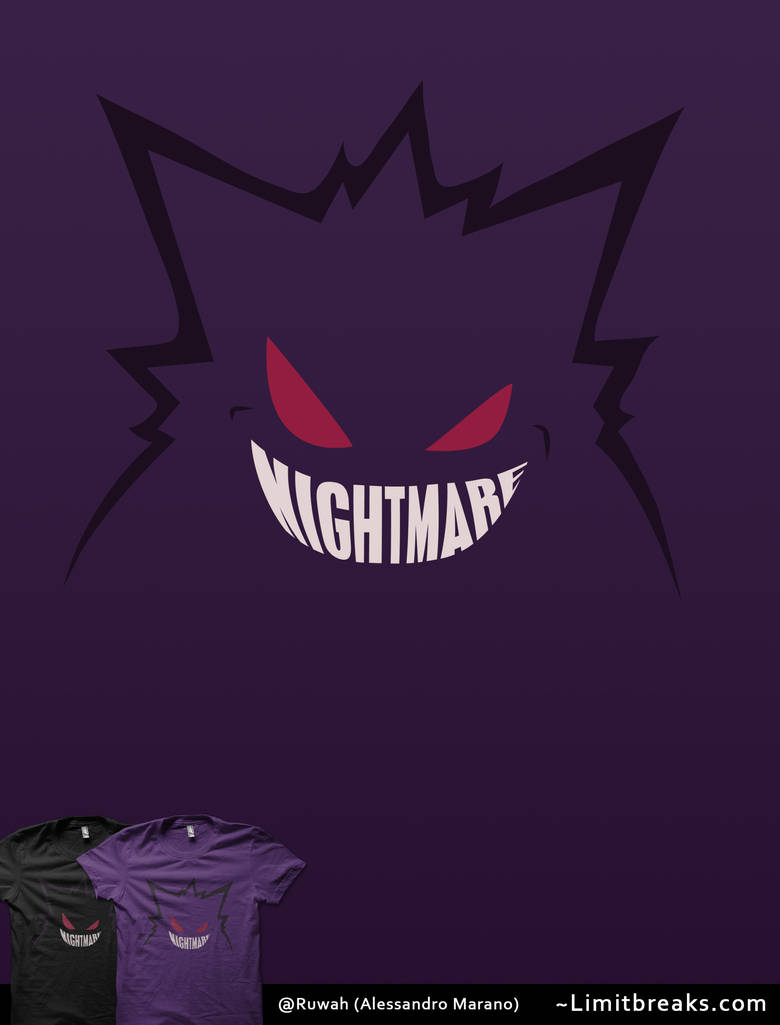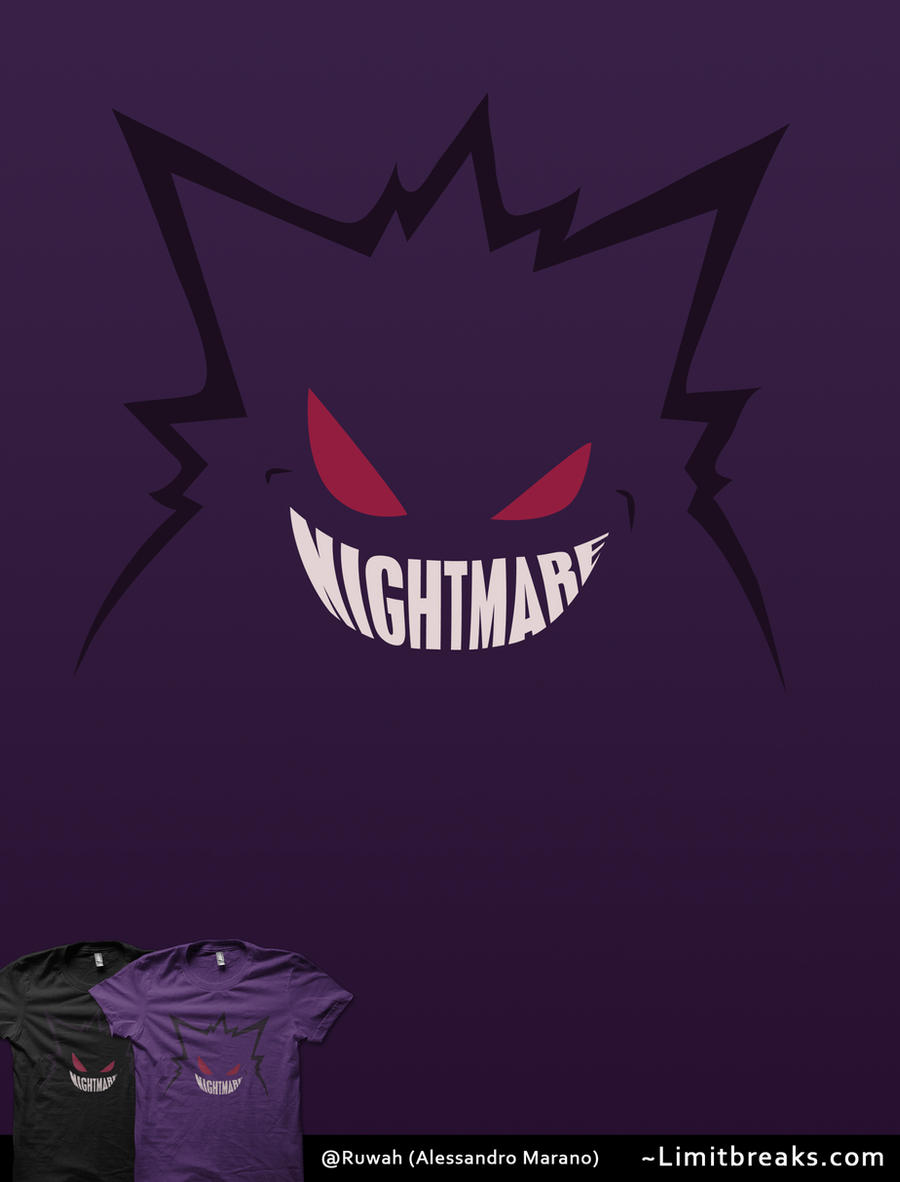 Watch
Daily Deviation
Given 2013-01-03
Every time I see this, I think of manga, because every time there's a panal of some scene with the main character, the main character will be shown in as a close up for more effect (if you know what I'm talking about), because not only does it show Gengar with words proving to be a pic for his teeth adding detail, but it also makes it creepier than usual adding twice the effect, which is perfect, since Gengar is a ghost/poison type pocket monster

I like how the T-shirts are shown at the bottom, since (in a way) it helps persuade people to buy it as a print, which is quite clever, a technique that is quite useful/convenient in many ways. I especially like how the colors come in purple, since that's the color of Gengar, and in black, because of more effect added. (Sorry, I'm a little bad at critiqing, so if the manga didn't make any since, then sorry about that...)
Scale of 1-10, I give it ten and a half for epicness

The Artist thought this was FAIR
43 out of 44 deviants thought this was fair.
I am absolutely sure Pokemon fans have immediately recognized this at first glance. Every Pokemon fan knows about the creepy unsettling Gengar, and you did a wonderful job of showing it in this extremely simple design.

The subtle change between the two eyes makes a whole difference than if they were identical. What's more, its silhouette is very well done and with a few zigzags, you managed to capture Gengar's outline perfectly. But what's the most important part of this piece is its teeth. Usually, Gengar has this huge grin that can only be rivaled by Electrode's. You replaced the teeth by the word 'nightmare', which has to be the smartest concept I have ever seen, even though it is quite simple.

Even for those who have NO IDEA about the existence of this ghost Pokemon, they'll immediately associate this with a random nightmarish creature grinning at them.

All in all, this is a quite straightforward design (the line for the outline, the two eyes and its grin), but it is extremely clever. Even if this didn't have a DD, I would definitely be buying it. Great job and I wish good success on your future designs!
The Artist thought this was FAIR
38 out of 38 deviants thought this was fair.