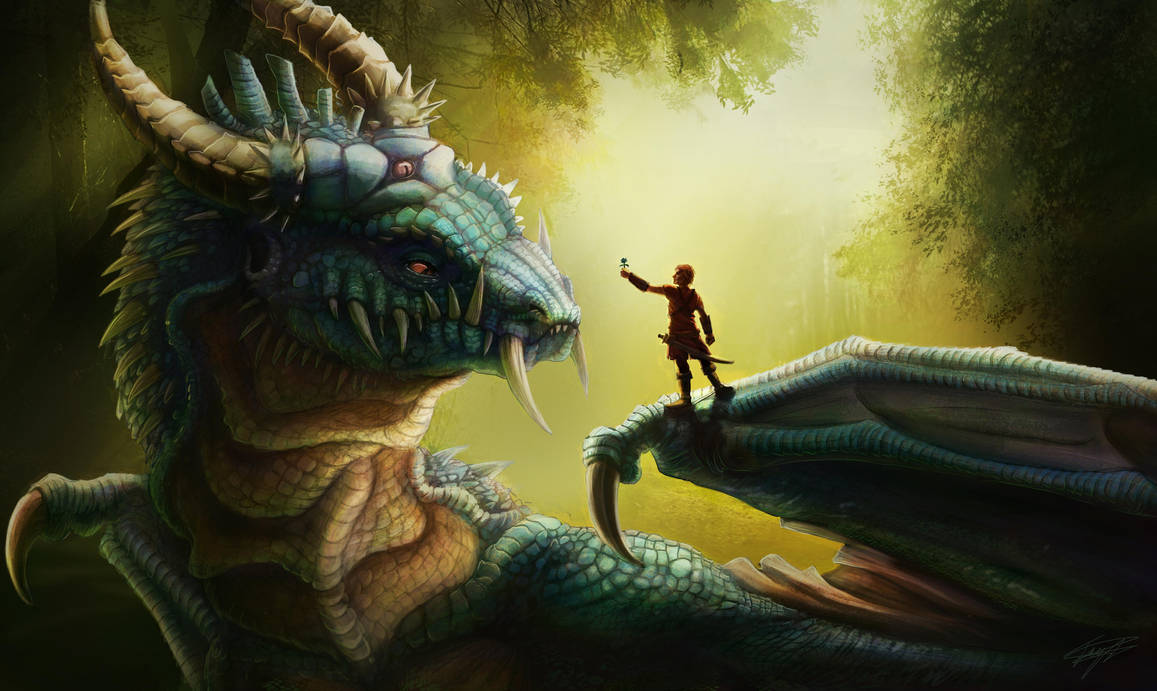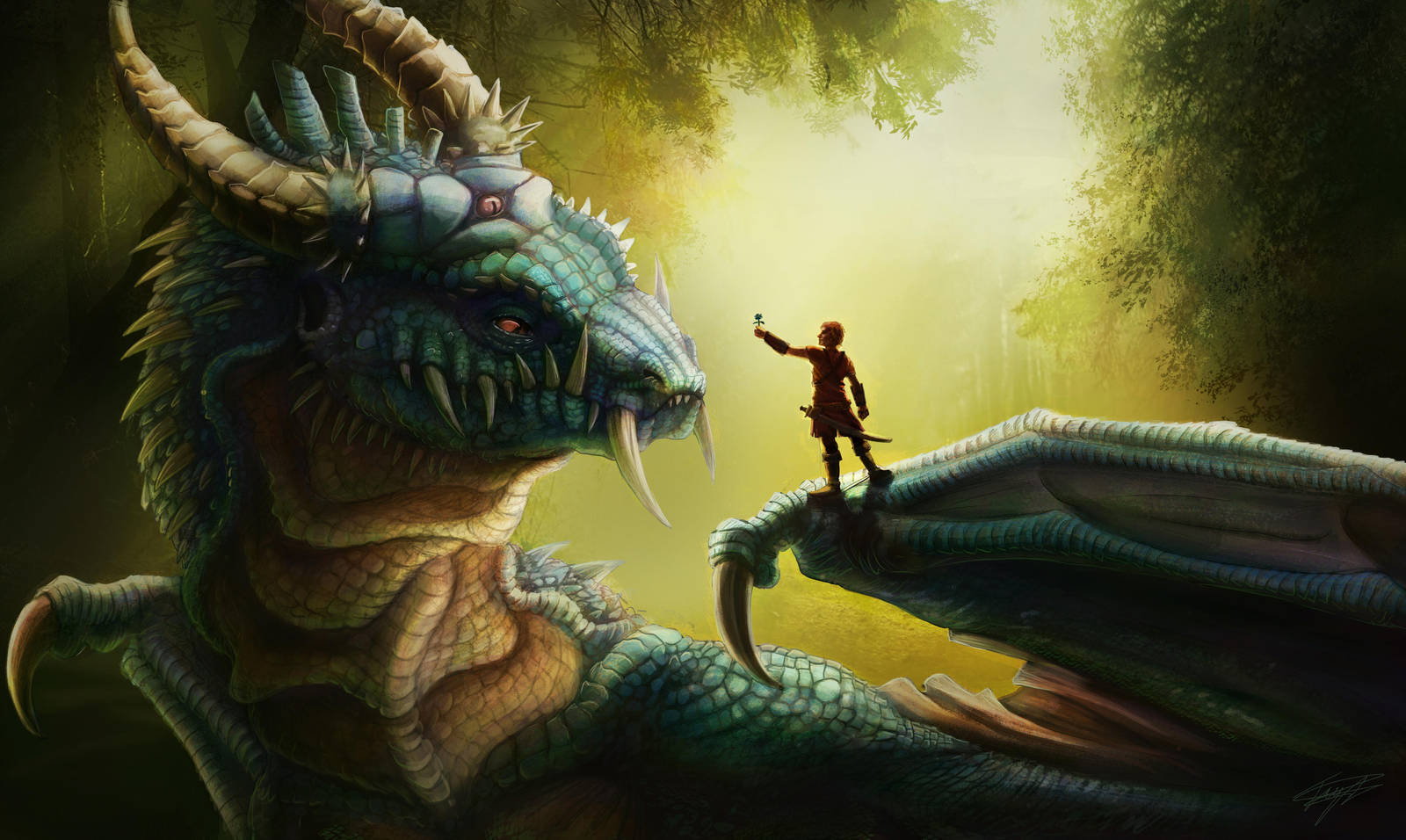 Watch
A warrior befriends a dragon with the power of flowers!

I posted it yesterday but I saw so many things that needed to be fixed, that I had to delete it. So I am reuploading it now as it looks a lot better now its fixed.

about 15 hours in Photoshop.