Annoying the world one person at a time....who's next ?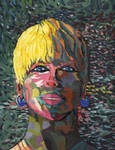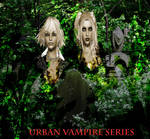 I love Chocolate
Playing with Photoshop
Fantasy/dark/gothic tales and art.
Science Fiction of course
Photography,collecting junk and old books.
I belong to Creative Souls
Face Book
facebook.com/barbaramoustafa.a…
Check out my skateboard designs for sale at
www.zazzle.ca/plaguedeathboard…
And also iphone cases,pillws and cards at
www.zazzle.ca/rustymermaid
and ImagineFX
imaginefx.com
Advanced Photoshop Magazine.
I'm always trying to stay crazy without going insane


GPS plus PMS ... a crazy bitch who will find you!!
Current Residence: Looks like a house to me[I might be wrong tho,]
Favourite genre of music: rock.
Favourite photographer: My son Ameer and Johnnes Abeling
Favourite style of art: Anything that makes me look twice
Operating System: Xp.+ Vista
MP3 player of choice: ipod touch
Favourite cartoon character: Popeye
Personal Quote: 51% nice person. 49% Bitch don't push your luck!
Favourite Visual Artist
John Jude Palencar. Luis Royo. Frank Frazzetta .Chris Van Allsburg.Dali. H.R.Giger.Fragonard
Favourite Movies
Mostly Sci Fi to many to post. + Long kiss goodnight
Favourite TV Shows
Criminal minds
Favourite Bands / Musical Artists
Stones. Rammstein. Prodigy
Favourite Books
Treasure island, Mind the gap, LOTR, Into the Green.
Favourite Writers
Charles de Lint H,G Wells .Verne .China Meiville . Neil Gaiman
Favourite Games
Bioshock. Metroid, Tomb raider.
Favourite Gaming Platform
Ps3
Tools of the Trade
Photoshop.cs3.corel. or canvas ,acrlic gel and lots of stuff,
Other Interests
collecting junk.reading .mixed media art.photography.chocolate.