Annoying the world one person at a time....who's next ?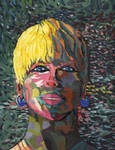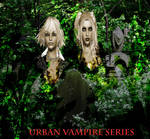 I love Chocolate
Playing with Photoshop
Fantasy/dark/gothic tales and art.
Science Fiction of course
Photography,collecting junk and old books.
I belong to Creative Souls
Face Book
facebook.com/barbaramoustafa.a…
Check out my skateboard designs for sale at
www.zazzle.ca/plaguedeathboard…
And also iphone cases,pillws and cards at
www.zazzle.ca/rustymermaid
and ImagineFX
imaginefx.com
Advanced Photoshop Magazine.
I'm always trying to stay crazy without going insane


GPS plus PMS ... a crazy bitch who will find you!!
Current Residence: Looks like a house to me[I might be wrong tho,]
Favourite genre of music: rock.
Favourite photographer: My son Ameer and Johnnes Abeling
Favourite style of art: Anything that makes me look twice
Operating System: Xp.+ Vista
MP3 player of choice: ipod touch
Favourite cartoon character: Popeye
Personal Quote: 51% nice person. 49% Bitch don't push your luck!