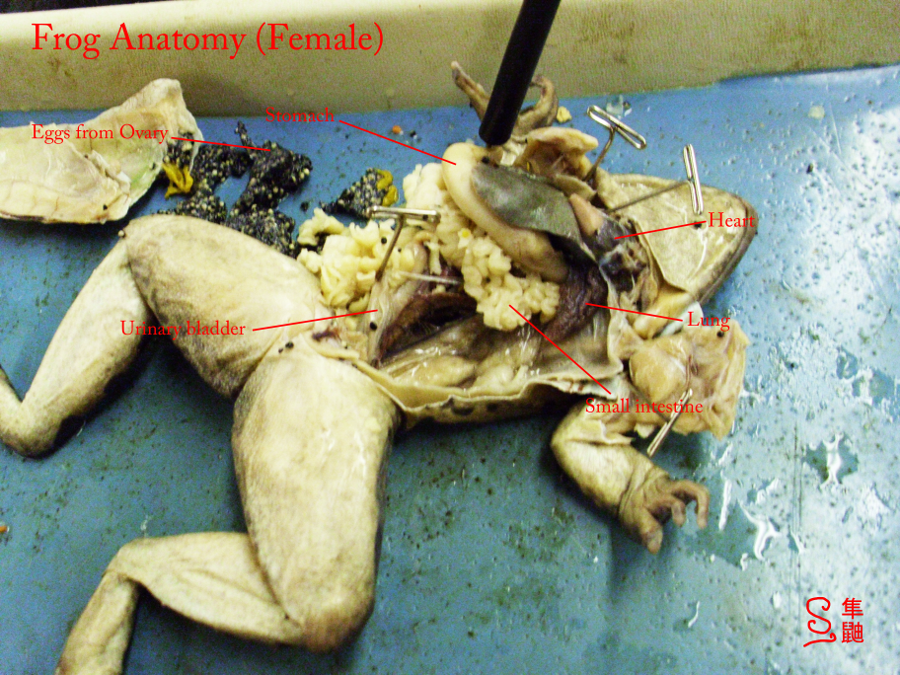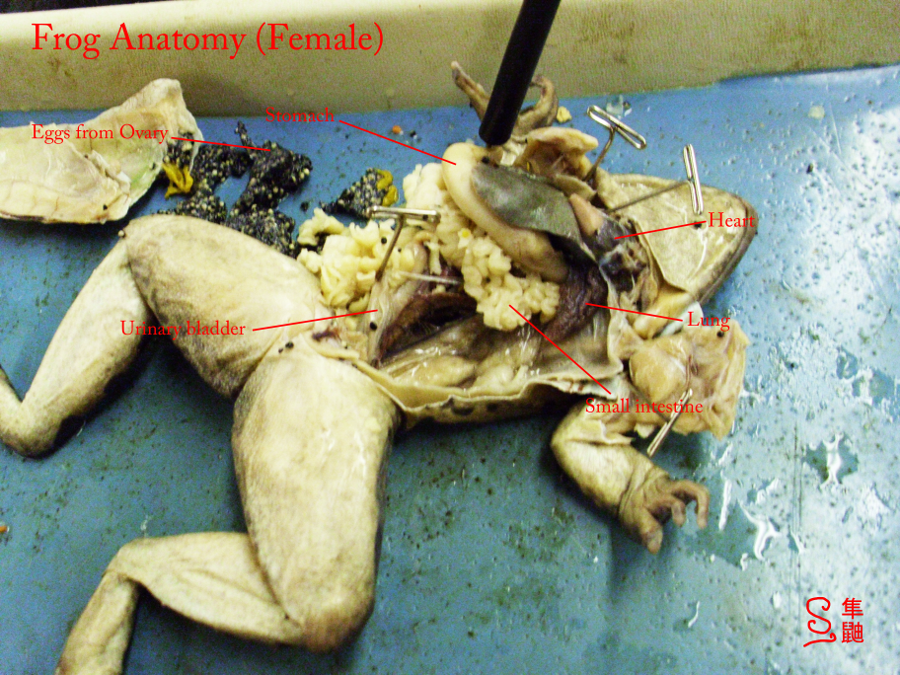 Watch
</b> Animalia
Phylum
Chordata
Subphylum
Vertebrata
Class
Amphibia
Order
Anura
Family
Ranidae
Species
Rana pipiens
This is a reference sheet for the internal anatomy of the leopard frog.
Like all my dissection reference sheets you are free to use them, but you must remember to give me credit for making them.
EDIT:
a smaller file was uploaded on 20 July 2012.
You can view my other dissections in my
Zoology Gallery
.



I remember when we dissected a frog. We're going to dissect a fetal pig soon. And then, a cat, or something like a cat, I don't remember specifically what animal. And my teacher even mentioned something about dissecting a SHARK sometime in our later years at highschool

Reply

Sharks are pretty oily and have a very strong fishy smell. Good luck to you in your schooling.
Reply

You know, when I saw this pop up in my message centre, I had a very brief moment of "Oh God, that's a baby!!"

Must be the pale, pudgy legs, but man that was scary. XD
Reply