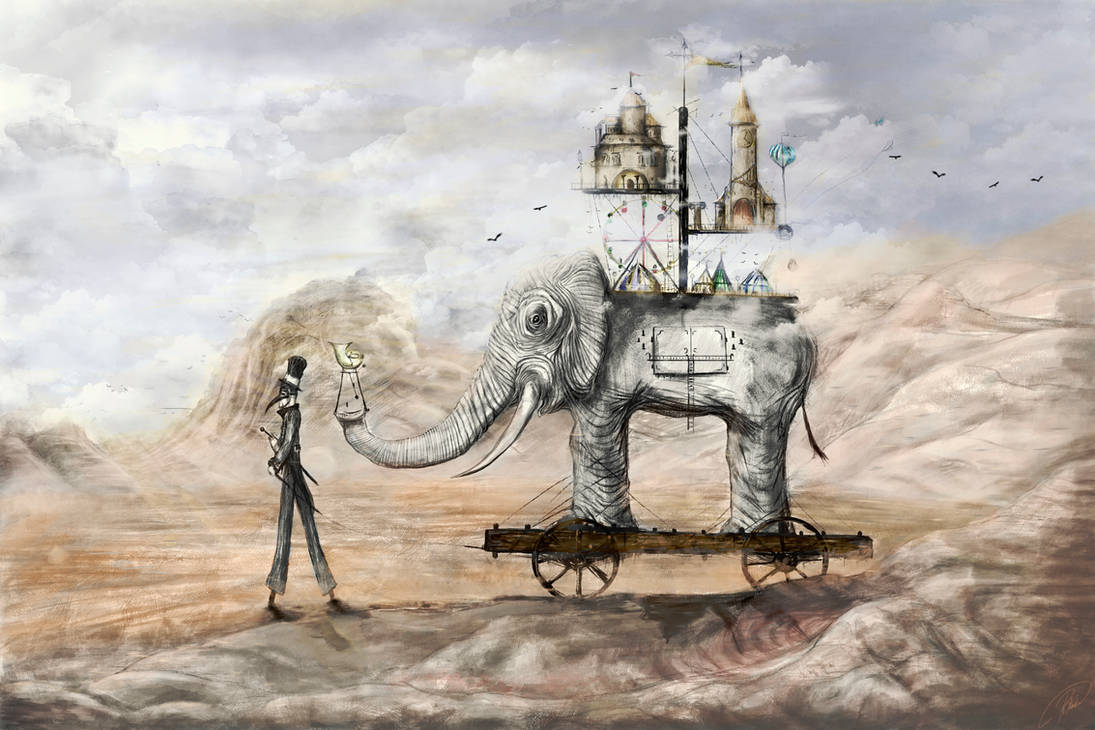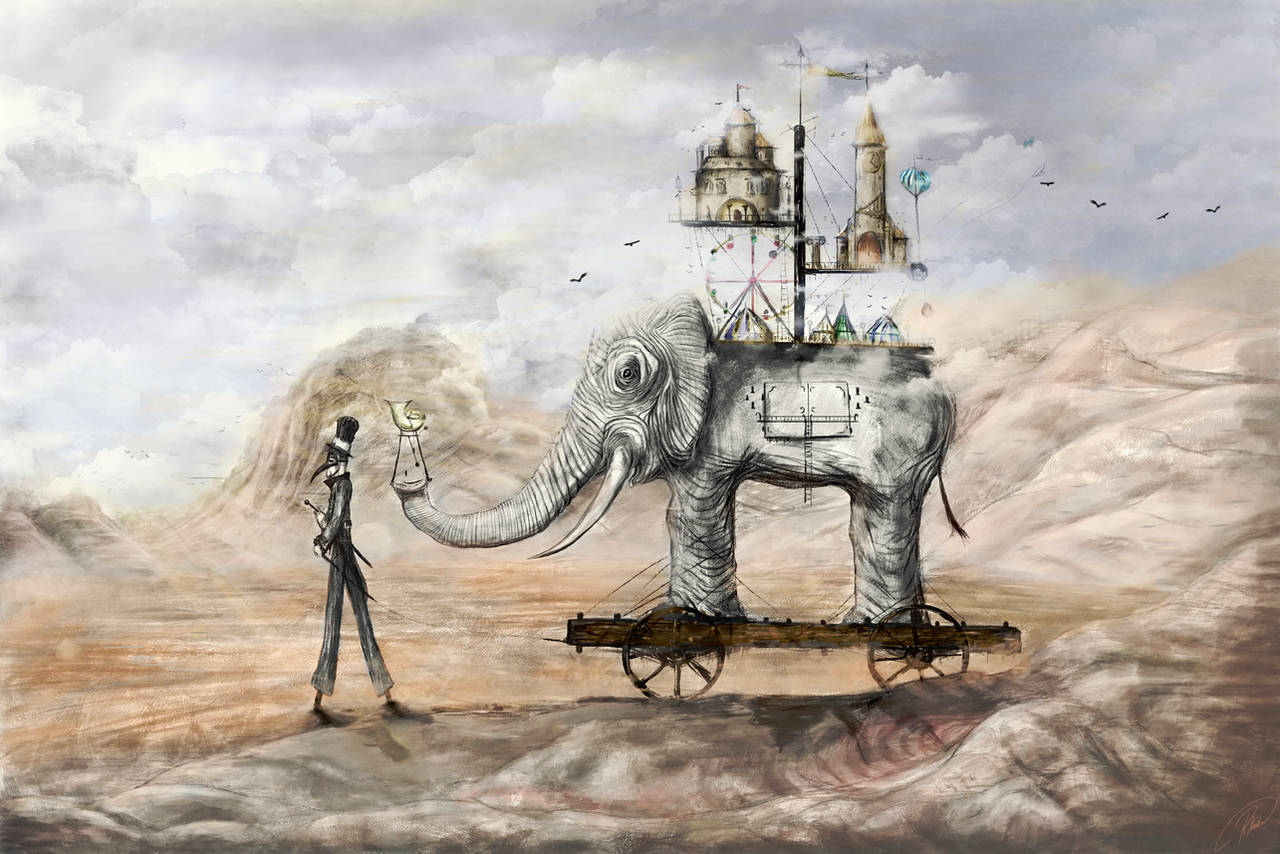 Watch
The Wandering Castle (15.10.2017) - Surreal fantasy about Wandering Castle in desert/ Credits - digital painting on graphic tablet in Photoshop

* ¡Fantástico trabajo! Lo hemos destacado dentro de la carpeta "Featured nº2 o Destacados nº 2" en Special-Groups. (Es la carpeta donde se exhiben los mejores trabajos del grupo).
¡Por favor, queremos ver más trabajos tuyos en el grupo!



* Fantastic work! Featured in Special-Groups in folder Featured nº 2. (Best works of the group).
Please, We want to see more works in the group of you!




Reply

Smells like Salvador Daly mixed with anime "The walking castle" (maybe name is uncorrect). Very athmospherical creation. The elephant looks like trojan horse. I wait, that somebody will open the door and wave by hands))
Reply

Wonderful work!!

!!
Reply

Reply

Haha. I like it. It reminds me of Howl's moving castle.
Reply

Reply