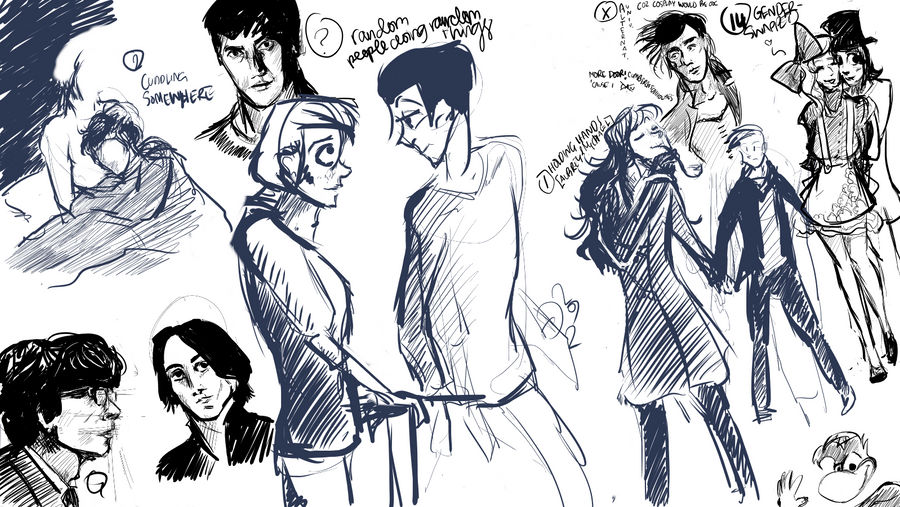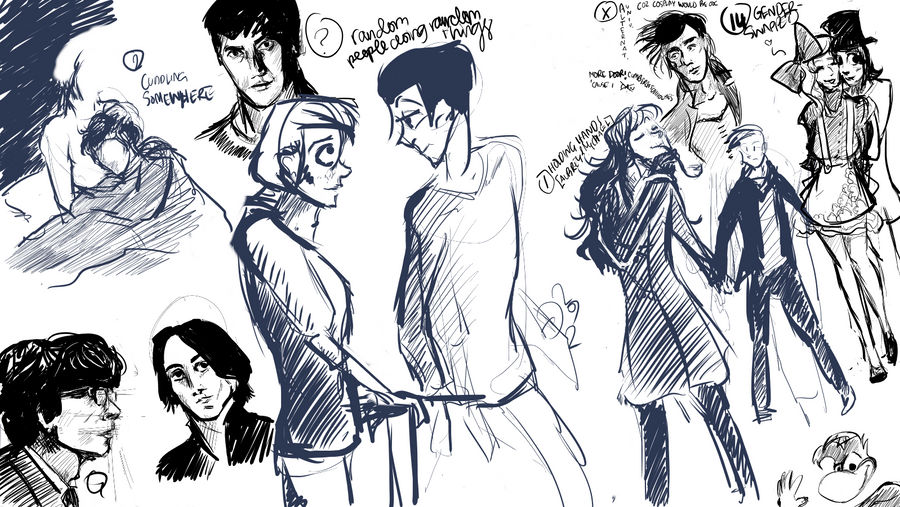 Watch
I was bored so after drawing some stuff for shits and giggles, I asked people on Tumblr mention random characters. Most of these are first drawings I'm ever drawing what comes to those characters. It's also the very first time I use Painter after four or five years. God. I tried.

There is a Willy Wonka or just like him
Reply

In fact, there are two genderswitch!Wonkas.
Reply

I know it. I was just asked to sketch a part of Willy Wonka
Reply

It's always good to draw him, methinks. I most definitely should draw him more.
Reply

And what do you want for doing Willy, for me?
Reply

You can send me a request which I'll choose to draw or not or you can pay me money and I'll most definitely draw him for you basically any way you like. Personally I prefer commissions because requested artworks can't really be used for many purposes because of legal stuff (or simply me being a dick about copyrights).
Reply

One can therefore ask in what way
Reply

Well, you can contact me via email (emilia(at)vainajala.org).
Reply
(2 Replies)