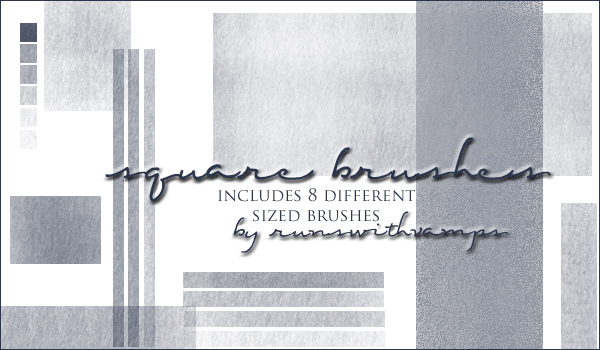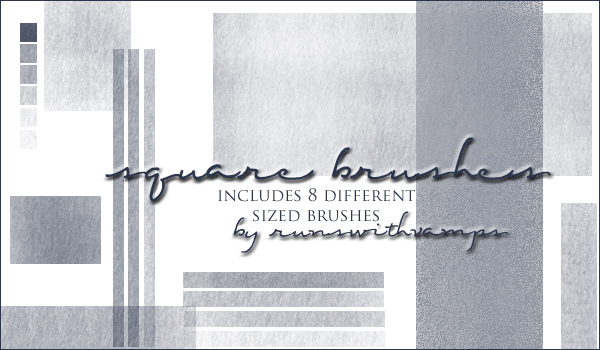 Watch
Terms of Use:
1.If you use them, please credit and link back to either my profile of the brushes themselves.
2.Please spread the word about them if you like them.
3.Leave a comment saying you used them or send me a link to the final product in with them are used.
4.Enjoy them

Tested in Photoshop 6.0 (will work in earlier verions), and CS3 and CS4.
Brushes I made when I was bored. I also have some circle ones I will be uploading later

There are 8 different sized square brushes in his package.
Other Links:
-
Circle Brushes
-
Twilight Brushes
-
Twilight Brushes 2
-
Fonts Used In Twilight
-
Fonts Used In Twlight 2
-
Texture Pack
-
Flipping Brushes Tutorial
-
New Moon Movie Logo Brush