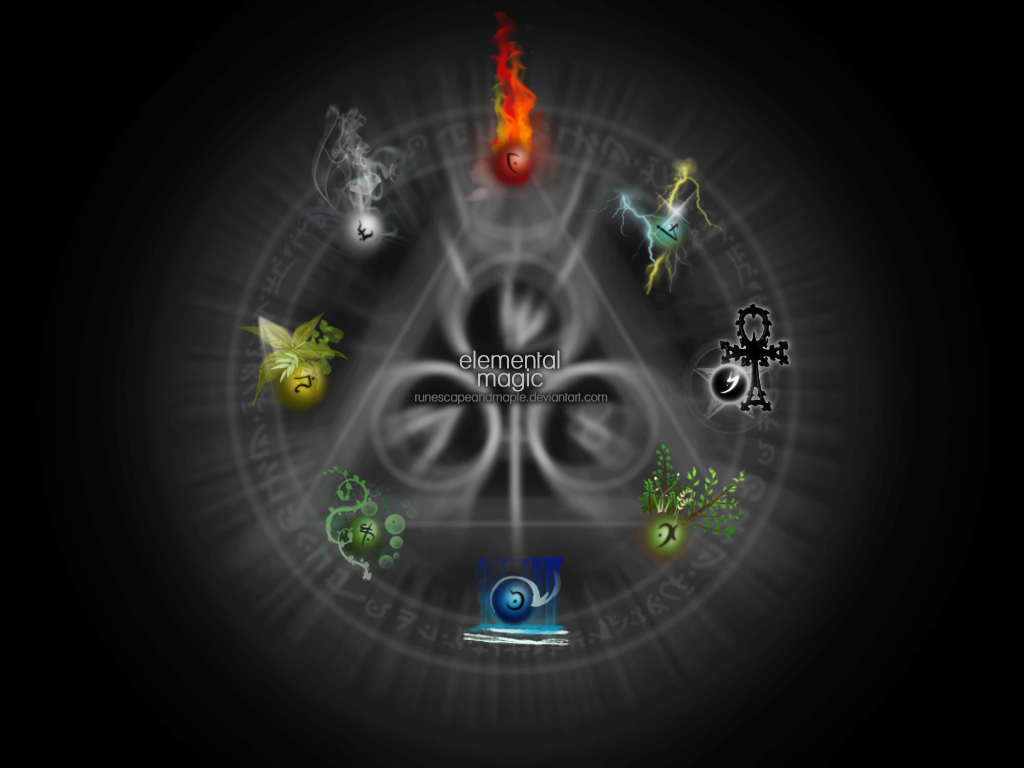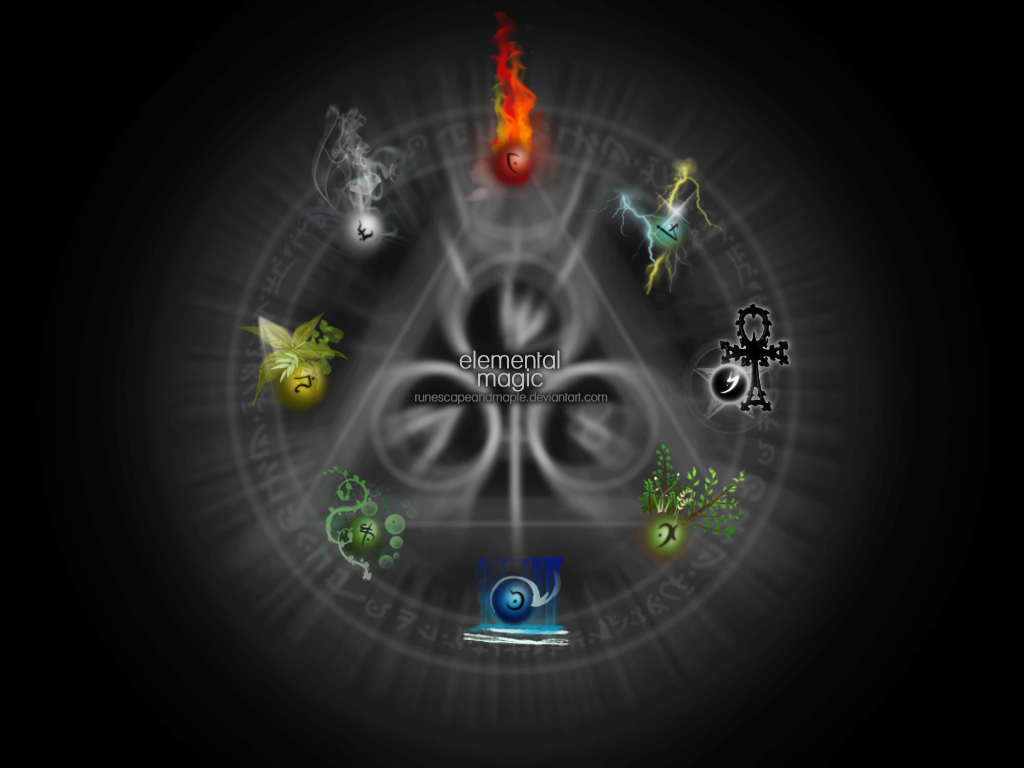 An elemental magic wallpaper featuring 8 elements!
Sorry, only available in 1024x768

This took a surprisingly short time to do (by my standards that is

).
Elements clockwise from the top:
Fire, Lightning/Energy, Darkness, Earth, Water, Poison, Holy, and Air.
Time Taken:
3 hours. + Edit: 1.5 hours. (yea....)
Credits go to......

(fire, lightning, runes, cross, leaves, water, bubbles, and transmutation circle brushes among others.)

(air brush etc)
for their wonderful brushes!
_____________________________
EDIT: Changed the darkness element so that it can be seen more clearly. Also changed the type of cross but it is still from *
redheadstock
's brush set.
EDIT2 (04/01/11): Major editing with many changes, reworked and improved designs of all 8 elements, completely redid the Earth and Poison elements, strengthened background, text in middle, removed reliance on one brush set supplier who I can no longer find brush set or terms of use as I will finally allow prints to be sold after multiple print requests. Sorry, still only 1024x768 available, original PSD was that size.