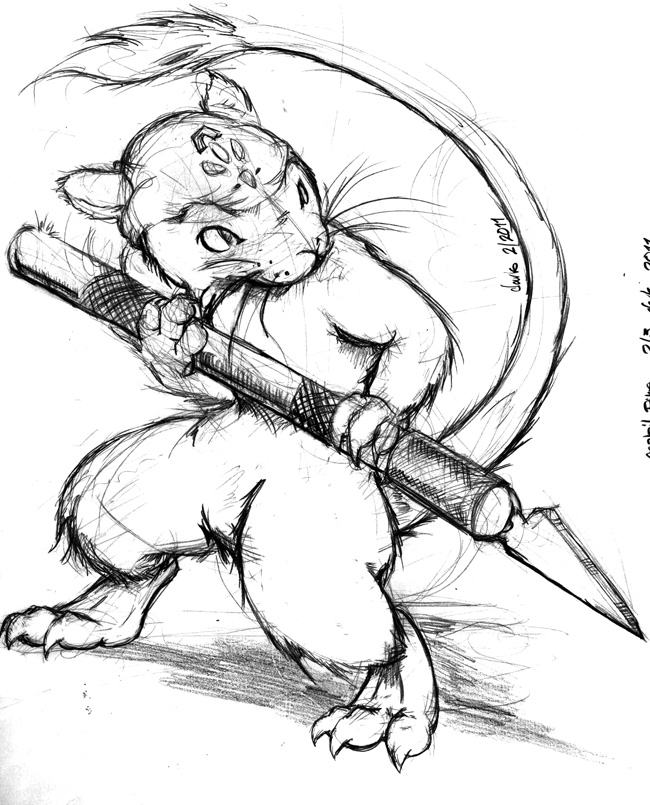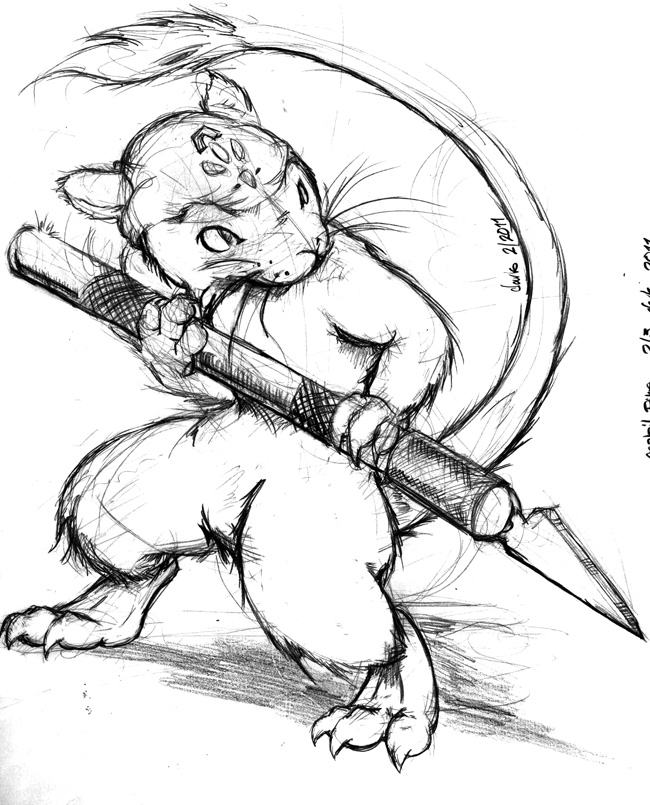 Watch
I will likely make some more changes to him, making him more gerbil like. I guess I liked this one enough now.

I really like this concept! I'm working on designs for my unit and this really got some ideas flowing.
Reply

Ohhhh yeah! I remember this guy.

Best choice of weapon ever.
Reply

Wowzers, hey those things can be deadly! D:
Nice dynamic pose Gene, I like the faint shadows below

Reply

Yeah! they can certainly cut with some evil cuts.

I hope that I can build some more characters out of this somehow...
Reply

cool charrie, as cool as the coon duo and the yoshi-you XD
tws it
Reply