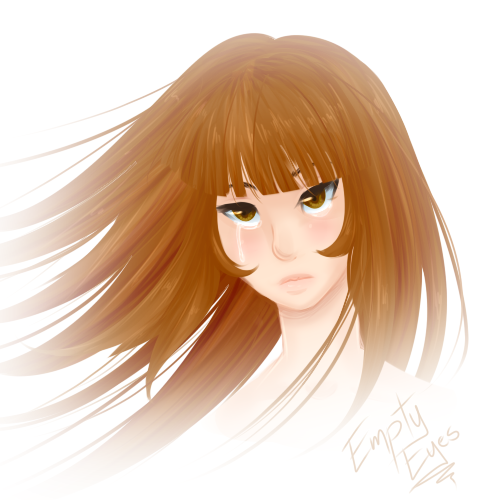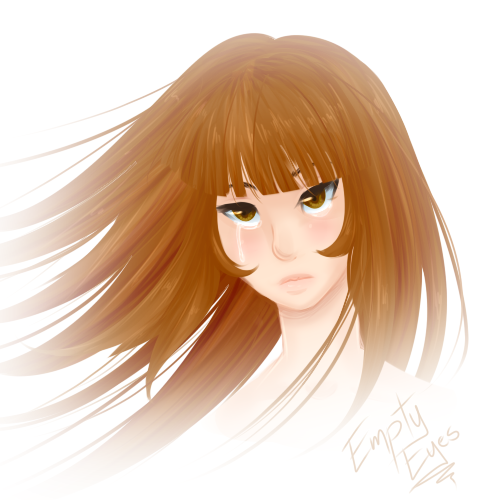 Watch
After listening to the song of the same name, I can say that this is a deeply inspired work of art! The emotion is wholly captured in this young woman's face. The blank space surrounding her is an illustration of what can become of the human being if sadness and turmoil encroach her for so long. What really gets to me is the tear running down her left eye. I, too, felt a profound sadness; and after listening to that song, I can definitely relate. I, too keep searching for answers only to find nothing. Overall, this is a very inspiring piece. I recommend taking a look at this to really understand what emptiness is really like. I applaud this work!

The Artist thought this was FAIR
2 out of 2 deviants thought this was fair.
Woow la delicadeza de los ojos junto también con las lágrimas, hacen de este un Excelente dibujo que expresa mucho el vacío y el dolor de una mujer.
La verdad que me pareció muy delicado que hace que lo aprecie más, muy buen trabajo señorita Rumay.
La mujer al faltarle algo muy importante se le notan en los ojos (en mi opinión, también le puede pasar a un hombre), los colores muy sencillos pero a la vez complejos demuestra la dedicacion que tuvo al hacerlo y la delicadeza de los detalles.
La verdad la felicito por este Hermoso trabajo, siempre me sorprende cuando hace algo así y demuestra sentimientos o sino la dedicacion que le pone una persona a una obra.
The Artist thought this was FAIR
3 out of 3 deviants thought this was fair.
The owner of this deviation has disabled comments.