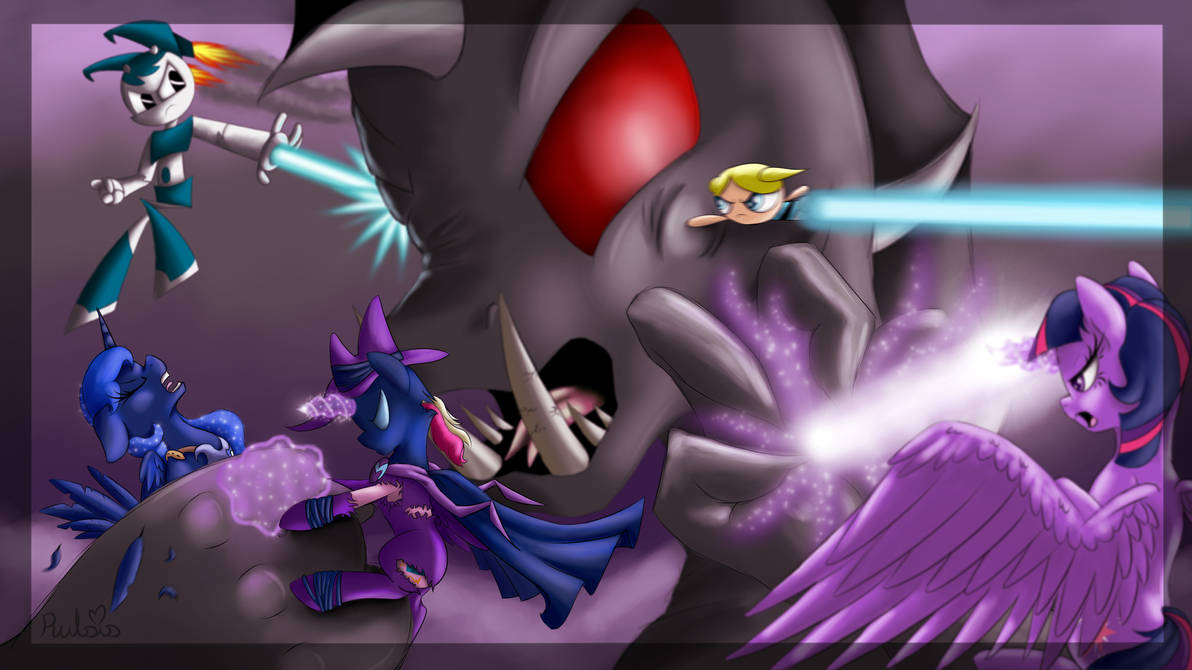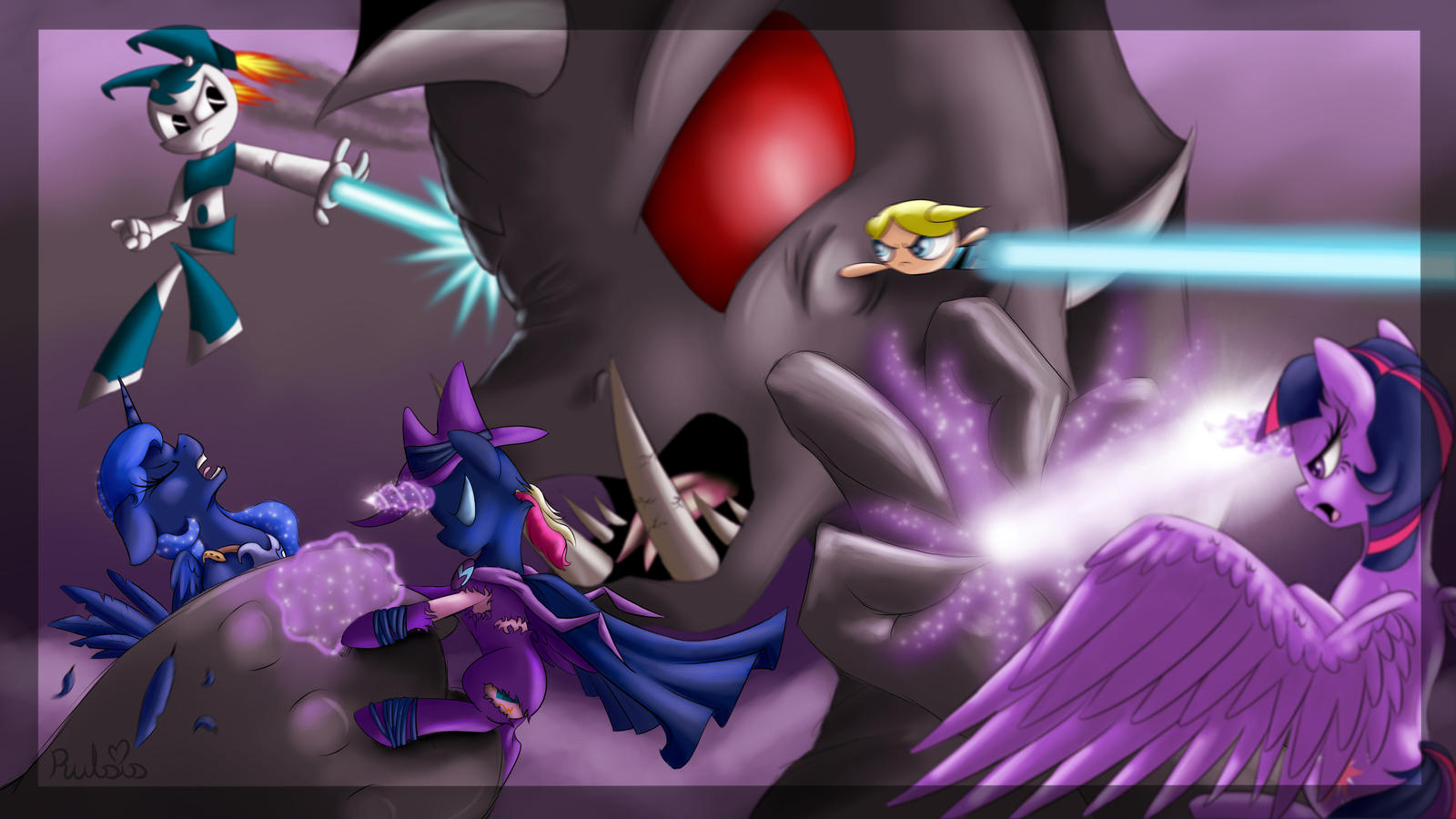 Watch
<- Previous part - fav.me/d7aes5h
-> Next part -
-------------------------------------------
With the last three "combatants" added to the show, and the Omega Beast released, the Game Master can now sit back and watch the show ratings increase. But something is wrong. The battle is raging on but . . . the LIVE feed has been cut! The Game Master desperately attempts to resume the show, but to no avail. No one in the galaxy is able to see the show! Something must have tampered with the cameras. The show's ratings will plummet! "Oh dear . . . this will not do" said the GM calmly to herself.
Meanwhile, down on the planet the battle continues.

The Mare Do Well flies up to the Beasts clawed hand and attempts to free Luna. The giant is about to devour the small creatures when three more contestants attack.

"You leave the pretty ponies alone you big meanie!", screamed Bubbles

"I'm not sure what's going on but you drop the Princess this instant!", exclaimed Twilight.

"Giant monster, colorful talking magical ponies, alien planet . . . just another day" said XJ-9. "The names Jenny!" Right, sorry Jenny!
------------------------------------------------------
My Little Pony © Hasbro
Friendship is Magic © fyre-flye




XJ-9 (Jenny) © Nickelodeon

Bubbles © Cartoon Network