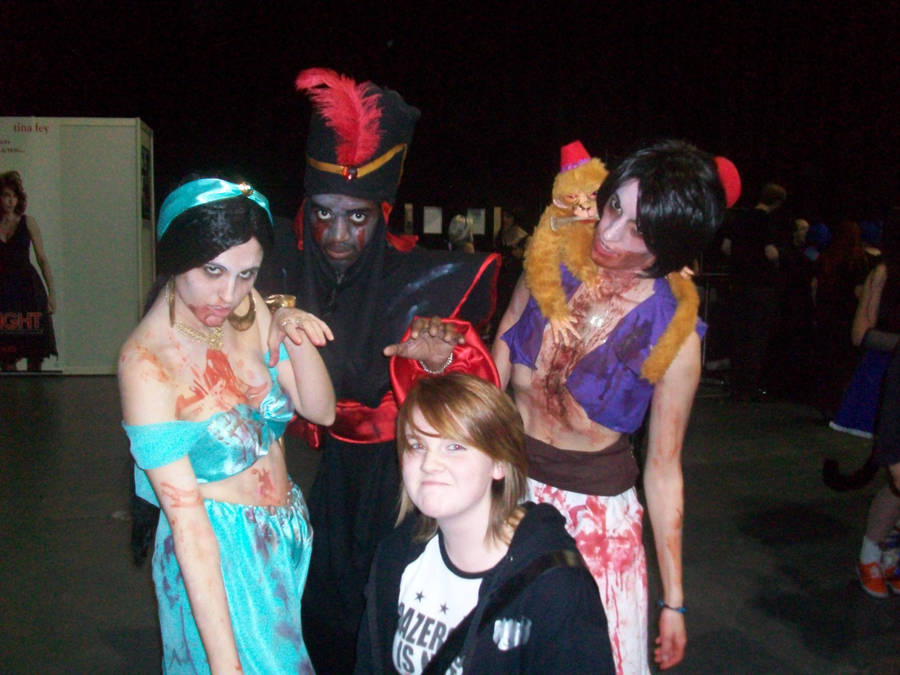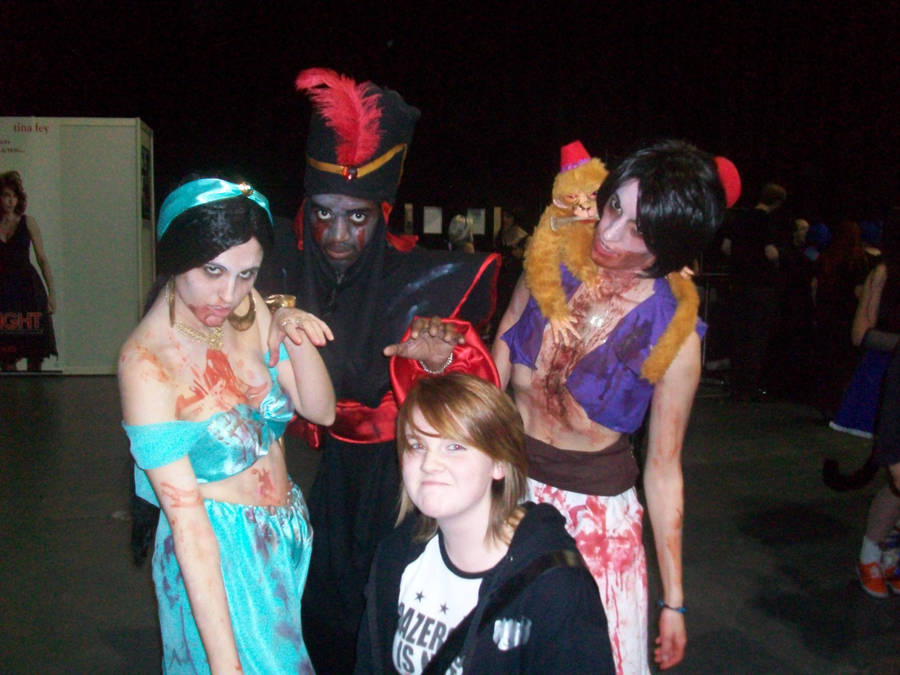 Watch
Me,

and our friend Ethan were at Telford expo and kept getting freaked out by the amazing dead disney cosplayers.
I had to get a picture with Aladdin, Jasmine and Jafar because it's my favourite disney movie.
We didn't realise it was Kelly Jane, Tealpirate and Tomoyo-hime right until the end of the expo though, so we didn't get chance to say how amazing all their other cosplays were too!
So yeah,
Jasmine is

Aladdin is

Jafar is

I'm the ginger kid in the front with the weird smile and gappy fringeXD
If any of you want me to take this down i will.